Ukip candidate: 'Take away the right to vote to improve election turnout'
Magnus Nielsen suggested universal suffrage could be wound back
Lizzie Dearden
Tuesday 13 May 2014 14:08 Comments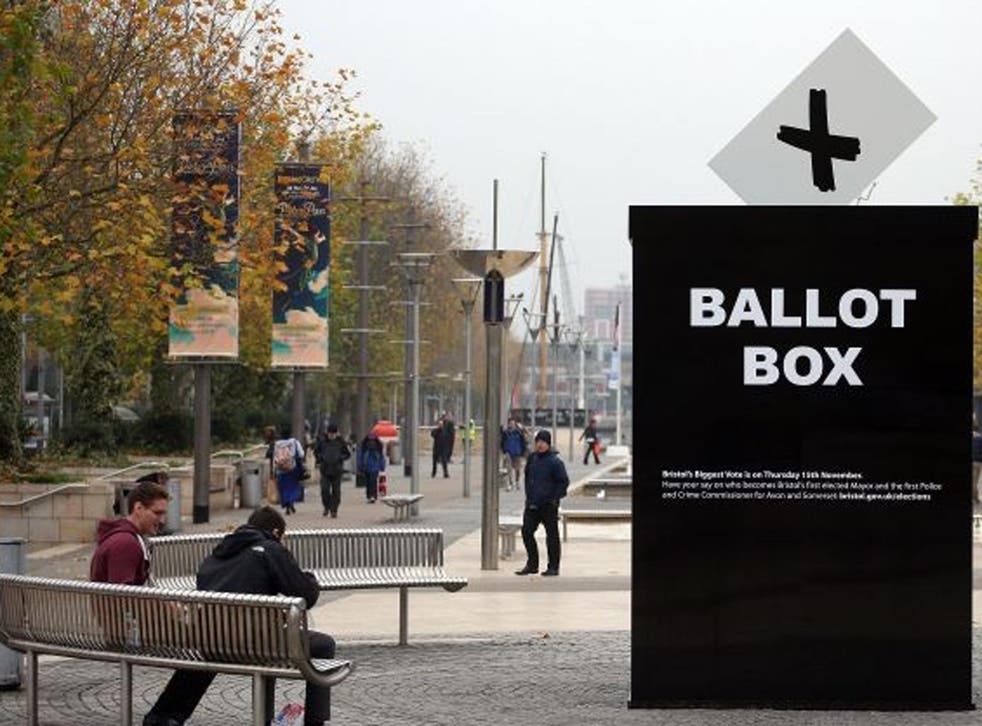 Politicians have long been debating how to increase the turnout in elections but a Ukip candidate thinks he has the solution – take away the vote.
Magnus Nielsen, who is running for a council seat in north London, spoke about his unconventional ideas for reform at an election hustings in West Hampstead on Monday.
After saying many of his party's supporters were disillusioned with the voting system because "so much power has been taken away from ordinary people", he proposed doing just that.
A recording taken by Richard Osley, deputy editor of the Camden New Journal, captured his full speech.
Mr Nielsen, 64, said: "I have reflected on this over a period of time and I have drawn, I wouldn't say conclusions, but ideas about this situation.
"I wanted to emphasise they are my ideas, not the ideas of Nigel Farage, or the party or anyone else standing for Ukip.
"I sometimes think the people who fought for the vote in 1832 and 1888 and so forth, trying to extend the franchise were probably doing the wrong thing.
"Generally speaking when you start taking things away, or threatening to take things away, people start clamouring and say they really want it."
He suggested that one group to lose the right could be people who have served time in prison, where they are not allowed to vote, and been released.
"I think maybe we should start reducing the franchise," Mr Nielsen said.
"I think you will make the vote more interesting if you show that people could actually lose their vote if people start committing crimes."
His comments caused uproar at the hustings as he emphasised the suggestions were not made on behalf of Ukip and said he "had not reached a conclusion" on the issue.
The 1832 Reform Act aimed to remove "rotten boroughs" and extended voting beyond the aristocracy.
The law was the first to specifically exclude women, who were not allowed the vote until 1918, by defining voters as men.
Restrictions on age, wealth, property ownership and gender continued until universal suffrage was achieved in 1928.
Mr Nielsen, who is the chairman of Ukip's Camden branch, made headlines earlier this year when he compared Islam to organised crime.
He told the Ham and High newspaper the Prophet Mohamed was "was a gang leader of criminals".
The Independent has contacted Mr Nielsen for a comment.
Register for free to continue reading
Registration is a free and easy way to support our truly independent journalism
By registering, you will also enjoy limited access to Premium articles, exclusive newsletters, commenting, and virtual events with our leading journalists
Already have an account? sign in
Join our new commenting forum
Join thought-provoking conversations, follow other Independent readers and see their replies