Ukip ruling committee unanimously backs vote of no confidence in leader Henry Bolton
'I don't believe I have done anything wrong', says Ukip leader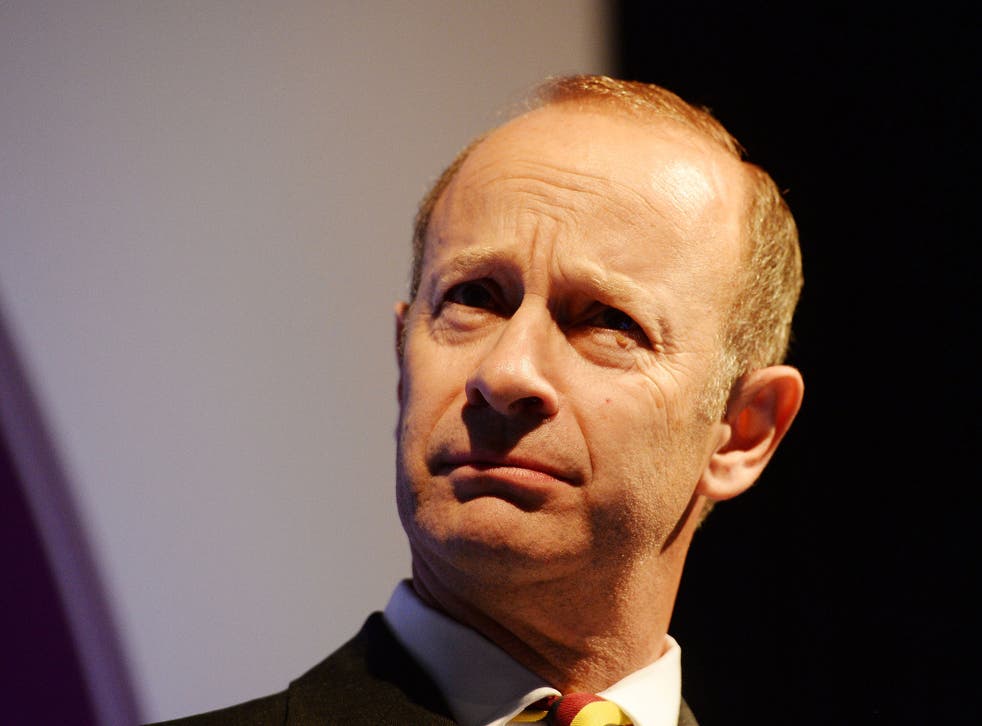 Ukip's national executive committee has unanimously passed a vote of no confidence in leader Henry Bolton after his former girlfriend allegedly sent racist texts about Meghan Markle.
Mr Bolton split with Jo Marney following the scandal but admitted they were "still in touch", albeit not romantically, after they were photographed meeting up.
Mr Bolton has faced repeated calls to stand down, but has vowed to remain as the party's leader even in the face of a no confidence vote, claiming his departure would "pull the party apart".
The committee does not have the power to remove Mr Bolton as leader, but the no confidence vote means the party's members will now be able to decide whether to kickstart a leadership election.
A statement from Ukip said: "This decision will automatically trigger an EGM [emergency general meeting] of the party, to allow the membership of Ukip the democratic opportunity to decide to endorse or reject that vote of no confidence.
"The party is required to hold such an EGM within 28 days of today's date unless Henry Bolton resigns in the meantime."
Ahead of the vote, Mr Bolton said: "[A new leadership election] is going to disrupt us. It's going to take three to five months of a refocusing on that election. It's going to take us off the battlefield for the Brexit debate.
"We can't afford to do that politically. At the same time the infighting that will result will give our political enemies more than enough ammunition to pull the party apart."
Speaking to ITV's Robert Peston Mr Bolton said: "I don't believe I have done anything wrong.
"My own personal life, it's a little bit of a mess at the moment. I need to sort that out, of course."
Mr Bolton, 54, left his wife Tatiana, 42, with whom he has two daughters aged five and 19 months, after beginning a relationship with 25-year-old model Ms Marney who he met at Christmas 2017.
Tatiana Smurova-Bolton gave birth to their youngest daughter at London's St Pancras station in 2016 after she went into Labour on a train. On Saturday she told The Telegraph she is not yet clear whether the marriage is over.
The leadership scandal erupted after Ms Marney sent texts which said Prince Harry's fiancée would "taint" the royal family with her "seed" and would pave the way for a "black king".
Mr Bolton condemned Ms Marney's comments, but later claimed her texts had been doctored and released as part of an "organised coup" against him.
Speaking after the unanimous no-confidence vote, Ukip Chairman Paul Oakden told radio station LBC Mr Bolton recognises the "strength of feeling in the NEC but equally he feels as though he is the right man to take the party forward".
But Neil Hamilton, Ukip's leader in Wales, told the Press Association Mr Bolton should "seek psychological help".
He said: "I support the NEC's unanimous decision to pass a vote of no confidence in Henry Bolton.
"He should now resign from Ukip immediately so we can get on with rebuilding the party without further distraction. If he forces us to hold an EGM, he will only humiliate himself further.
"His recent behaviour has been so irrational, he should seek psychological help.
UK news in pictures

Show all 50
Mr Hamilton said he would support Ukip's London MEP Gerard Batten or Yorkshire MEP Mike Hookem as interim leader "to establish the party's role in a post-Brexit Britain".
If Mr Bolton does leave, Ukip will have to find its fifth leader in 18 months. The party is saddled with debts and is thought unlikely to be able to afford another leadership contest.
Members will be told when and where the emergency meeting will be held within the next 10 days.
Join our new commenting forum
Join thought-provoking conversations, follow other Independent readers and see their replies