Ukip condemns candidate James Elgar's 'deplorable' tweets about Muslims and women
James Elgar, 19, denied being racist and sexist and 'did not recognise' some tweets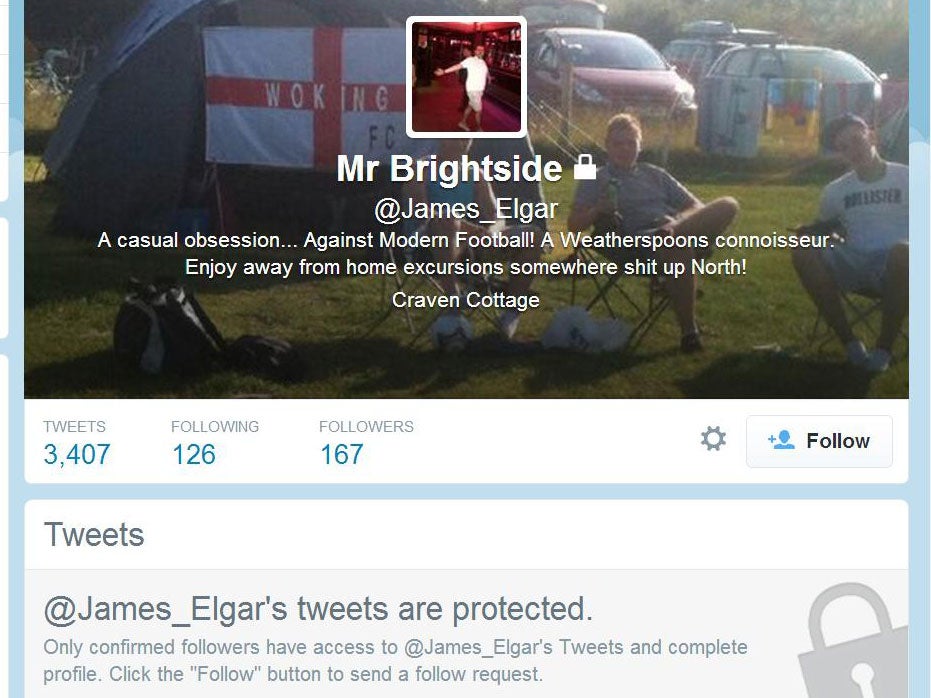 Ukip is distancing itself from a teenage council candidate who has been reported over offensive tweets.
James Elgar's Twitter feed included a post with the hashtag #ThingsAsianBoysDo saying they "groom and rape underage white girls, stab and rob innocent old white people, bomb innocent white people".
Another said no women were in the final of Celebrity Big Brother because they were "all in the kitchen where they belong".
On the day of the Boston bombings in April last year, a tweet read: "So there are Muslims cheering and celebrating the Boston Bombings today…really, really sums them up. #scum"
Mr Elgar and his family have not responded to requests from the Independent for a comment but in an email, he told getsurrey.co.uk the tweets were "irrelevant" and had been taken out of context.
He said: "Some comments are just quotes from films, some are over a year old and some of these comments are not even recognised by me as my own."
Mr Elgar's account was reported to Runnymede Borough Council's electoral services manager on 25 April, according to getsurrey.co.uk, after which the Twitter profile was made private.
A council spokesman would not comment on the issue or confirm reports.
He is still standing in Egham Hythe ward for Ukip in the upcoming local elections on 22 May, according to electoral documents.
Ukip's head office denounced the comments as "deplorable" and said Mr Elgar, of Ottershaw in Surrey, was no longer a party member.
A spokesman said: "These sort of comments and images are utterly deplorable.
"Mr Elgar would appear to be a young man who still has plenty of growing up to do.
"Our inquiries reveal that his Ukip membership in fact lapsed on January 1 2014 and we shall not accept any renewal application from him."
His father, Mark Elgar, told the news website his son's comments were "banter" and did not reflect his character.
"He is the least sexist and racist person you could ever meet, his best friend is a girl and he works with people from Czechoslovakia, Pakistan and Afghanistan," he added. "Last night he came home at 10.30pm with a curry."
Join our commenting forum
Join thought-provoking conversations, follow other Independent readers and see their replies