Interim Ukip leader Gerard Batten defends calling Islam 'death cult'
London MEP says statement 'factually and historically true'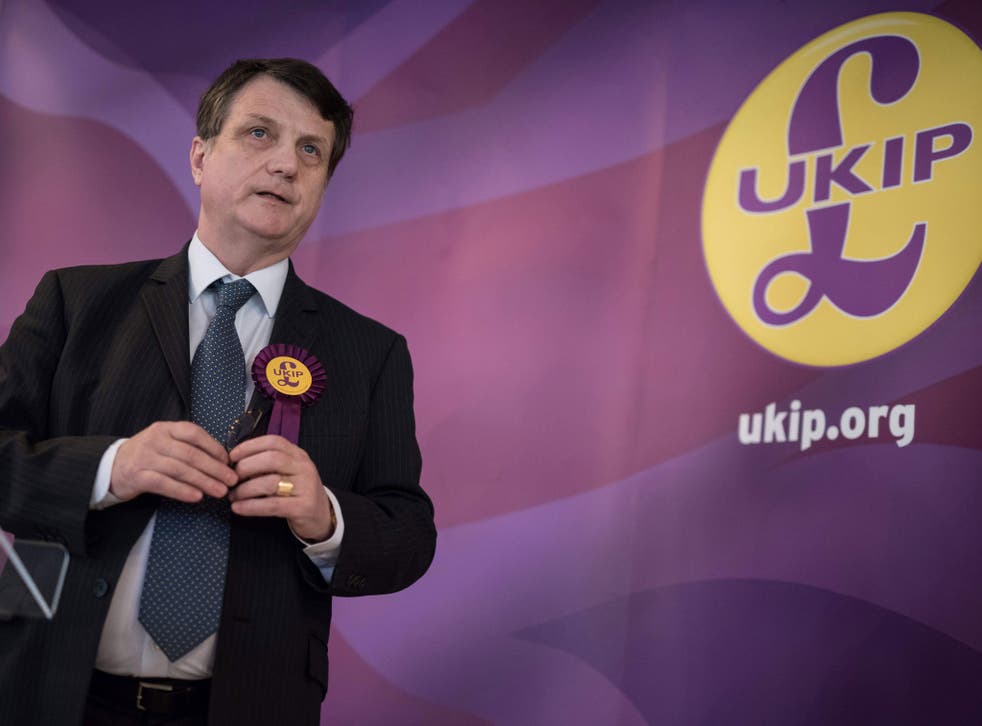 Ukip's interim leader has defended calling Islam a "death cult", saying the statement is "factually and historically true".
Gerard Batten, an MEP for London, took over as temporary leader on Saturday after Henry Bolton lost a vote of no confidence 867 votes to 500.
Mr Bolton had come under fire for his relationship with 25-year-old model Jo Marney, who reportedly made racist remarks about Prince Harry's fiance Meghan Markle and called Grenfell Tower a "nest of illegal immigrants".
Anti-racism campaigners have raised concerns about Mr Batten assuming the role of interim leader. In the wake of the Westminster attack he described Islam as a "death cult, born and steeped in fourteen hundred years of violence and bloodshed, that propagates itself by intimidation, violence and conquest".
He also said Muslims should sign a code of conduct rejecting violence and warned Europe against allowing "an explosion of mosques across their land".
Mr Batten defended his statements on On Sky News' Sunday With Niall Paterson.
"I don't think it's unreasonable to think that people who come and live in our country should reject these dark-age ideologies, which many of them bring with them," he said.
"They're the ones with the ideology, they're the ones with the problem, because it's their extremist ideology. Kill infidels wherever you find them, make war on infidels, strike terror into the hearts of infidels."
Asked about his assertion Islam was a "death cult", he said: "What I wrote there about Islam is factually and historically true, and anybody that cares to look at the history of Islam over the last 1,400 years will see that that is true.
"It was propagated by invasion, by violence and intimidation. And if you look at every continent in the world where you have this belief, then you have violence. It glorifies death. They believe in propagating their religion by killing other people and martyring themselves and going and getting their 72 virgins."
UK news in pictures

Show all 50
He said he wanted Ukip to adopt a policy banning foreign money from funding mosques and imams, adding that nations such as Saudi Arabia have "exported their ideology to us and we have to think that we are powerless to do anything about it".
Campaigning group Hope Not Hate has called Mr Batten an "Islamophobe", with spokesman Nick Knowles calling him "extreme" and "a bit clueless".
Mr Batten did not rule out running in the next leadership election, which is set to take place in the next 90 days.
Ukip has been led by a series of people in quick succession since the departure of Nigel Farage shortly after the EU referendum in 2016.
Join our new commenting forum
Join thought-provoking conversations, follow other Independent readers and see their replies