Ukip donor threatens to quit over Hamilton drop-out
Stuart Wheeler warned he might stop his donations after Mr Hamilton dropped out of the hustings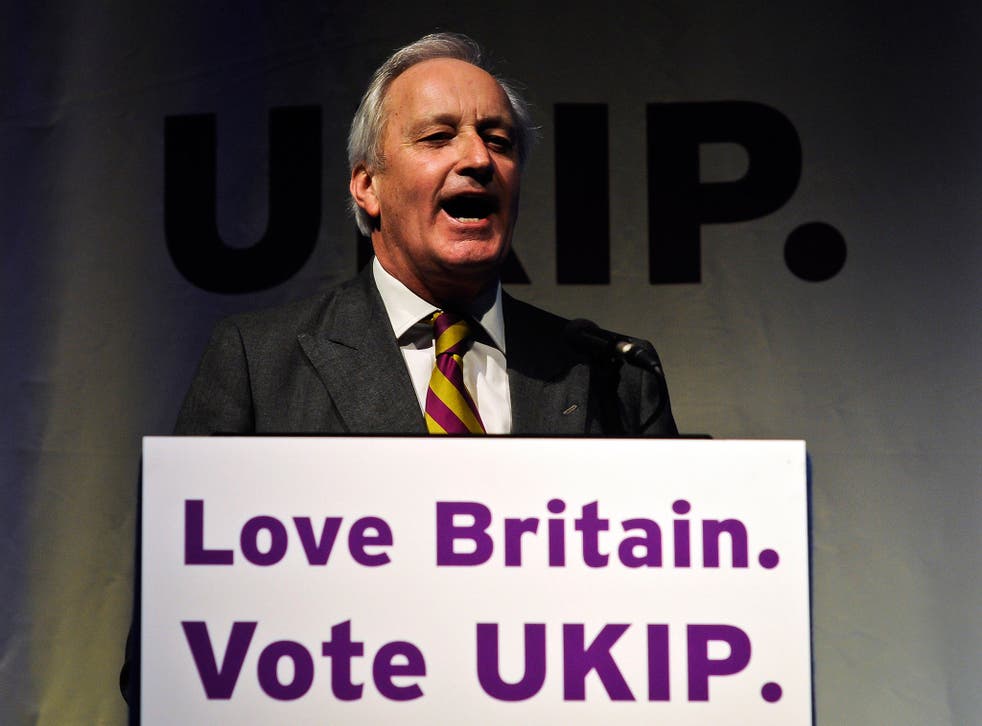 Ukip's second-biggest donor is threatening to withdraw his support unless former Tory MP Neil Hamilton is selected as a general election candidate, according to a report.
Stuart Wheeler, a gambling tycoon, warned he might stop his donations after Mr Hamilton dropped out of the hustings to become Ukip candidate for South Basildon and East Thurrock, the Financial Times reported. Mr Hamilton's bid was effectively ended after a leaked letter revealed that the party's finance committee had asked him to explain his expenses claims.
The issue has split Ukip's hierarchy, with some criticising the leader, Nigel Farage, for trying to "bring Neil down". Others are furious that Mr Wheeler, who was party treasurer until six months ago, is apparently being alienated. Andrew Reid, who took over from Mr Wheeler as treasurer, told the FT: "Nobody gets to buy a seat for someone else in Ukip." Another leading Ukip member said: "I don't care how powerful his [Hamilton's] patron is, we are not caving [in] to this."
But a senior party member claimed the dispute was "all to do with Nigel's ego".
Register for free to continue reading
Registration is a free and easy way to support our truly independent journalism
By registering, you will also enjoy limited access to Premium articles, exclusive newsletters, commenting, and virtual events with our leading journalists
Already have an account? sign in
Register for free to continue reading
Registration is a free and easy way to support our truly independent journalism
By registering, you will also enjoy limited access to Premium articles, exclusive newsletters, commenting, and virtual events with our leading journalists
Already have an account? sign in
Join our new commenting forum
Join thought-provoking conversations, follow other Independent readers and see their replies