Ukip founder Alan Sked and Nigel Farage 'begged Enoch Powell to stand as a candidate'
Powell is famed for the immediately detrimental impact his "Rivers of Blood" speech had on race relations in Britain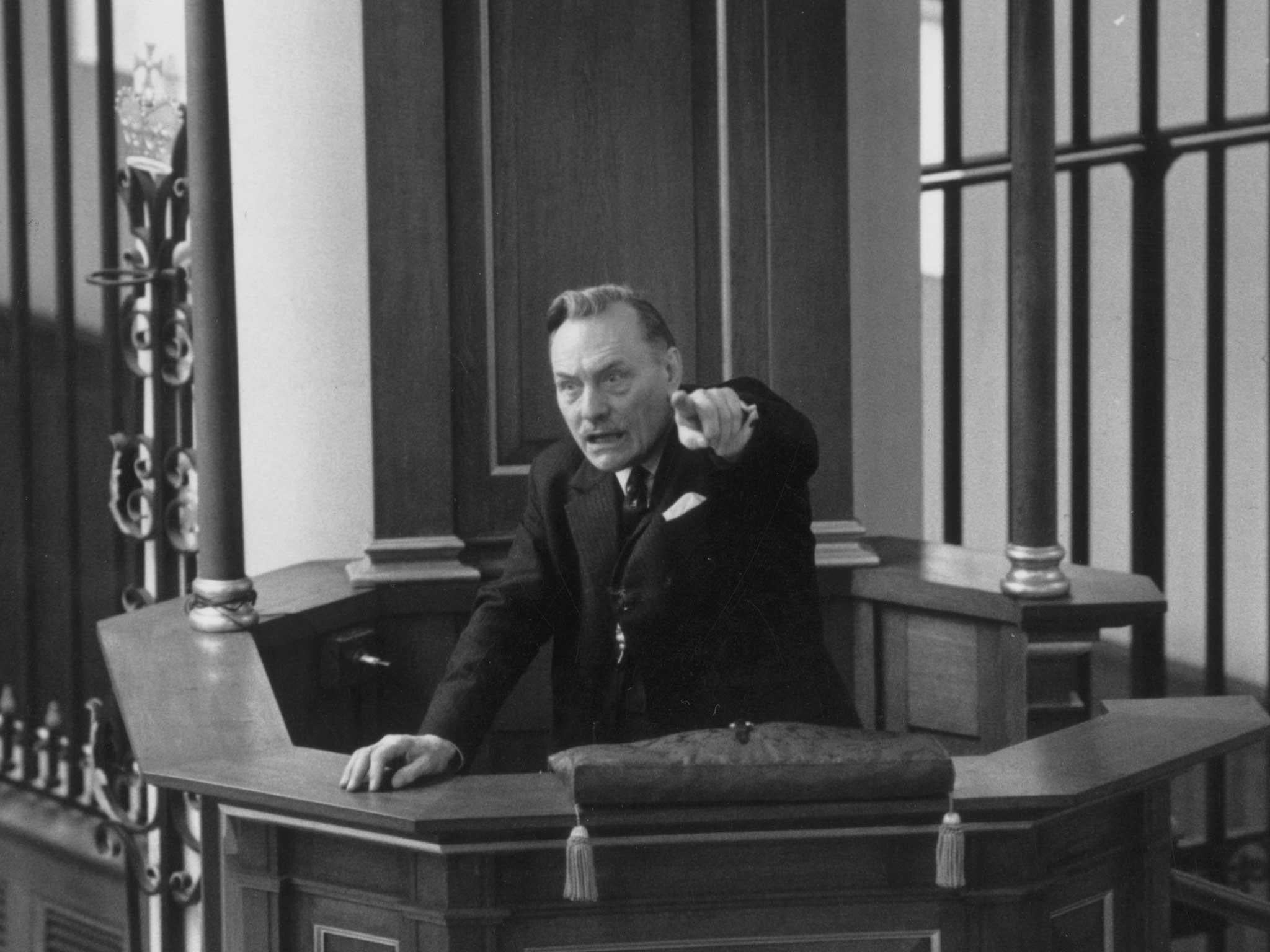 Ukip invited the right-wing politician Enoch Powell to stand as a candidate, it has been revealed.
Correspondence seen by The Telegraph newspaper, shows Ukip founder Alan Sked begged the former MP for endorsement on a number of occasions before asking him to stand for the party.
Powell is famed for the immediately detrimental impact his "Rivers of Blood" speech had on race relations in Britain when it was delivered in 1968, and how it overshadowed the dialogue on race for decades afterwards.
In 1994, in a hand-written note on Ukip headed paper, Sked, who was the anti-immigration party's leader at the time, wrote: "A large number of people, many of them known to you, have suggested to me that I invite you to be our candidate for Central London in the Euro-Elections. As you know, we don't intend to take up seats or salaries. We fight our course in the UK alone.
Ukip gaffes and controversies
Show all 18
"All you would have to do would be to allow your name to be used, design your own election address and make as many statements as you saw fit. There need be no meetings or actual campaigning. What do you think?"
Powell responded: "I am in fact not intending to contest a parliamentary seat, having effectively retired since my defeat at the General Election of 1987."
Ukip's current leader Nigel Farage, who has often spoken of his admiration for the MP, also wrote to Powell asking for his support in a 1994 by-election.
He wrote: "I have everything in place to fight a good, aggressive campaign but a voice from you could transform things and put the issue to the forefront. Please give us the help you can."
The letter continued: "I would like you to come and speak at the Town Hall in Eastleigh at some point during the week preceding Polling Day. If you agree to this I will, of course, organise transport, dinner and whatever you need. I might take a break from the driving this time!"
According to The Telegraph, Powell did agree to help three Ukip candidates over the years, not including Farage.
In his biography Fighting Bull, Farage wrote of a meeting with Powell at Dulwich College, writing that the MP had "dazzled me for once into an awestruck silence."
In 2008, he named Powell as his political hero, saying he agreed with the "basic principle" of the "Rivers of Blood" speech.
"While his language may seem out of date now, the principles remain good and true," Farage is reported to have said.
Join our commenting forum
Join thought-provoking conversations, follow other Independent readers and see their replies