Ukip parliamentary candidate suspended for sending 'racist' tweets
Paddy Singh called Pakistanis, Africans and the Chinese 'animals', and described Israelis as 'typical present day Nazis'
Lucy Pasha-Robinson
Saturday 20 May 2017 14:23 Comments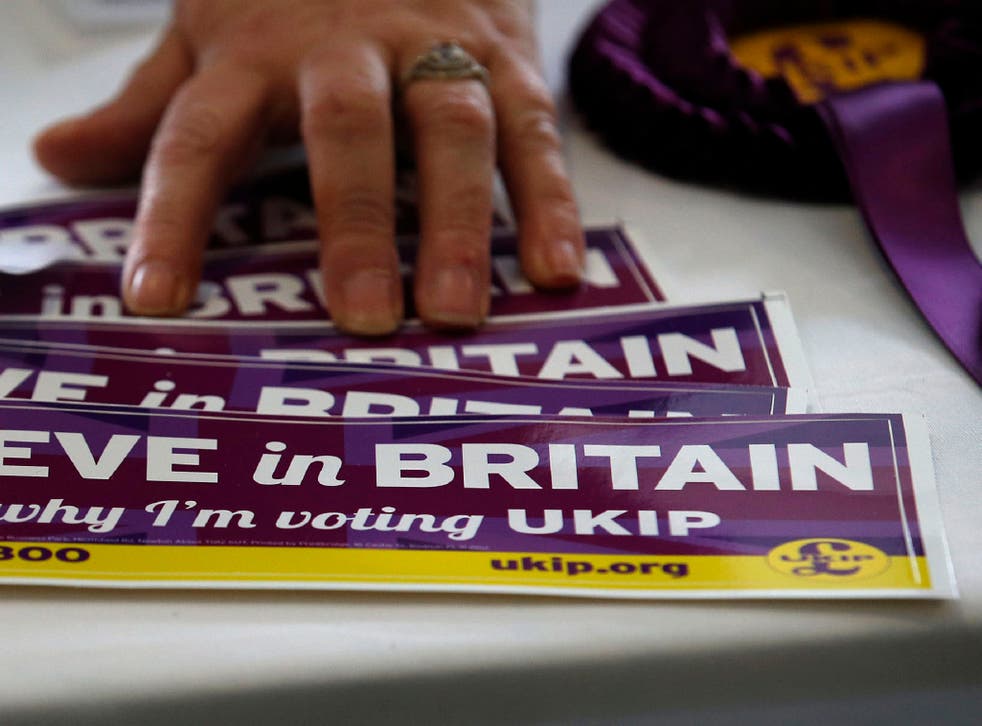 A Ukip parliamentary candidate has been suspended for sending a series of racist tweets calling Africans "animals" and questioning whether the Holocaust was "bad".
The party said it would launch a full investigation into the allegations against Wiltshire North candidate Paddy Singh, whose membership was also suspended.
Mr Singh sent a series of extreme messages from his personal Twitter account in which he attacked Pakistanis, Africans and the Chinese as "animals", and described Israelis as "typical present day Nazis".
The tweets were brought to light by political action group Hope not Hate, which described Mr Singh's page as "a reliable fount of wild racism and antisemitism."
Mr Singh did not respond to The Independent's request for comment, but confirmed to the BBC that he posted the tweets.
He said he "had never been racist" and did not mean any offence.
"Instead of tweeting immediately in anger, I should have reflected on the articles and tweeted the next day," he said. "I will definitely reflect on what I say, and will not write anything spontaneously in anger."
Mr Singh stood for the party in the recent Wiltshire Council elections, receiving just 49 votes (3.6 per cent).
North Wiltshire is a safe Conservative seat with the party holding a 21,046 majority over the Liberal Democrats in 2015. The Ukip candidate was third with 11.5 per cent of the vote.
A Ukip spokesperson told The Independent: "Mr Singh's party membership has been suspended while we investigate these allegations and we are no longer endorsing him as our candidate in this general election."
Register for free to continue reading
Registration is a free and easy way to support our truly independent journalism
By registering, you will also enjoy limited access to Premium articles, exclusive newsletters, commenting, and virtual events with our leading journalists
Already have an account? sign in
Join our new commenting forum
Join thought-provoking conversations, follow other Independent readers and see their replies