Ukip leader Henry Bolton forced to remove false Sandhurst degree from CV
Embattled leader was forced to remove a BA from the military academy that was listed on his Linkedin profile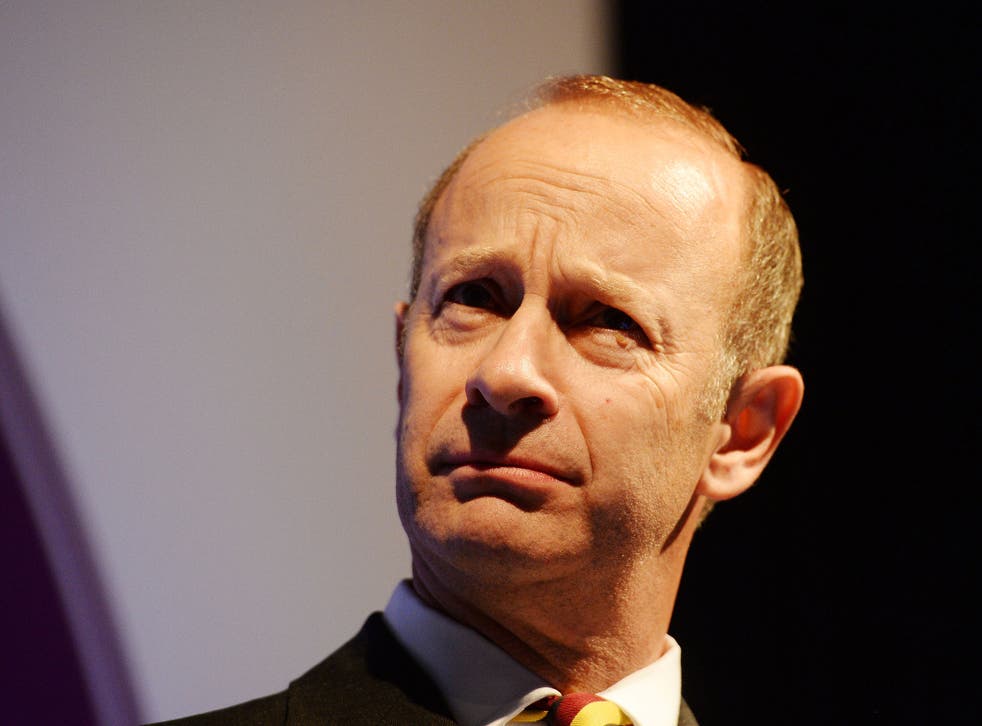 Ukip leader Henry Bolton has admitted he was wrong to falsely claim he received a degree from royal military academy Sandhurst.
The embattled leader was forced to remove a BA from the military academy that was listed on employment networking site LinkedIn.
Mr Bolton, who recently refused to resign as leader despite a mass walkout of his party's senior figures in protest at his leadership, changed the listing on his profile on the site to simply say "military studies" after Channel 4 News pointed out the qualification did not actually exist.
Asked if he was willing to accept the original information was incorrect during an appearance on BBC Radio 5 Live, he said: "Yes. Just to be clear on it, that's all."
He continued: "I have never, you know, any employer I have ever worked for, you know - I have never claimed to have anything apart from that NVQ."
The politician, who recently faced a vote of no confidence, said that while it "looks as though I'm claiming two qualifications", he only chose the degree entry because LinkedIn had no NVQ Level 6 option.
In an attempt to downplay the blunder, Mr Bolton compared the magnitude of the error to someone claiming they came sixth in the Kent egg and spoon race instead of seventh.
Michael Crick, the political correspondent for Channel 4 News, pointed out the fact the Royal Military Academy does not award Bachelor of Arts degrees.
UK news in pictures

Show all 50
The journalist also questioned Mr Bolton's claim he received a BA from the City and Guilds of London Institute as the organisation also does not award degrees.
Mr Crick tweeted: "Following queries from me, Ukip leader Henry Bolton has today corrected his LinkedIn site to remove the BA he claimed from Sandhurst (which doesn't award BAs), and clarified that the BA he still claims from City & Guilds (which also doesn't award BAs) is really an NVQ Level 6".
The journalist illuminated the fact that while a City and Guilds NVQ Level 6 is regarded as a degree equivalent it is not a BA.
Mr Bolton faces a vote on his future at a special meeting of party members in February.
Senior Ukip figures called for him to step down in the wake of revelations his then-girlfriend, 25-year-old glamour model Jo Marney, had sent a series of racist text messages about Prince Harry's actor fiancee Meghan Markle.
The gaffe is reminiscent of the time former Ukip leader Paul Nuttall was forced to remove a claim he had a PhD.
Mr Nuttall told the Andrew Marr Show the LinkedIn page featuring the claim "wasn't put up by us and we don't know where it's come from".
Register for free to continue reading
Registration is a free and easy way to support our truly independent journalism
By registering, you will also enjoy limited access to Premium articles, exclusive newsletters, commenting, and virtual events with our leading journalists
Already have an account? sign in
Register for free to continue reading
Registration is a free and easy way to support our truly independent journalism
By registering, you will also enjoy limited access to Premium articles, exclusive newsletters, commenting, and virtual events with our leading journalists
Already have an account? sign in
Join our new commenting forum
Join thought-provoking conversations, follow other Independent readers and see their replies