Ukip without an HQ after leaving its central London base amid claims of financial difficulties
'We're in peace time now – not war time,' a spokesman for the party said
Ashley Cowburn
Political Correspondent
Friday 21 October 2016 17:08 Comments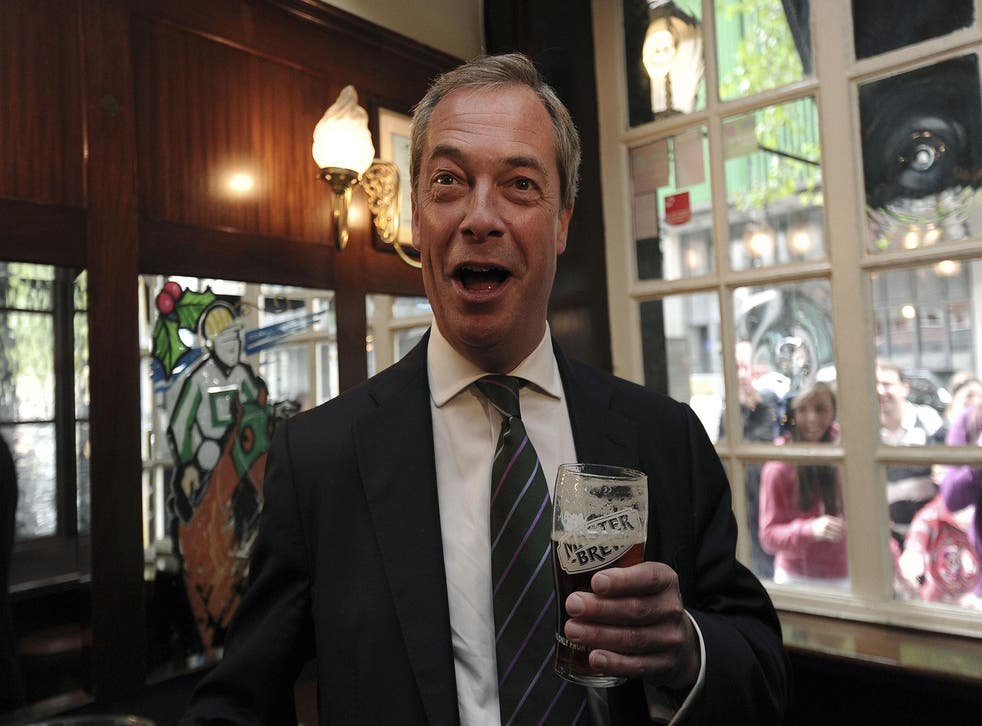 Ukip insiders have confirmed the party has vacated its central London office and no one has "bothered looking for a new one", leaving the troubled party without a headquarters.
A spokesman for Ukip told The Independent that while the party made use of the large office on Great Smith Street, Westminster, during the EU referendum campaign, it would now be "deeply irresponsible" to continue using members' money to fund it, given the reduced operation and staffing.
"We're in peace time now – not war time," they added, confirming they left the premises early last week.
The Independent understands that a decision on relocating to a new office falls with the leader of the party and, as a result, it could be before the end of November before a new headquarters is found for the Eurosceptic party.
The party spokesman also dismissed suggestions they had been "kicked out" of their central London offices for financial reasons, adding that it was a "silly" claim and that some people are "talking through their hats".
Raheem Kassam, who has put his name forward for the party's leadership, and, importantly, has his own office in Westminster, added: "I've got no reason to pretend Ukip has more money than it does – but Ukip is not destitute."
Mr Kassam said the landlord of the property in central London had "terminated the contract" and the party had not "bothered looking for a new one" while everyone was concentrating their efforts on the recent leadership contest.
One senior party source added that while they would "quite like" an office they were happy, for the time being, with their own "filing cabinet and a computer attached to the internet".
"I don't need six desks – I may be fat and messy, but I don't need six desks."
The party has been consumed with chaos in recent weeks after the newly elected leader Diane James resigned after just 18 days in the job, saying she had enjoyed members' support but not party colleagues. Then Steven Woolfe, who was favourite to take the reins of the party, dramatically quit the party, branding it "ungovernable" and in a "death spiral".
Key Faces of UKIP

Show all 11
Mr Woolfe – who spent three nights in hospital after a row with a party colleague – said he was resigning from a party that had "elected politicians fighting each other". And in recent days it has been reported that one of the party's biggest donors, Aaron Banks, has been threatening to walk away.
A friend of Mr Banks told the Telegraph the millionaire is "absolutely" considering leaving the party, adding: "Now it is up in the air. He is not going to put any money in now – he is sick of it, absolutely sick of it."
Register for free to continue reading
Registration is a free and easy way to support our truly independent journalism
By registering, you will also enjoy limited access to Premium articles, exclusive newsletters, commenting, and virtual events with our leading journalists
Already have an account? sign in
Join our new commenting forum
Join thought-provoking conversations, follow other Independent readers and see their replies