Ukip is 'serious threat' to Ed Miliband's chances of a Labour victory at the next general election, former aide warns
Exclusive: There are 59 seats where a surge in Ukip support has the potential to seriously impair Labour's prospects
Andrew Grice
Friday 03 October 2014 10:44 Comments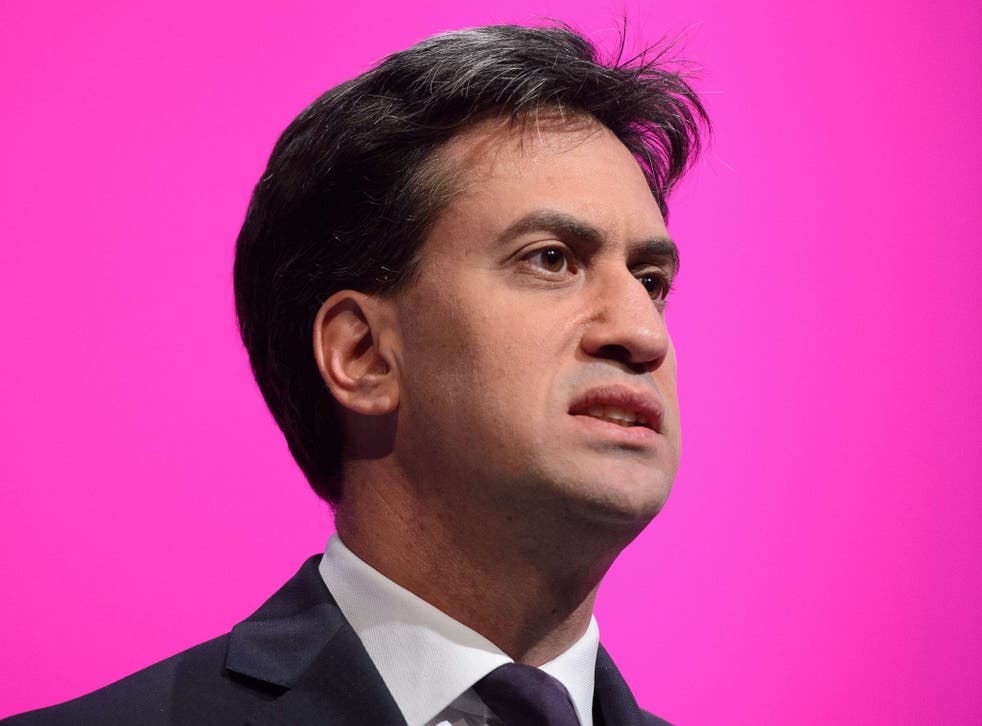 Ukip poses a "serious threat" to Labour's chances of victory at next May's general election, a former aide to Ed Miliband reports.
A forensic study of the electoral map published by the Labour-affiliated Fabian Society rejects claims by some senior party figures that Nigel Farage could help Labour regain power because most of his party's supporters are former Conservative voters. It says many of these people are in safe Tory seats and so their flight to Ukip will not affect the election's outcome.
In contrast, it concludes that Ukip's "rising tide" already poses a "very serious" threat to Labour's hopes in 22 key marginal constituencies the party hopes to win, while the Tories are under serious threat in only 11 key seats.
In total, there are 59 seats where a surge in Ukip support has the potential to seriously impair Labour's prospects, including 39 Conservative-Labour marginals. Although Mr Farage's party could potentially damage Tory prospects in 67 seats, only 13 of these are Tory-held seats on Labour's target list.
Marcus Roberts, the Fabians' deputy general secretary, who worked on Mr Miliband's 2010 Labour leadership campaign, says in his report: "Labour has few reasons to cheer about the Ukip insurgency and plenty to worry about… A strong Ukip result presents Labour with many chances to lose, and few to gain."
He concludes: "Ukip poses a clear and present danger to Labour's 2015 hopes and, left unchecked, could threaten to pull apart the party's historic electoral coalition and challenge it in large swathes of its heartland territory."
The report, "Revolt on the Left," will strengthen the hand of those Labour figures who fear the party is far too complacent about the "Ukip effect." It warns that Ukip's "powerful and effective narrative… resonates strongly with Labour's traditional working class vote."
Although Ukip grabbed headlines when two Tory MPs defected to it in recent weeks, the anti-EU party is targeting the white working class and held its annual conference last week in Doncaster, Mr Miliband's constituency base.
Mr Roberts admits Labour is divided over how to respond. "Labour can't agree on whether the problem exists or how big it is, so agreeing on a solution has proved impossible," he writes.
"For every academic detailing the psephology by which Ukip threatens Labour, an unnamed senior party source can quickly be found in the media confi­dently predicting that Ukip will divide the right, and help Labour to victory."
He analysed the local election results in 2012 and May this year with Robert Ford, an academic and Ian Warren, an elections analyst.
They identified five groups of "Ukip/Labour considerers" – struggling families; blue collar strivers; ageing council estate households; deprived and disaffected voters and the "transient young".
Mr Roberts argues that Labour's response to the Ukip threat must be "more than mathematical", saying the party must change its message, emphasise specific policy offers and transform the party's organisation.
He believes the "Together" theme in Mr Miliband's Labour conference speech will help, but says the party must talk about immigration rather than change the subject to issues like the NHS on which it is strong.
He concludes: "A cold-headed understanding of the nature, scale and loca­tion of the Ukip threat, alongside an optimistic message of changing com­munities together, a strong policy agenda that targets the root causes of Ukip considerers' concerns, and a reformed Labour Party that practices movement politics rather than machine politics, taking action with voters rather than just leafleting them, can win Ukip considerers to Labour's side and ensure victory in 2015."
Since 2010, between 40 and 50 per cent of Ukip's gains have come from former Conservative supporters, with between 15-20 per cent from ex-Labour voters.
But Mr Roberts warns: "Ukip may be taking a larger number of Conservative votes but this often occurs in seats where Tory majorities are large enough to absorb the defection.
"In contrast, Labour as a party of opposition needs to grow its vote dramatically to win the general election. Labour to Ukip defectors make the climb to a constituency majority harder, longer and steeper than it would otherwise be."
Register for free to continue reading
Registration is a free and easy way to support our truly independent journalism
By registering, you will also enjoy limited access to Premium articles, exclusive newsletters, commenting, and virtual events with our leading journalists
Already have an account? sign in
Join our new commenting forum
Join thought-provoking conversations, follow other Independent readers and see their replies