2017 could see bigger upheaval than 2016's Brexit and Trump, Ukip leader Paul Nuttall says
Paul Nuttall said the 'liberal establishment' had taken a blow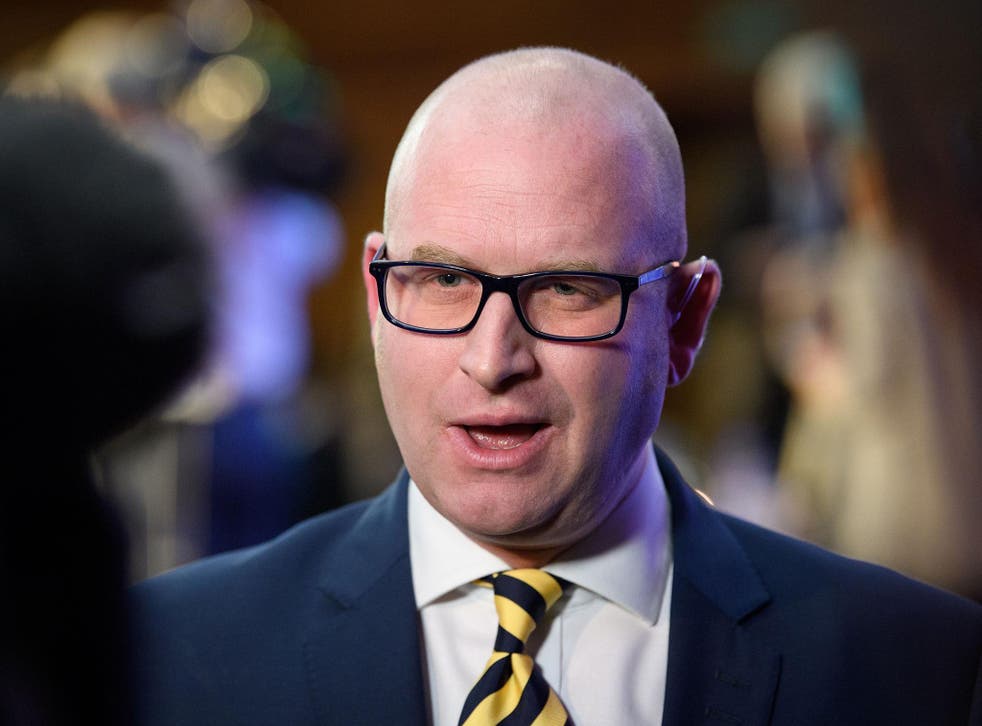 The coming year could bring "even bigger" political upheaval than 2016, Ukip's leader has predicted.
Paul Nuttall said "ordinary people" had "kicked back against the liberal establishment" this year.
He called for the Government to implement a Brexit where no fee was paid to the EU, where border controls were introduced, and where legislation was made at Westminster.
In his New Year message, Mr Nuttall said: "It's been a year when the ordinary people, the little people, have kicked back against the liberal Establishment that's ruled over their lives for so many years.
"Working class communities in this country went out in their droves and voted for Brexit. The Rust Belt in the United States voted en masse for Donald Trump.
"If you think 2016 has been a year of upheaval, 2017 could be even bigger."
The leader, who replaced Diane James and Nigel Farage after an internal contest urged the Government to use the "momentous" referendum result to boost prosperity in Britain.
"That is a Brexit whereby we control our own borders, it's a Brexit whereby we make the legislation at Westminster, it's a Brexit whereby we don't pay a membership fee into the European Union," he said.
Nigel Farage's most controversial moments

Show all 12
Mr Farage remain Ukip's group leader in the European Parliament.
Mr Nuttall's party faces an investigation by the Electoral Commission after allegations by European Parliament authorities that it misspent taxpayer cash The party says it is the subject of a witch-hunt and denies any wrongdoing.
Register for free to continue reading
Registration is a free and easy way to support our truly independent journalism
By registering, you will also enjoy limited access to Premium articles, exclusive newsletters, commenting, and virtual events with our leading journalists
Already have an account? sign in
Join our new commenting forum
Join thought-provoking conversations, follow other Independent readers and see their replies