Ukip MEPs attend the fewest European Parliament votes of any party in the EU's 28 countries
Farage's voting record has previously been criticised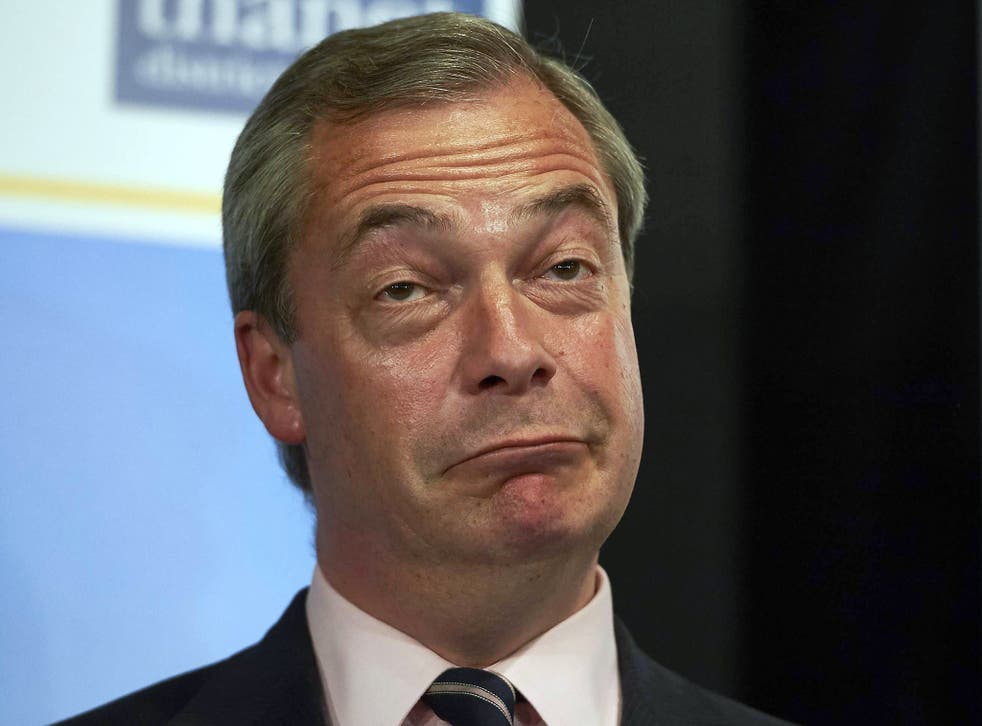 Ukip's MEPs turn up to fewer voters in the European Parliament than any other party in Europe, according to new figures.
Researchers at VoteWatch Europe say Ukip's representatives only participated in 62.3 per cent of votes in the European Parliament, by far the worst record of any party.
No other political party in all of the EU's 28 countries had a participation rate below 70 per cent.
They were over 15 per cent lazier than the next least attentive party, Die Linke, from Germany, who attended 78 per cent.
Die Linke's figure however includes an MEP who has been unable to attend parliament since June 2014 for serious health reasons; excluding this MEP their participation rate is 91%.
After Die Linke, Italian centre-right party Forza Italia had the worst record with 78.9 per cent.
The latest figures were first passed to the Guardian newspaper by the group, which monitors the performance and voting record of MEPs in Europe's international legislature.
In pictures: The rise of Ukip

Show all 8
Leader Nigel Farage was criticised for his own attendance during the general election campaign last month.
He however dismissed concerns, saying that unlike most MEPs he led a political party and so had more responsibilities.
Join our new commenting forum
Join thought-provoking conversations, follow other Independent readers and see their replies