Mike Hookem: Ukip assistant deputy leader steps down after Henry Bolton refuses to resign
Party leader under fresh pressure to step down after slew of frontbenchers quit in protest at his leadership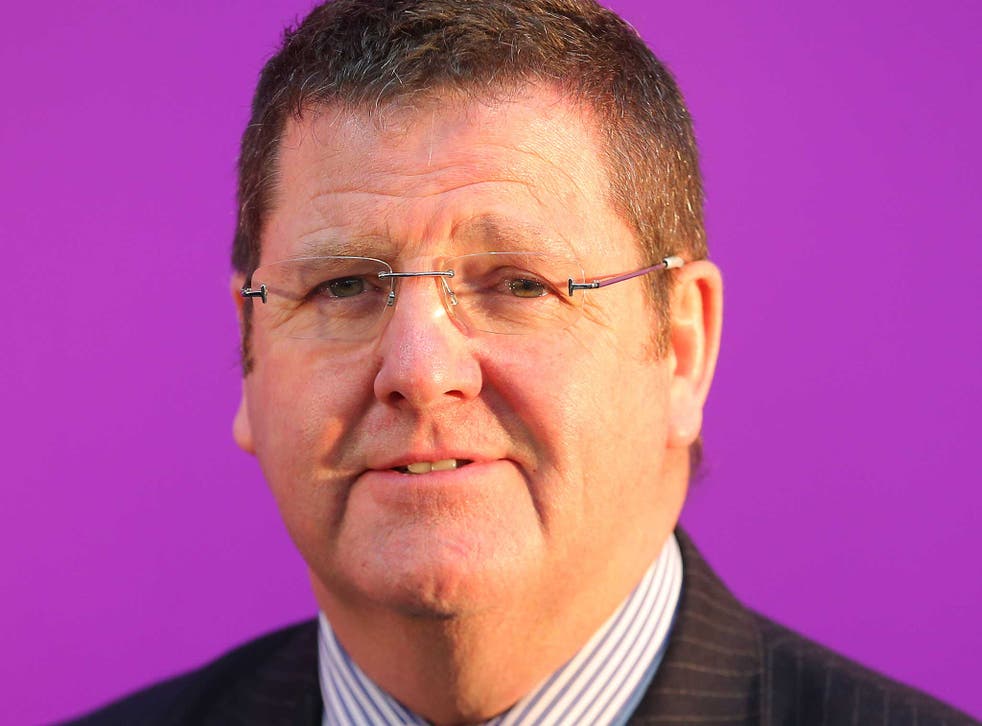 Mike Hookem, Ukip's assistant deputy leader, has become the latest frontbencher to step down in protest at Henry Bolton's leadership.
The MEP said he was quitting after Mr Bolton refused to resign.
Mr Hookem told his party leader: "Ukip is now in the preposterous situation of the leader's private life being of more interest than the party.
"In the present situation, I believe that you have no alternative other than to resign your position as Ukip leader."
He said he had resigned on Friday but not made his decision public in order to give Mr Bolton the chance to resign.
Describing the situation in the party as an "almost farcical scandal", Mr Hookem added: "I now urge Mr Bolton to stand down as a matter of priority, for the good of the party and the grassroots membership."
He becomes the fifth senior Ukip figure to step down amid ongoing recriminations about Mr Bolton's private life. The party's deputy leader, Margot Parker, also quit on Monday.
Mr Hookem is best known for allegedly punching a fellow Ukip MEP, Steven Woolfe, at the European Parliament building in October 2016. At the time, he admitted there had been a "scuffle" but insisted "no punches were thrown".
His resignation comes after Mr Bolton refused to stand aside, despite the other members of Ukip's national executive committee unanimously passing a motion of no confidence in him.
UK news in pictures

Show all 50
The former army officer is facing renewed calls to quit after a scandal involving his former girlfriend, Jo Marney. Mr Bolton left his wife in order to begin a romance with the 25-year-old glamour model but was forced to end what he called the "romantic element" of their relationship after emerged that Ms Marney had sent a series of racist text messages about the actress Meghan Markle, Prince Harry's fiancee.
In addition to Mr Hookem and Ms Parker, Tim Aker, the party's local government spokesman, and William Dartmouth, the trade spokesman also quit, as did immigration spokeman John Bickley.
Mr Bolton has vowed to carry on as leader but will now face a vote of party members to determine whether he should stay in the role.
I don't believe I have done anything wrong," he said on Sunday.
"My own personal life, it's a little bit of a mess at the moment. I need to sort that out, of course."
Ukip chairman suggested the row could see the party's former leader, Nigel Farage, given a greater role.
He told BBC Radio 4's Today programme: "I think everybody would like him to have a greater role in Ukip. Whether that's as leader or not, I don't know if I would subject Nigel to that."
Register for free to continue reading
Registration is a free and easy way to support our truly independent journalism
By registering, you will also enjoy limited access to Premium articles, exclusive newsletters, commenting, and virtual events with our leading journalists
Already have an account? sign in
Register for free to continue reading
Registration is a free and easy way to support our truly independent journalism
By registering, you will also enjoy limited access to Premium articles, exclusive newsletters, commenting, and virtual events with our leading journalists
Already have an account? sign in
Join our new commenting forum
Join thought-provoking conversations, follow other Independent readers and see their replies