UKIP interim leader Pat Mountian says the party has no black candidate but there may be an 'indian person'
Ukip leader says she has only met 'a few' racists in party and they were not 'seriously' racist
Pat Mountain had earlier admitted she did not know ethnicity of party's only BAME candidate
Ukip's interim leader has insisted that she has only met "a few" racists in the party, and that none of them were "seriously racist".
Pat Mountain, who will lead the party into the general election after previous leader Richard Braine resigned in October, was speaking as she launched the Ukip manifesto in Westminster.
She had earlier struggled to describe the ethnicity of the party's only BAME candidate.
Speaking at the launch event, Ms Mountain told members of the media: "We are here, we want to answer your questions. We want you to give a good impression, please, to the public that we're not nasty racists – we are good, honest, caring people.
"I've never met any racists in Ukip – well, maybe a few people on the edge but not seriously racist. Only people who are concerned about this country."
General election: On the campaign trail

Show all 114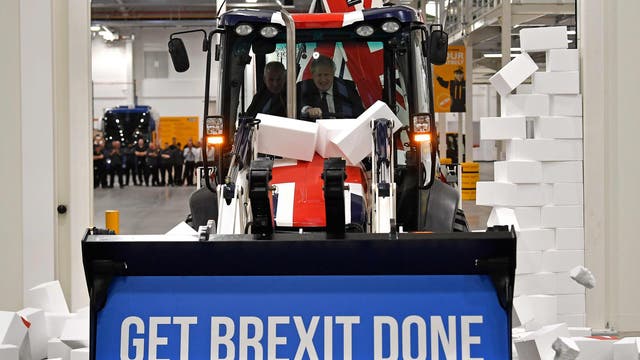 The manifesto includes a number of contentious pledges, including abolishing the Equalities and Human Rights Commission, scrapping hate crime guidelines, selling off the BBC and ensuring that only British people can work in the Civil Service.
Also during the launch, Ukip campaign co-ordinator and animal welfare spokesperson Freddy Vachha invoked Winston Churchill as he vowed the party would fight an unspecified enemy "on the beaches".
Ms Mountain had earlier told Sky News that Ukip was "the party for all Brits".
She said: "We're not a racist party. Ukip is the party for all Brits, no matter the colour, the religion, the belief system. If you believe in the nation and you love this country, you should come and join Ukip and we would welcome you with open arms."
Asked whether the party had any black candidates, she said: "No, we haven't. But we have got...you must think I'm dreadful that I don't know this – I think he's Indian. So sorry but I don't know the detail. I should have familiarised myself."
It is unclear whether she was mistakenly describing David Kurten, the party's education spokesperson and candidate in Bognor Regis and Littlehampton, who has a Jamaican father and is of mixed heritage.
Ms Mountain also said that far-right activist Tommy Robinson, whose real name is Stephen Yaxley-Lennon, could not join Ukip "because of his association with other racist parties" before quickly correcting herself by saying: "Not other racist parties – racist parties".
Ukip is fielding 44 candidates in the general election and has chosen to stand in constituencies where the party will not take votes away from Brexit-supporting candidates from other parties.
Ms Mountain was unable to say which seats were the party's top targets, saying she had left that to other people because she was busy with "lots of other stuff".
Join our new commenting forum
Join thought-provoking conversations, follow other Independent readers and see their replies