Ukip warns members not to join Facebook or Twitter
Party is also amending constitution to stop unauthorised use of Ukip logo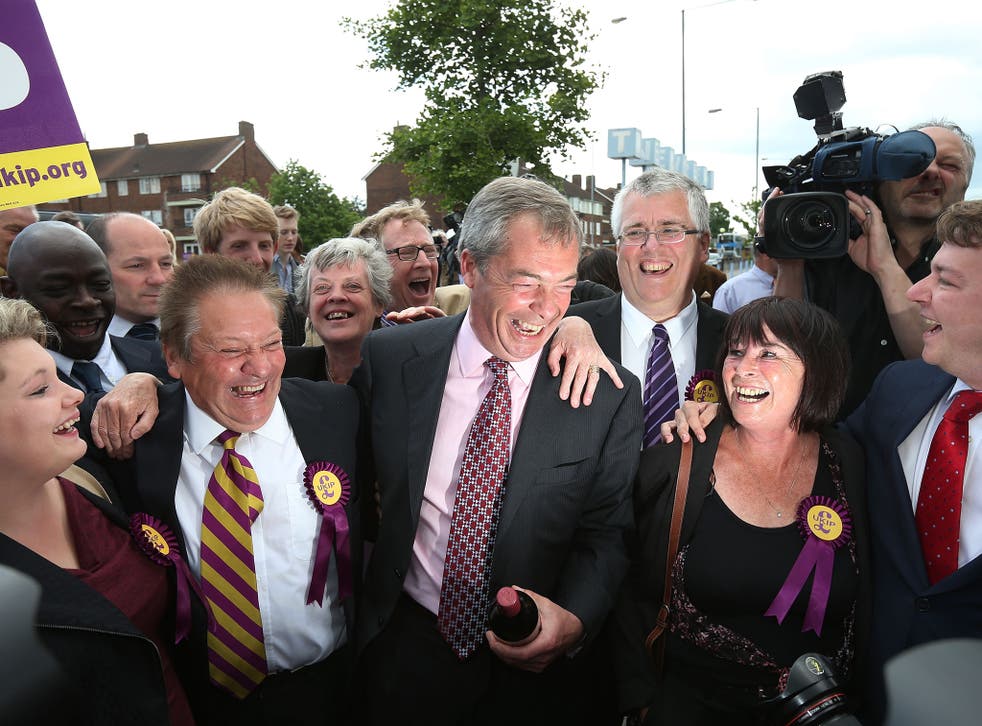 Ukip is advising its gaffe prone members to avoid joining Twitter and Facebook in a bid to stem the flow of controversies hitting the party in recent months.
In a recent edition of the party's member magazine, Ukip's chairman Steve Crowther also issued advice to members thinking of joining Twitter, telling them: "My advice: just don't."
He wrote: "The NEC has adopted a new set of rules for online communication to fill a notable hole in our code of discipline.
"My advice: just don't. Remember life before you could delight the whole world with your every passing thought? It wasn't so bad, was it? I have no Facebook page, Twitter account or Instagram thingy. It's lovely."
In addition to this, a copy of the new constitution seen by The Observer prevents supporters, members and officials using its logo without permission.
The tough new rules for online communication state that "party members shall refrain from using the Ukip logo in terms of their online postings, including avatars, unless they have express written consent to do."
The move comes after a year of revelations about Nigel Farage's party members and outrage of some of their statements, with former parliamentary candidate Kerry Smith being the most recent to step down after he referred to someone with a Chinese name as a "ch***y bird".
Ukip's confusing policies

Show all 7
Mr Farage extended the controversy when he defended Mr Smith on LBC, saying: "If you and your mates are going out for a Chinese, what would you say you were going for?"
Earlier in the year, the Ukip council candidate William Henwood was forced to resign as a member of the party after he suggested actor Lenny Henry should emigrate to a "black country" in a tweet.
The Ukip EU elections poster boy Andre Lampitt was suspended in April when it was revealed he had posted a series of racist tweets on his account.
Ukip also recently had to clarify that a Twitter account claiming to be the Ukip Twitter account for Cheltenham was not affiliated with the party, when it provoked outrage with a message saying World Aids Day was "a reminder that we must tighten our borders".
A spokesperson for Ukip said the amendment to the constitution was partly to stop imposters using the Ukip logo on racist accounts in attempts to embarrass the party.
The spokesperson said: "It is well known that some agents provocateurs set up fake accounts and go to the press to tell them how terrible Ukip is. We need to enforce our right as the copyright holder of our own brand. The idea that this is somehow not entirely normal practice is absurd."
The Independent has contacted Ukip for comment.
Register for free to continue reading
Registration is a free and easy way to support our truly independent journalism
By registering, you will also enjoy limited access to Premium articles, exclusive newsletters, commenting, and virtual events with our leading journalists
Already have an account? sign in
Register for free to continue reading
Registration is a free and easy way to support our truly independent journalism
By registering, you will also enjoy limited access to Premium articles, exclusive newsletters, commenting, and virtual events with our leading journalists
Already have an account? sign in
Join our new commenting forum
Join thought-provoking conversations, follow other Independent readers and see their replies