Twitter inundated with calls to flood Ukip 'Freepost' address with bricks and party flyers
A so-called 'Freepost' address has become the latest tool for protesting against the party after it was circulated online
Heather Saul
Wednesday 30 April 2014 17:08 Comments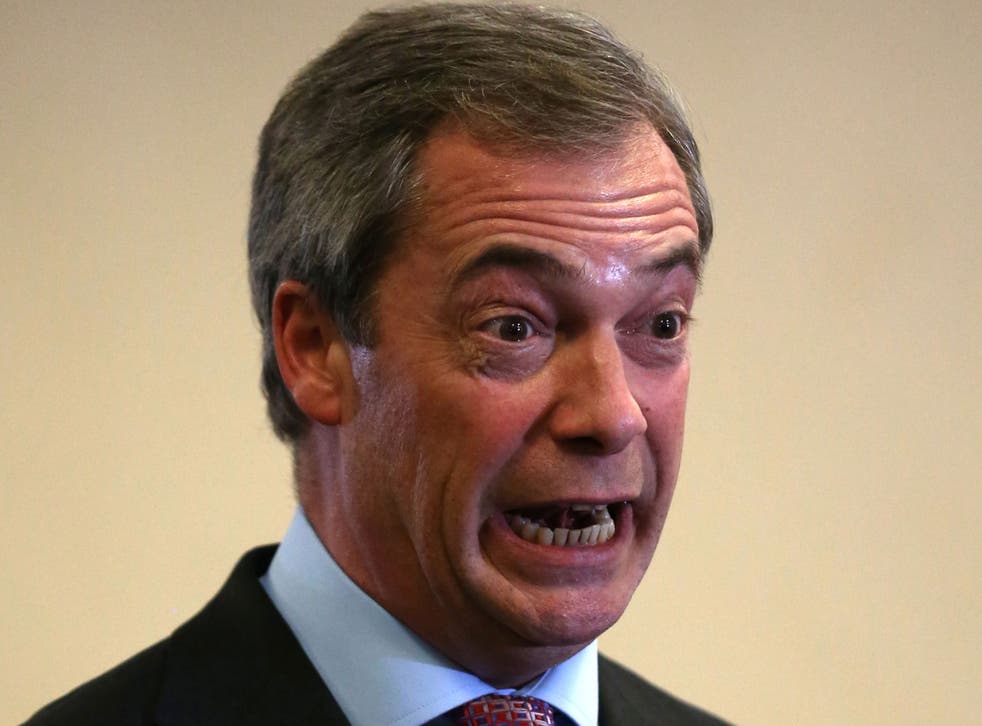 Ukip opponents are returning flyers using an address they claim is Freepost, while others have chosen to send heavy items, including bricks, in an attempt to rack up a huge postal bill for the party.
Twitter has been flooded with images of people returning flyers, leaflets, unwanted household items and, according to reports, even bricks wrapped in Ukip promotional material after a so-called 'Freepost' address was circulated on the internet.
The address being used is not registered as 'Freepost' on the party's website but was used on a leaflet for a campaign in Norwich in 2010.
The Freepost service allows a person to send mail without affixing a stamp because the recipient chooses to pay the postage fee.
The calls to send Ukip bricks and other items echoed those made in 2011 to send "a brick or a fridge" to the Nottinghamshire Liberal Democrats using their Freepost address, leading the party to announce they had changed their address to one where "unfortunately you will have to use a stamp".
The Nottingham Lib Dems complained after it received up to 300 envelopes, either full of rubbish or empty, but police said sending such items to a Freepost address was not a crime, The Nottingham Post reported.
A spokesperson for the Royal Mail declined to verify if the address being circulated online is still actually a Freepost address for the party. Ukip has not responded to requests for comment.
This morning the Ukip leader Nigel Farage announced he will not stand in the Newark by-election sparked by former Tory minister Patrick Mercer's decision to quit over a cash-for-questions scandal.
Yesterday, Mr Farage admitted he was "tempted to stand" and said winning a seat in Westminster would "completely transform the landscape" for his party.
But today he told the BBC: "I don't want to do anything that deflects from the European election campaign, so I am not going to stand in this by-election."
Register for free to continue reading
Registration is a free and easy way to support our truly independent journalism
By registering, you will also enjoy limited access to Premium articles, exclusive newsletters, commenting, and virtual events with our leading journalists
Already have an account? sign in
Join our new commenting forum
Join thought-provoking conversations, follow other Independent readers and see their replies