Ukip: From Alan Sked to Brexit and Steven Woolfe, how the party got here – a timeline
With Ukip leadership favourite Steven Woolfe in hospital following an altercation during a meeting of the party's MEPs, we look back at the party's turbulent history
Rachael Burnett
Thursday 06 October 2016 13:29 Comments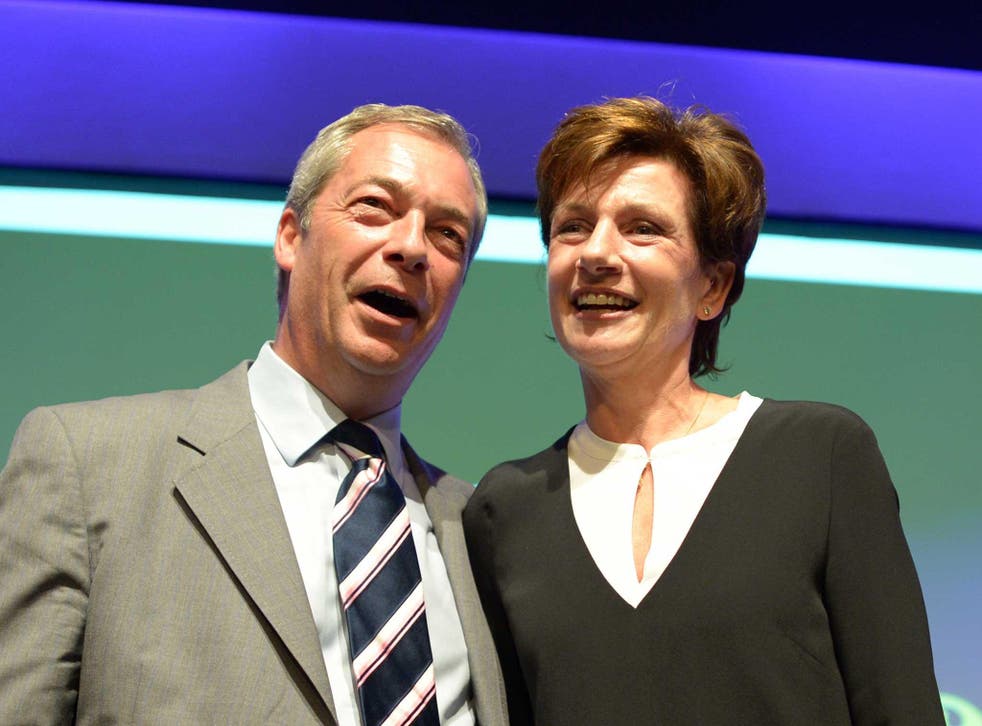 Ukip leadership favourite Steven Woolfe is apparently in a "serious" condition in hospital after an altercation at a meeting of the party's MEPs.
Here is a timeline of the party's ups and downs:
:: 1993 - Academic Alan Sked and other members of a cross-party anti-European group called the Anti-Federalist League create the United Kingdom Independence Party.
:: May 1 1997 - Ukip candidates stand in the general election but win no seats. Mr Sked resigns after the election, saying he is concerned about "racist" elements.
:: June 10 1999 - Under the leadership of millionaire businessman Michael Holmes, Ukip wins three seats in the European Parliament. The little-known Nigel Farage becomes an MEP.
:: June 10-13 2004 - Now under the leadership of Roger Knapman, Ukip comes third in European elections with 12 MEPs. Chat-show host and former Labour MP Robert Kilroy-Silk joins the party during this campaign.
:: January 25 2005 - Mr Kilroy-Silk ends a tumultuous period by quitting the party, labelling it a "joke". He establishes his own party called Veritas - Latin for truth.
:: May 5 2005 - Ukip fields 495 candidates in the general election and gains 2.3% of the vote but no seats.
:: September 12 2006 - Mr Farage is elected Ukip leader with 45% of the vote.
:: June 4 2009 - Ukip comes second in European elections with 16.5% of the vote and 13 MEPs.
:: November 26 2009 - Lord Pearson of Rannoch becomes leader, replacing Mr Farage, who stands down to challenge speaker John Bercow for his parliamentary seat.
:: May 6 2010 - Ukip fields 572 candidates in the general election. The party increases its share of the vote by 0.9% but takes no seats. In Buckingham, Mr Farage polls 17% but comes third behind Mr Bercow and John Stevens, the Buckinghamshire Campaign For Democracy candidate.
:: August 17 2010 - Lord Pearson resigns as leader.
:: November 5 2010 - Mr Farage completes his second coming as he is re-elected leader with 60.5% of the vote.
:: May 22 2014 - Ukip gains 27.49% of the vote at European elections - the highest for any British party in that election. It gains 11 MEPs, taking its total to 24.
:: August 26 2014 - Mr Farage is formally selected as the Ukip candidate to stand in the South Thanet constituency at the general election.
:: August 28 2014 - Clacton's Conservative MP Douglas Carswell, with a majority of more than 12,000, forces a by-election by defecting to Ukip and resigning from Parliament.
:: September 27 2014 - Rochester and Strood MP Mark Reckless forces a by-election by announcing his defection to Ukip.
:: October 10 2014 - Mr Farage claims Ukip is on course to hold the balance of power in the next parliament after it wins Clacton with a 12,000 majority.
:: November 20 2014 - Voters return Mr Reckless with a majority of 2,920.
:: June 23 2016 - Britain votes to leave the EU with 52% of the referendum vote, prompting Mr Farage to stand down as leader again.
:: September 16 2016 - Deputy chairman Diane James is elected to replace Mr Farage after securing 8,451 votes in a landslide victory.
:: October 4 2016 - Ms James quits as Ukip leader after just 18 days in charge, citing "personal and professional" reasons. Mr Farage insists he will not take another tilt at the job, saying he would not do it "for 10 million dollars".
:: October 6 2016 - Mr Woolfe is taken to hospital after an incident at the European Parliament building in Strasbourg.
Press Association
Register for free to continue reading
Registration is a free and easy way to support our truly independent journalism
By registering, you will also enjoy limited access to Premium articles, exclusive newsletters, commenting, and virtual events with our leading journalists
Already have an account? sign in
Join our new commenting forum
Join thought-provoking conversations, follow other Independent readers and see their replies