Ukip support surges following Maria Miller expenses scandal, poll finds
Support for Nigel Farage's party increased by four points to 15 per cent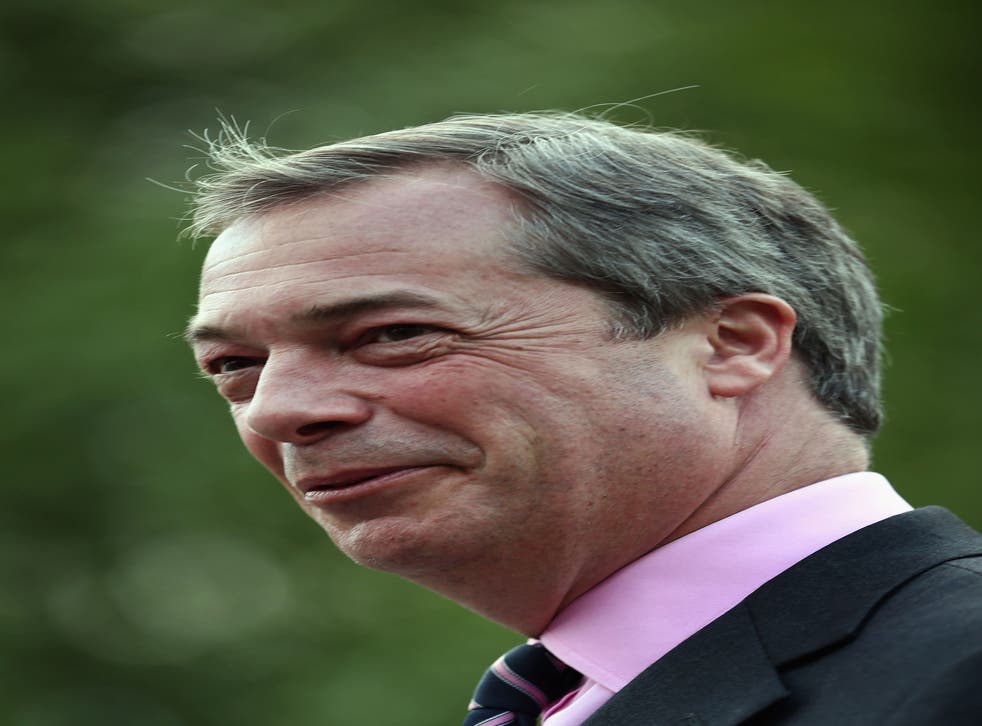 After failing to save his embattled Culture Secretary, Prime Minister David Cameron was dealt a further blow on Thursday as an exclusive poll revealed that support for Ukip hit record levels during the Maria Miller expenses scandal.
As Mr Cameron officially launched the Conservatives' European elections campaign, Ipsos MORI disclosed that backing for Nigel Farage's anti-EU party has surged to 15 per cent - its joint highest rating yet, the London Evening Standard reported.
The survey was conducted from Saturday to Monday, while Mr Cameron was backing the now resigned Mrs Miller, and for many Tories it will provide confirmation that Ukip was helped by the scandal.
The Tories are down a point since March to 31 per cent, putting them six points behind Labour, who are up two points to 37 per cent.
The Lib Dems are down 4 points to 9 per cent – but Ukip enjoyed an increase of four points, taking them to 15 per cent.
The findings indicate that Nick Clegg's decision to challenge Mr Farage to two live television debates backfired. Mr Farage's personal rating is up from 31 to 40 per cent, which is the highest of the four main leaders.
Mr Cameron maintained his lead as the most capable prime minister, beating Ed Miliband by 34 to 40 per cent.
However, the prime minister is also viewed as the most "out of touch leader", while eight in 10 people share Mr Milband's view that there is a "cost of living crisis" in Britain.
Perhaps more worrying for the Tories is the disparity between the party's overall popularity and the individual popularity of Chancellor George Osborne.
The poll showed that Osborne delivered the most popular Tory budget for a generation and has the highest satisfaction rating of any Tory Chancellor since 1980.
More than four in ten people think the Budget was good for them and nearly half say it was good for the UK. This is the best personal score for a Tory since Nigel Lawson in 1987 paved the way for Margaret Thatcher's third election victory.
Nearly half the public are satisfied with Mr Osborne as Chancellor.
Gideon Skinner, head of political research at Ipsos MORI, told the London Evening Standard: "George Osborne's Budget has gone down well with the public. But it hasn't yet had the impact they might have hoped, as its shine for the Conservatives has been rubbed off by the Maria Miller scandal and Ukip's rise."
A senior Lib-Dem minister said of the Clegg-Farage debate backfiring: "We achieved what we set out to do, which was to show we are the only party prepared to fight to defend our EU membership."
Launching the Tory Euro-elections campaign, Mr Cameron said the Tories were the only party making "real change in Europe that works for you".
"Three words sum up everything we are about in Europe: Britain's National Interest," he said.
Join our new commenting forum
Join thought-provoking conversations, follow other Independent readers and see their replies