UN migration representative criticises David Cameron for failing to recognise difference between legal and moral obligations
Peter Sutherland urged the PM and other European leaders to show greater solidarity and take in more refugees
Matt Dathan
Thursday 24 September 2015 07:53 Comments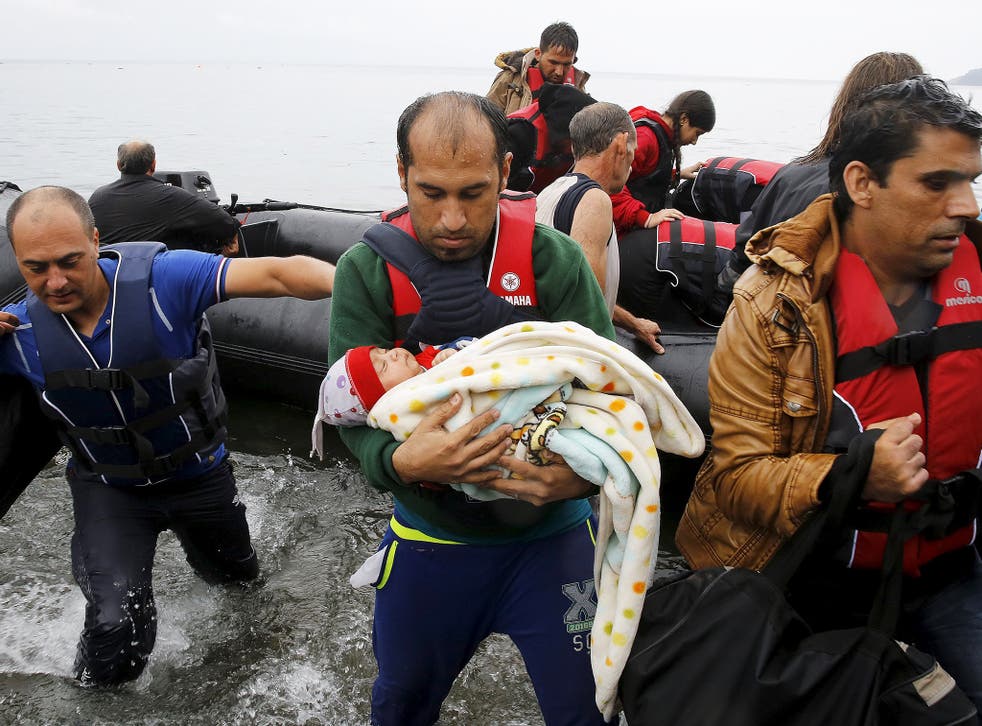 David Cameron has been criticised for failing to recognise the difference between legal and moral obligations in response to the refugee crisis.
Peter Sutherland, the United Nations' Special Representative for International Migration, said the UK's right to opt out of the EU's mandatory quota to relocate Syrian refugees was not in doubt but said countries had a duty to respond to the humanitarian crisis regardless.
Speaking to The Independent, Mr Sutherland praised the "commendable" response from the British people and their offer of help, after a poll revealed in three UK adults had got involved in some capacity with the outpouring of public support for refugees in the past month.
But he called on the Mr Cameron and other EU leaders to acknowledge public opinion to show greater solidarity and to take in its "fair share" of refugees.
Last night EU governments forced through a deal to share 120,000 refugees across the continent but Britain has opted out of justice and home affairs issues so legally does not have to participate in the scheme.
It means the UK will not be forced to take in a mandatory number of refugees assigned by the EU, unlike other nations who opposed the move, such as Hungary Czech Republic, Romania and Slovakia, will have to take part because.
Mr Sutherland said: "With regard to the vote that took place yesterday in Brussels, the point needs to be made that for those who declined a quota in principle and for those who are not subject to the law on this issue because they have opted out, the issue is one of dealing with a humanitarian crisis, not relying on legalisms.
"It is also a question of solidarity when there are huge disparities in the numbers being taken by different states in the European Union. Common policies are absolutely needed in the EU."
Tonight Mr Cameron travels to Brussels for a crucial emergency summit of EU leaders, where he will come under pressure to explain why the UK has only pledged to take in just 20,000 refugees from Syrian camps over the next five years and none from those already in Europe.
New research provided to The Independent by the Charities Aid Foundation found that one in 14 people - the equivalent of almost two million UK households - said they would be prepared to offer a room or space in their home to a refugee.
Charities, politicians and volunteers said today that the public response to the refugee crisis had been "incredible", and joined our call for the Government to go much further and match the efforts of its people.
The refugee crisis - in pictures

Show all 70
Register for free to continue reading
Registration is a free and easy way to support our truly independent journalism
By registering, you will also enjoy limited access to Premium articles, exclusive newsletters, commenting, and virtual events with our leading journalists
Already have an account? sign in
Join our new commenting forum
Join thought-provoking conversations, follow other Independent readers and see their replies