UK chair of scandal-hit UN agency says 'no appetite' to pursue sexual harassment claims
Exclusive: Leading international women's rights campaigner Paula Donovan told The Independent the comment was made to her in a phone call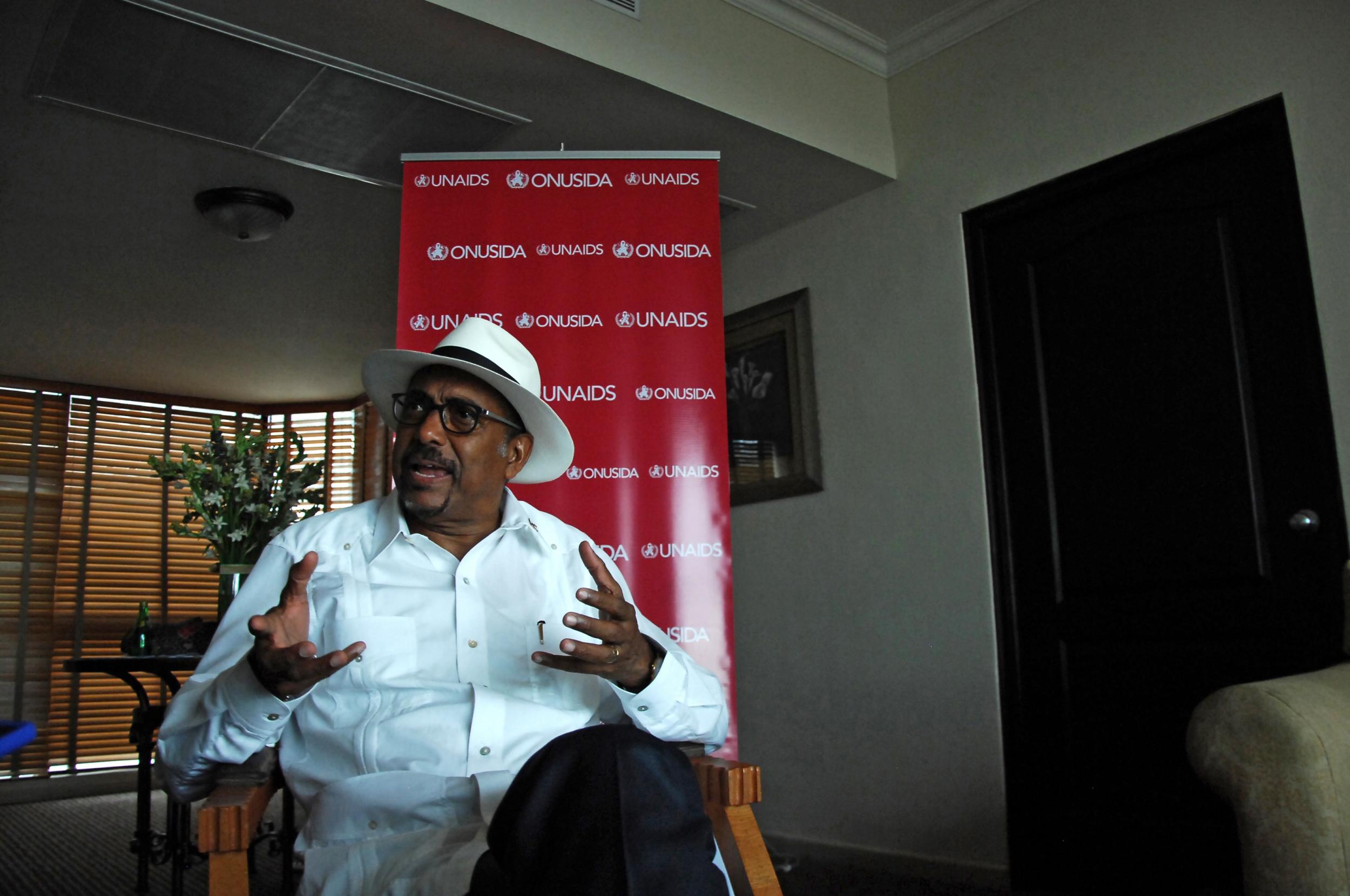 The British official chairing the board of a scandal-hit UN agency has said its leaders have "no appetite" for pursuing action over specific sexual harassment allegations.
The Independent can reveal the comment was allegedly made by the top civil servant chairing the UNAIDS coordinating board, in a phone call with a leading international women's rights campaigner.
Danny Graymore has not denied saying the words, though sources close to the Whitehall official have insisted his comments have been taken out of context.
But international sexual exploitation expert Paula Donovan, who spoke with Mr Graymore, said it showed alleged victims of the UNAIDS scandal are still far from achieving accountability and justice.
The development throws new light on the deepening scandal, which has seen a female ex-staffer accuse the UN agency's former deputy chief of a sexual assault, and its director of attempting a coverup – allegations denied by both men.
In a revealing interview with The Independent today, Ms Donovan casts doubt on whether a new internal probe into the allegations at the agency responsible for fighting HIV infection has any chance of success, claiming the UN now has "so many conflicts of interest, that justice is simply impossible to achieve".
World news in pictures
Show all 50
The UNAIDS scandal exploded in 2016, when Martina Brostrom claimed that a year earlier she was sexually assaulted in Bangkok by the body's former deputy executive director Luiz Loures, and that his boss, Michel Sidibe, later tried to bribe her with a promotion to drop the allegation.
Both men denied the claims and Mr Loures was later cleared of any wrongdoing by an internal investigation.
More women made claims, so far unsubstantiated, in February of this year. Mr Loures then stood down in March, adding that the decision had no connection to the allegations against him.
The scandal has coincided with the UK taking up the rotating chairmanship of the UNAIDS board, with Mr Graymore from the Department for International Development (DFID) taking the lead.
On his watch, the board has established an "independent expert panel on prevention of and response to harassment", to review policies and procedures in the light of the scandal and see what needs to change to prevent future abuse.
But campaigners have said it falls short of the response needed, including Ms Donovan who told The Independent it was a "cop out".
She called on Penny Mordaunt, the international development secretary, to "grill" the UNAIDS board as to why it was not going further and publically pushing for a direct and truly independent probe into Ms Brostrom's claims.
Ms Donovan said: "We need to know why the board decided that when this awful case hit the headlines, with the UN and its agencies in such disrepute, why did they decide that they were going to strike an independent expert panel which will assiduously and determinably according to its own job description, avoid looking at individual cases, and would only review policies and procedures to find gaps.
"How is accountability ever going to come about when you have what Danny Graymore described to me as 'no appetite' for looking at individual misconduct and individual abuse of power?
"He said it to me in a phone call. He said that the member states, and the programme coordinating board, the governance body of UNAIDS has 'no appetite' for looking at individual cases and investigating these allegations of misconduct and abuse of authority, sexual abuse and so forth, that have been levelled against individuals like Luiz Loures and Michel Sidibe."
The campaigner, who will give evidence to the International Development Committee in parliament on Tuesday, added: "It is just a cop out as far as I'm concerned."
A spokesman from DFID did not deny Mr Graymore had spoken with Ms Donovan or said the words, but chose not to respond directly to her comments.
He said instead: "An independent expert panel will be appointed to carry out a review into UNAIDS. We will expect them to look at all the allegations raised and to make recommendations for what needs to change.
"We have been very clear that [DFID] will not work with any organisation that does not live up to the high standards on safeguarding and protection that we require."
The Independent understands that Mr Graymore believes his comments have been taken out of context, and that he was trying to make the point that the panel does not have the power to name and shame or punish individuals.
One Whitehall insider said: "Danny doesn't accept Paula's interpretation of their conversation, which makes it sound like he is indifferent or complacent."
Meanwhile, a spokeswoman from UNAIDS said the agency is "committed to ensuring a safe and enabling working environment for all its staff", and highlighted the panel's aims.
But news of Mr Graymore's alleged comment will do little to dampen anger around the case, which saw Ms Brostrom appear at a London press conference on Thursday demanding the UK use its chairmanship to push for Mr Sidibe's removal from office.
Under pressure, the UN announced in April it would reopen the probe into Ms Brostrom's allegations, but critics who say the initial investigation that cleared Mr Loures was flawed, point out that the new one will still be run by UN officials, albeit ones from outside of UNAIDS.
Ms Donovan said: "The UN is so conflicted, has so many conflicts of interest that justice is simply impossible to achieve.
"It is simply not possible for the UN to play the neutral roles that are required for justice and accountability to be made available to people."
She is codirector of AIDS-Free World and its Code Blue Campaign to end impunity for sexual exploitation and abuse by UN peacekeepers, and has also over three decades explored claims of abuse at its offices across the world, including in New York.
Ms Donovan went on: "Sexual abuse is a problem that is pervasive throughout the system. It is a culture that goes from top to bottom, from side to side.
"One of the things that exacerbates this culture and allows it to fester and grow, is that accountability is almost prohibited. It is certainly really difficult to achieve, because of UN immunity."
Her campaign says the answer is an independent, impartial "special court mechanism" to scrutinise UN work across the world, but operate completely outside of its control.
Ms Donovan added: "Now [immunity] is being used as a cover by a UN that just doesn't want any stain on its reputation.
"They want to continue with business as usual … It means no one can even scrutinise whether their investigations are thorough or fair or even conducted at all.
"So all of the accusations against the UN, they can say 'we looked into it and there was no problem' or 'it was not substantiated'. This has been going on such a long time, that it is basically conventional wisdom, that if you work for the UN, you get a free pass."
The Independent contacted the United Nations in New York for a response.
Join our commenting forum
Join thought-provoking conversations, follow other Independent readers and see their replies