Union being held together with 'sticky tape and plasters', says Welsh First Minister Carwyn Jones
'I believe a future system should have the underpinnings of the Union – of fairness and redistribution – at its core'
Chris Green
Friday 05 June 2015 08:21 Comments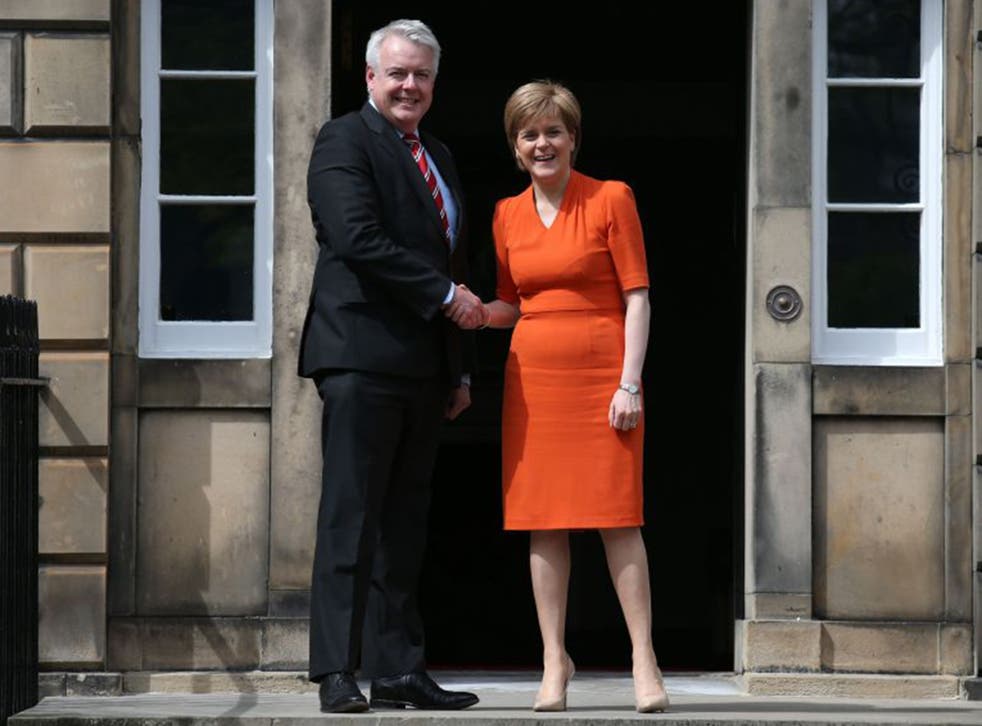 The Union is being held together with "sticky tape and plasters" and Scotland may decide to leave if David Cameron does not radically change his approach to devolution, the Welsh First Minister will warn.
A second referendum may result in a Yes vote for independence unless Scots are presented with a "clearer vision" of what remaining part of the United Kingdom can offer them, Carwyn Jones will say.
In a speech at the British Academy in London, the Welsh Labour leader will call for the Barnett formula to be scrapped and replaced with a modern funding arrangement based on the specific needs of each part of the country.
"I believe a future system should have the underpinnings of the Union – of fairness and redistribution – at its core," he will say. "This means having an independent needs assessment to align resources to needs that ensure equity across the Union."
Under his proposal, which he described as "fair federalism", each part of the country would keep the money raised from local taxes but share out a UK-wide fund to finance public services based on a new, nationwide needs assessment.
The Barnett formula, which dictates the level of public spending in Scotland, Wales and Northern Ireland, was drawn up in the late 1970s and is no longer "fit for purpose" in a changed UK, Mr Jones told i ahead of his speech.
"One of the great strengths of the UK is its ability to channel resources to where those resources are needed," he added. "You can only do that with a needs assessment that's up to date. Barnett isn't – and it's time that Barnett is replaced by something more modern.
"It's common in other countries for this to happen – a mixture of central funding and local taxation. That's the kind of model we need to look at adopting to various different extents in various parts of the UK."
In his speech Mr Jones will also criticise Mr Cameron's shifting response to Scottish demands for further powers in the wake of the independence referendum. "We have the Prime Minister considering new proposals from the Scottish Government as he rummages around for more sticky tape and plasters to hold the Union together," he will say.
Warning that the future of the UK is in danger, he will conclude: "I cannot be so sure that the Union will survive. There may come a time when Scots will again be asked what future they see for their country. And they may not be persuaded to stay with us without a clearer vision than they had in 2014 of what the UK can offer them in the future."
Register for free to continue reading
Registration is a free and easy way to support our truly independent journalism
By registering, you will also enjoy limited access to Premium articles, exclusive newsletters, commenting, and virtual events with our leading journalists
Already have an account? sign in
Join our new commenting forum
Join thought-provoking conversations, follow other Independent readers and see their replies