Union flag must fly on all UK state buildings, ministers say – and planning permission now needed for EU flag
Union flag 'unites us as a nation' says Oliver Dowden – but policy mocked by SNP as 'inspired by an episode of The Thick of It'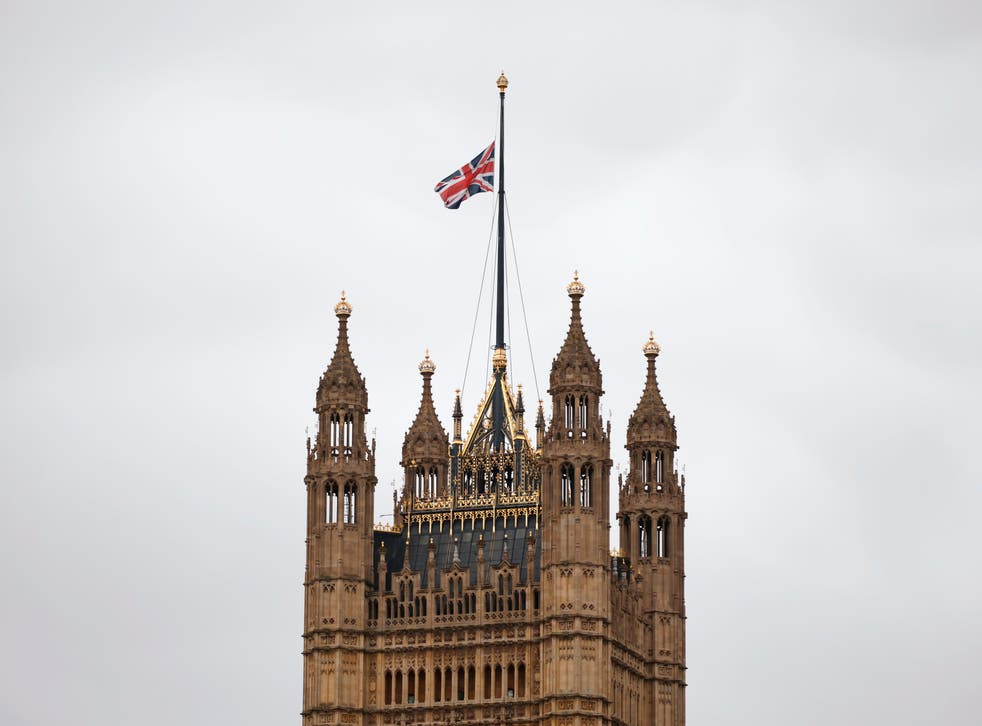 Ministers have ordered the union flag to be flown every day on all UK government buildings in Britain under new guidance that also states planning permission will be needed to fly an EU flag.
Currently, union flags are only required to be flown on designated days, but new guidance will ask for it to be flown all the time as a "proud reminder of our history and the ties that bind us".
The government has also "cut red tape" to allow "dual flagging" – where two flags can be flown on one pole. Where organisations have two flag poles, they can fly the union flag alongside another flag.
The Department for Digital, Culture, Media and Sport said "deemed consent" would now exist for NHS flags to be flown alongside the union flag.
Read more:
However, planning regulations introduced in England in 2007 to allow the EU flag to be flown on public buildings without planning permission will be removed following Brexit.
The culture secretary, Oliver Dowden, said: "The union flag unites us as a nation and people rightly expect it to be flown above UK government buildings.
"This guidance will ensure that happens every day, unless another flag is being flown, as a proud reminder of our history and the ties that bind us."
Local government secretary Robert Jenrick has written to all councils in England to encourage them to fly union flags on their buildings.
He said: "Our nation's flag is a symbol of liberty, unity and freedom that creates a shared sense of civic pride.
"People rightly expect to see the union flag flying high on civic and government buildings up and down the country, as a sign of our local and national identity.
"That's why I am calling on all local councils to fly the union flag on their buildings – and today's guidance will enable them to do that."
However, UK secretary of state for Wales, Simon Hart, said he did not think the union flag should ever be used for "political purposes".
"I think that would be a strange thing to do, [to] sort of try and make a political point out of it," he said.
He added: "I've never thought of flags being part of political weaponry, I don't think they should be. My view about the union is it isn't a political party, and we shouldn't politicise the union."
SNP MP Mhairi Black wondered if the idea had been "inspired by Tory ministers watching an episode of The Thick of It, rather than a serious government".
"If the Tories think an overload of union jacks on buildings is the answer to promote the strength of the union, then it shows how thin the case for the union is," she said.
"While the Tories obsess about flags and symbols – because they have nothing positive to say and no credible policies – the SNP Scottish government will continue to focus on bringing the country safely through the pandemic."
The union flag dates back to 1606 when King James VI of Scotland became King James I of England and it was decided that the union of the two countries should be represented symbolically by a new flag.
In 1801, following the Act of Union of Ireland, the Cross of St Patrick was included on the design, creating the flag as we know it today.
Additional reporting by agencies
Join our new commenting forum
Join thought-provoking conversations, follow other Independent readers and see their replies