Unite? Labour in crisis as union chief Len McCluskey turns on Ed Miliband and MP Tom Watson resigns
Labour's biggest donor and Unite leader accuses party leader of a 'smear' and a 'stitch up' as Tom Watson resigns from Shadow Cabinet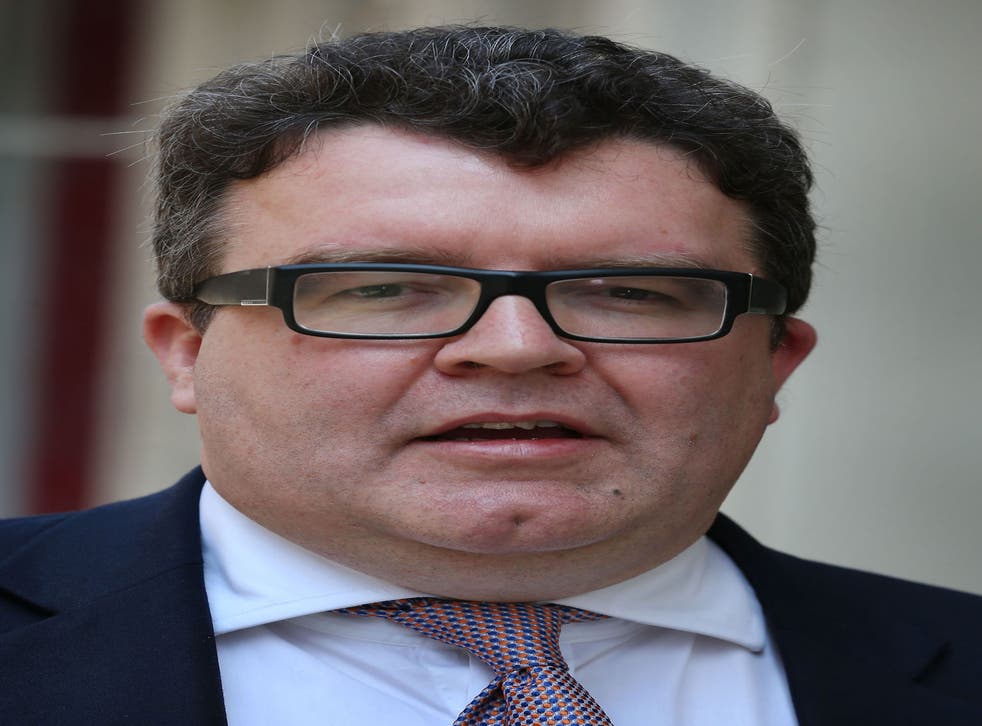 Labour was at war with its biggest donor after Len McCluskey, the leader of Unite, accused Ed Miliband of a "smear" and "a stitch-up" in a bitter dispute over the union's influence inside the party.
Mr Miliband was engulfed in his biggest crisis since becoming Labour leader as Tom Watson resigned from his post in charge of the party's 2015 general election campaign. He had been criticised by some senior Labour colleagues amid controversy over Unite's attempts to install Karie Murphy, the manager of his Commons office, as the party's candidate in Falkirk, Scotland, at the election.
Ms Murphy and Stephen Deans, chairman of Falkirk Labour Party, were suspended from the party as Labour rushed out the results of its internal inquiry into allegations that Unite recruited up to 100 party members in the hope of securing Ms Murphy's nomination.
This prompted a furious response from Mr McCluskey, who declared he had lost faith in the Labour leadership and demanded an independent investigation into the affair. The head of Britain's biggest union, which has donated £8.4m to the party since Mr Miliband became leader in 2010, declared: "The mishandling of this investigation has been a disgrace. I, however, am obliged to uphold the integrity of Unite, and I can no longer do so on the basis of going along with the activities of a Labour Party administration in which I can place no trust." He claimed there had been an attempt to "smear" Unite, which was the victim of "a stitch-up." Although there was no explicit threat to withdraw or cut Unite's financial backing to the party, that could follow if the union is denied a second inquiry.
A simmering row in Falkirk has now exploded into a huge test of Mr Miliband's leadership. Jubilant Conservatives seized on the turmoil as further evidence that he is "weak" and unfit to run the country if he cannot control his own party. It comes at a bad time for Mr Miliband, who until now has united the party after beating his older brother David in the leadership contest three years ago. Labour's opinion poll lead has narrowed in the past two months amid Tory attacks on the party's stance on the economy, welfare and Europe.
Mr Watson's resignation letter revealed that he had offered to resign on Tuesday but that the Labour leader had asked him to reconsider. The following day, Mr Miliband was taunted by David Cameron at Prime Minister's Questions for not standing up to Unite. Mr Miliband phoned Mr Watson at lunchtime and this time they agreed the controversy was so damaging for the party that the West Bromwich East MP should quit the Shadow Cabinet and his post as deputy party chairman. Although some shadow ministers had privately urged Mr Miliband to sack him, Labour aides insisted he was not pushed and that it was a joint decision.
Mr Watson, a tough, effective campaigner who was a close ally of Gordon Brown during his battles with Tony Blair, said: "I've thought about it and still feel it is better for you and the future unity of the party that I go now," Mr Watson said. "Yet it's not the unattributed Shadow Cabinet briefings around the mess in Falkirk that has convinced me that the arrangement has run its course (though they don't help)."
Labour does not intend to publish the inquiry report by Iain McNicholl, its general secretary, as Mr Watson wishes. It is understood he is not criticised directly in it.
Mr Miliband told Mr Watson in a letter: "I do believe that it does now make sense for you and for the party for you to step down."
A senior Labour source said Mr McCluskey would "obviously have to take some responsibility" for what had been done by his union. He insisted that there was no evidence to suggest membership irregularities in other constituencies, saying: "There was a problem with a specific constituency and a specific union in that constituency - I think we have resolved that."
Labour announced it is ending immediately the practice, introduced under Mr Blair, under which unions can pay the first-year subscriptions of members they recruit to the party. Labour said: "Due to the results of Unite in Falkirk it has become open to abuse but also open to attacks from our opponents that damage Labour." On the suspension and banning from party office of Ms Murphy and Mr Deans, Labour said: "There have been allegations that they may have been involved in a breach of Labour Party rules. These relate to allegations concerning potential abuse of membership rules."
Grant Shapps, the Tory chairman, said: "This is a clear vote of no confidence in Ed Miliband's weak leadership from the man he brought in to run his campaign. But this still doesn't change the fact that Len McCluskey's Unite union is taking over the Labour Party.Ed Miliband is not in control of his Party. He's too weak to stand up to Len McCluskey, too weak to stand up for hardworking people and too weak to run the country."
Register for free to continue reading
Registration is a free and easy way to support our truly independent journalism
By registering, you will also enjoy limited access to Premium articles, exclusive newsletters, commenting, and virtual events with our leading journalists
Already have an account? sign in
Register for free to continue reading
Registration is a free and easy way to support our truly independent journalism
By registering, you will also enjoy limited access to Premium articles, exclusive newsletters, commenting, and virtual events with our leading journalists
Already have an account? sign in
Join our new commenting forum
Join thought-provoking conversations, follow other Independent readers and see their replies