Boris Johnson will be 'pushing up poverty' if he cuts universal credit top-up, report warns
MPs vote today on plan to cut £20 a week from universal credit payments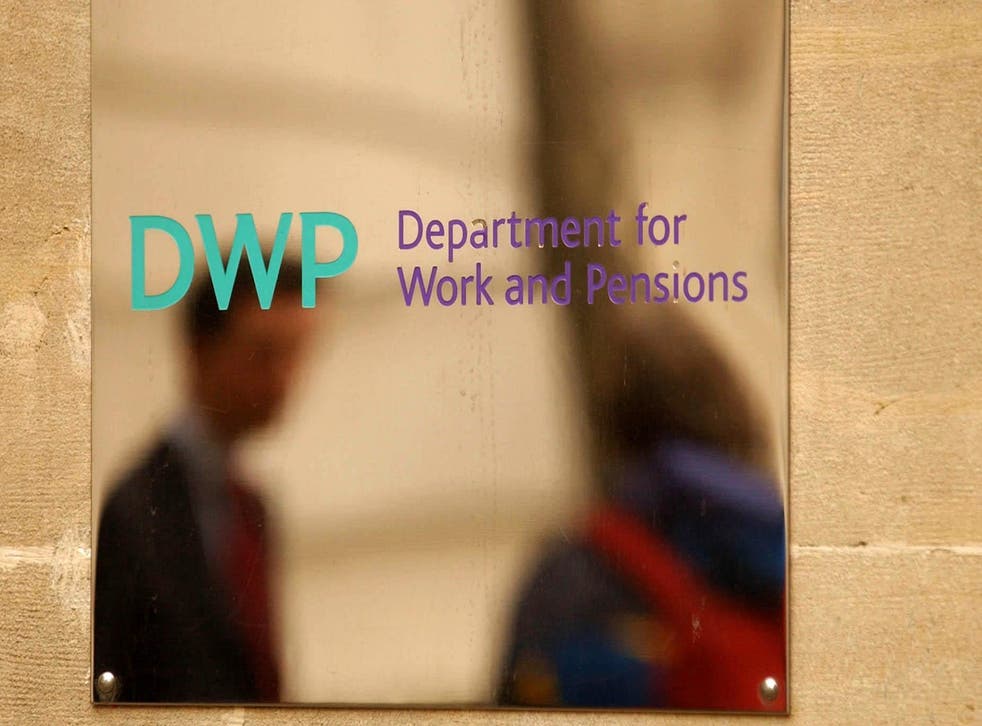 Boris Johnson will be pushing Britain's poorest households further into poverty if he proceeds with a planned cut in universal credit for 6 million families, an influential think thank has warned.
Millions of people face the sharpest drop in living standards in a generation in 2021, the Resolution Foundation said.
Tumbling incomes will be driven by the loss of hundreds of thousands of jobs as Rishi Sunak's furlough scheme ends, along with the planned removal in April of a £20-a-week uplift to universal credit and working tax credit introduced last year to help disadvantaged households cope with the Covid crisis.
While the economy is expected to bounce back as vaccinations free the nation from lockdown, the think tank warned this will not feed through into Britons' wallets and purses, with incomes falling 0.4 per cent for the typical household and as much as 10 per cent for the poorest in the biggest year-on-year rise in poverty since the 1980s.
The report was published ahead of a House of Commons vote called by Labour to retain the uplift – worth £1,040 a year to 6 million families.
The Resolution Foundation said the decision on whether to keep the benefit boost "will help define whether this is to be a parliament of 'levelling up' living standards, or pushing up poverty".
Prime Minister Boris Johnson has been accused of "running scared" after telling his MPs to abstain in the non-binding vote, in a bid to avoid the humiliation of defeat at the hands of rebel backbenchers who have urged him to keep the payment.
Labour leader Sir Keir Starmer called on the PM to "change course and give families certainty today that their incomes will be protected".
Meanwhile, health unions urged Mr Johnson to speed up the pay review process for NHS staff to ensure they do not have to wait until as late as July to get a promised rise.
And a survey by the RSA found that an "economic security trap" had seen 10 per cent of the UK's 3.5 million insecure workers go back to work within 10 days of a positive coronavirus test because they could not afford to stay away.
The Resolution Foundation's senior economist Karl Handscomb said that today's report reveals that the real leaving standards hit from Covid-19 is yet to arrive.
Unprecedented government support, including the £6bn benefits uplift and £63bn in furlough payments, largely protected family incomes from the biggest economic contraction in over 300 years in 2020, with overall household incomes actually growing by 0.1 per cent, he said.
But he added: "The living standards outlook for 2021 looks bleak at present – but the government can directly improve it.
"Deciding if the £20-a-week uplift to universal credit should be extended will determine whether millions of households are able to enjoy any sort of living standards recovery next year. And looking further ahead, the decision on whether to keep the UC boost will help define whether this is to be a parliament of 'levelling up' living standards, or pushing up poverty."
The foundation's annual Living Standards Outlook warned that the collapse in incomes for those at the bottom of the scale is set to be "significantly larger" than experienced in the wake of the financial crash of 2008 unless Mr Sunak changes course, with losses averaging more than 4 per cent among the poorest fifth of non-pensioner households and reaching 10 per cent for the worst-off.
Removing the UC uplift will return the basic level of unemployment benefit to its lowest real-terms value since the early 1990s. And it will mean incomes among the poorest 10 per cent have not increased at all since the early 2000s, after inflation is taken into account.
A further 1.2 million people, including 400,000 children, will fall into relative poverty, while levels of absolute poverty will rise in a way they did not even in the hard times of the 1980s, according to the think tank's analysis.
A "triple hit" of the financial crisis, Brexit and Covid-19 will mean that, by the time of the next election in 2024, real income growth in the UK will have risen by just 8 per cent over 15 years, around five times less than the 38 per cent recorded during the previous 15 years.
Withdrawal of the UC uplift will drive up relative poverty from its current 21 per cent to 23 per cent by the time of the election, forcing a further 730,000 children below the breadline and bringing relative poverty to its highest level since 2000, the report found.
Real average earnings would not return to their pre-financial crash level until 2026-27.
Labour's Jonathan Reynolds urged work and pensions secretary Therese Coffey to cancel the UC cut.
In a letter to Ms Coffey, the shadow work and pensions secretary said: "The prime minister could reassure millions of people today that their incomes are secure. For the government to abstain on whether people can afford to pay their bills would force unnecessary uncertainty on already struggling families."
Offering support for the government to change course, he added: "On behalf of the Labour party I offer you our support if you chose to put aside party politics and work with us to support families through the pandemic."
Ms Coffey reportedly met with the chancellor on Friday to discuss growing Conservative disquiet over the planned cut, with speculation mounting over a possible U-turn in the March Budget.
But Mr Johnson made clear his intention to ignore the outcome of Monday's vote, accusing Sir Keir in a WhatsApp message to Tory MPs of "playing politics" by tabling "vacuous" opposition day motions to preserve the £20-a-week payment and guarantee free school meals over the February half-term.
And Ms Coffey highlighted Labour's plans to abolish UC altogether and replace it with a different system.
"Jonathan Reynolds backed Keir Starmer's widely criticised plans to scrap universal credit – which would leave millions of people with an uncertain future," she said.
"This Conservative government has consistently stepped up to support low income families and the most vulnerable in society throughout this pandemic and will continue to do so."
Register for free to continue reading
Registration is a free and easy way to support our truly independent journalism
By registering, you will also enjoy limited access to Premium articles, exclusive newsletters, commenting, and virtual events with our leading journalists
Already have an account? sign in
Register for free to continue reading
Registration is a free and easy way to support our truly independent journalism
By registering, you will also enjoy limited access to Premium articles, exclusive newsletters, commenting, and virtual events with our leading journalists
Already have an account? sign in
Join our new commenting forum
Join thought-provoking conversations, follow other Independent readers and see their replies