Universal credit boss wins 'project management' award despite evidence that claimants are plunged into hardship
Neil Couling has also tweeted pictures of cakes to celebrate the new benefit - which many people blame for forcing them onto the breadline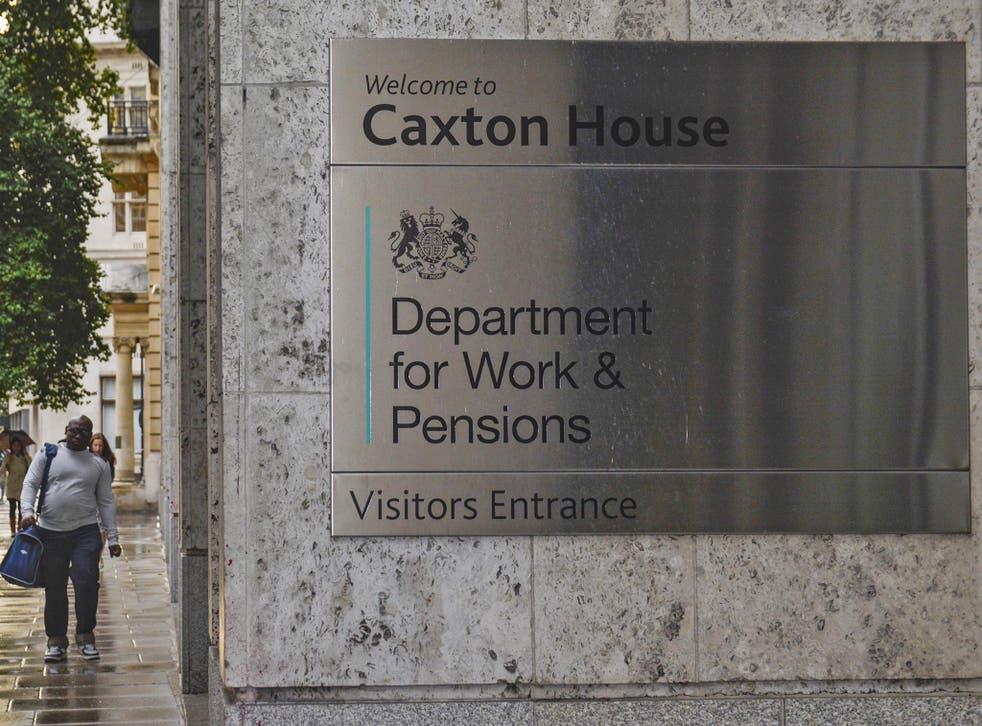 Critics of the troubled universal credit shake-up have reacted with disbelief after its boss won a "project management" award.
Neil Couling, the Department for Work and Pensions official in charge of the programme, was hailed for "a significant contribution to the art and science of project management".
He described it as an "absolute honour to receive this reward on behalf of all the dedicated public servants working hard to make universal credit a success".
But Frank Field, the Labour chairman of the Commons Work and Pensions Committee, said: "The world has gone mad and a unicorn will shortly distribute Easter eggs to the entire country. It's preposterous."
The gong comes amid mounting pressure on the Government to rethink the new benefit, blamed for sending claimants to food banks and putting them at risk of eviction.
Cuts to the "work allowance" – the amount of earnings kept before claimants' lose benefits –has swiped more than £1,200 a year from many families, critics have protested.
Theresa May has been told to close a loophole that allowed a lettings agency to issue pre-emptive eviction notices to tenants ahead of the extension of universal credit – because of expected rent arrears.
Meanwhile, food bank organisers say they have ordered an extra 2,000 tonnes of Christmas food, to prepare for more people going hungry after moving onto the benefit.
The Independent revealed how the Government is refusing to investigate evidence of a 30 per cent leap in the number of claimants seeking emergency food aid in areas already reached by universal credit.
And MPs voted unanimously to slash the wait for a first payment from six weeks to four – possibly forcing Philip Hammond, the Chancellor, into a Budget day climbdown.
Debbie Abrahams, Labour's Shadow Work and Pension Secretary, condemned Mr Couling's acceptance of the award as an act of "shocking hubris".
"His programme is still pushing families deeper into debt, arrears and even evictions," she said.
"Evidence published only this week shows that nearly 70,000 households will have no support over Christmas due to this Government's punitive roll out. 41,000 children will have to go without."
"Labour has been calling for the Government to pause and fix universal credit for months. The man in charge should stop patting himself on the back and get to work."
Mr Couling, the director general for the universal credit programme, won the award at this week's Association for Project Management awards, the Spectator magazine reported.
In response, he tweeted: "Absolute honour to receive this reward on behalf of all the dedicated public servants working hard to make #UniversalCredit a success across the country #DWProud"
Mr Couling was already under fire for tweeting pictures of cakes to celebrate the scheme, despite it forcing many claimants onto the breadline.
Universal credit replaces six existing benefits with a single payment, a change aimed at making the process simpler while "making work pay', the Prime Minister has argued.
Join our new commenting forum
Join thought-provoking conversations, follow other Independent readers and see their replies