Universal Credit to 'leave single working parents £1,000 worse off'
Think-tank warns Government's welfare reforms could give working single parents less of an incentive to stay in work
Charlie Cooper
Whitehall Correspondent
Wednesday 03 February 2016 01:15 Comments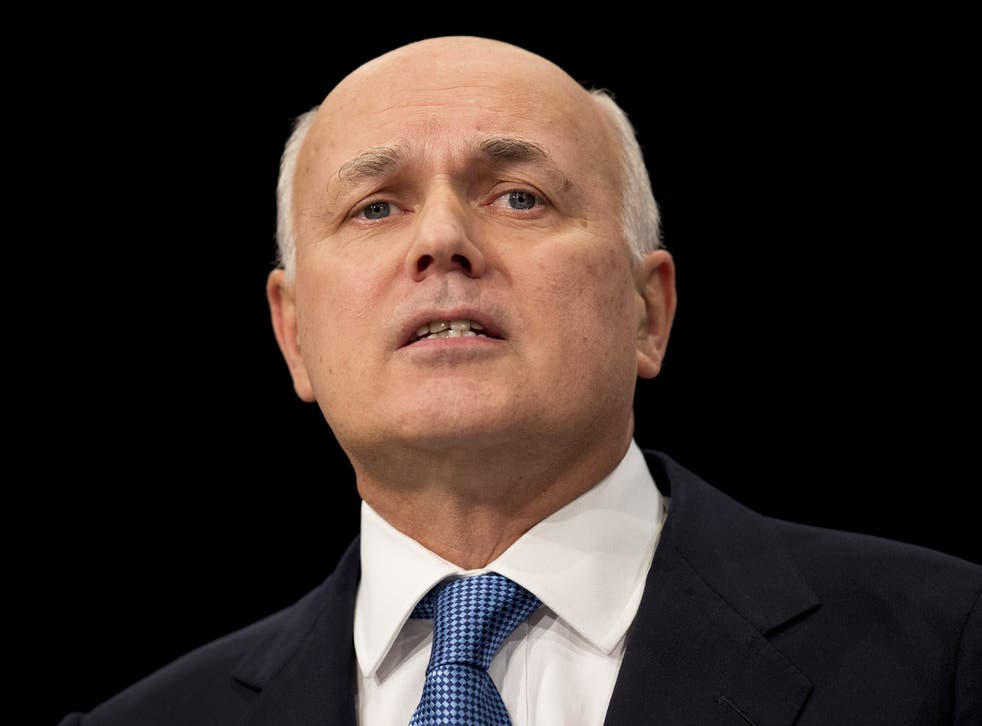 Single working parents could be left £1,000 a year worse off on average and will have less of an incentive to stay in work under the Government's welfare reforms, according to a new analysis.
The respected Institute for Fiscal Studies think-tank said the national rollout of Universal Credit will see working single parents keeping eight per cent less of their earnings.
Reforms to the benefit system spearheaded by Work and Pensions Secretary Iain Duncan Smith are aimed at cutting the welfare bill by moving people off benefits and into work.
But while the IFS's analysis found that the plans, which will see several different benefits replaced with one single payment called Universal Credit, would remove some of the most "extreme disincentives" to work, cuts set out by George Osborne last year meant that in some cases, including for single parents, the reverse would be true.
In total, 2.1 million working households will lose on average £1,600 in benefits under the plan, while another 1.8 million households will gain an average of £1,500, the IFS said. Introducing the scheme will cut the annual benefits bill by £2.7bn.
Universal Credit explained
In the long-run, the IFS said universal credit would cut benefits for working families and, on average, only slightly strengthen the incentive to work. The new system is currently being phased in nationally.
Labour's, Shadow Work and Pensions Secretary Owen Smith said the IFS report left the Government's welfare goals "in tatters" but the Department for Work and Pensions welcomed the report's finding that universal credit would "make work pay" while cutting welfare spending.
"Universal Credit is transforming lives across the country, with claimants moving into work significantly faster and earning more than under the old system," a Department for Work and Pensions spokesman said. "Universal Credit is on schedule and will be in all Jobcentres by spring. Once fully rolled out it will generate £6.7bn in economic benefit every year."
However, Mr Smith said the Conservatives should use next month's Budget to reverse cuts to universal credit.
"Everyone can now see that successive cuts to Universal Credit have destroyed many of the work incentives that were supposed to be the very reason for the scheme, hitting single parents particularly hard," he said.
Register for free to continue reading
Registration is a free and easy way to support our truly independent journalism
By registering, you will also enjoy limited access to Premium articles, exclusive newsletters, commenting, and virtual events with our leading journalists
Already have an account? sign in
Join our new commenting forum
Join thought-provoking conversations, follow other Independent readers and see their replies