Universal Credit delays leave claimants to 'drop off a cliff' in rent arrears, hear MPs
It comes after Citizens Advice warned the accelerated roll-out of the new regime was a 'disaster waiting to happen'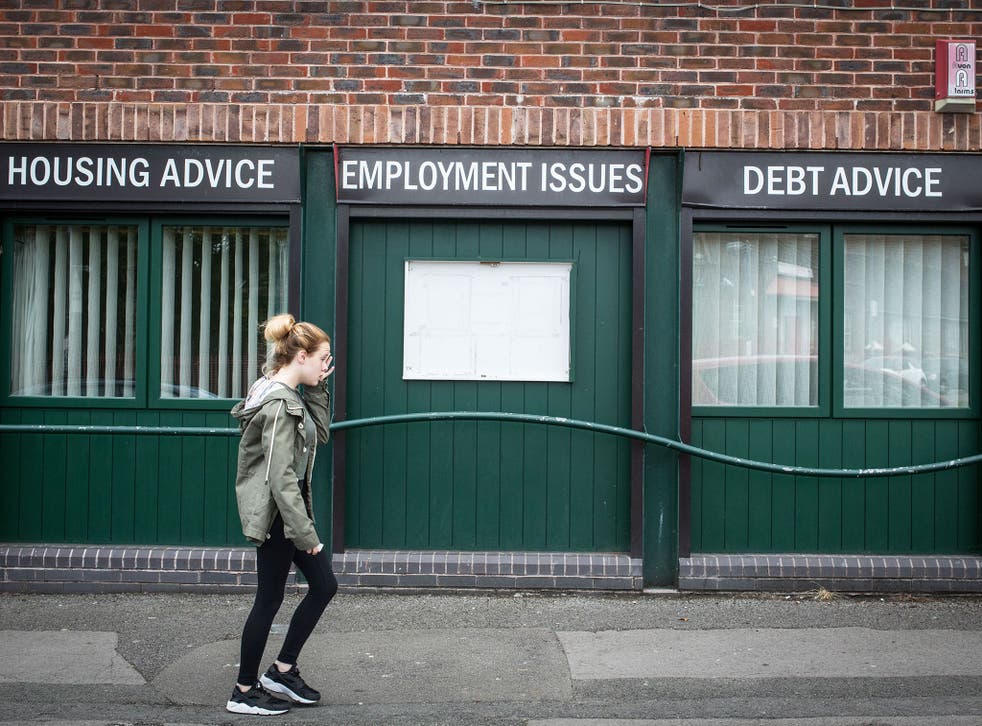 Claimants "drop off a cliff" and "remain in freefall" in rent arrears due to delays in receiving payments under the new Universal Credit regime, MPs have heard.
It comes as the Government plans to accelerate the delayed roll-out of Universal Credit – devised by the former welfare chief Iain Duncan Smith – to 50 new areas in the autumn despite warnings that it is a "disaster waiting to happen".
Speaking to MPs on the Commons Work and Pensions Select Committee in Westminster, council leaders, food banks and charities from across the country raised concerns about the system which intends to merge six existing benefits into one single monthly payment from claimants.
One councillor from the London council of Southwark – where Universal Credit is already up and running – said an additional £1.3m of rent arrears was attributable to the new regime since its introduction by the council two years ago.
Southwark Councillor Fiona Colley told the committee, chaired by the former Labour minister Frank Field, that the roll-out had a range of impacts on the council and its residents due to typical 12-13 weeks to administer the first payment.
"The most significant for us that I want to tell you about is how it has impacted rent arrears and on payment of rent," she said. "That has very much dominated our experience.
"What we are particularly concerned about is the speed at which rent arrears are increasing after people claim Universal Credit. We see them drop off a cliff once the claim goes in and remain in free-fall for about three months thereafter until people start getting into payment."
Pressed on whether the system had got any better in the two years the council had been administering Universal Credit, she replied: "I don't think so."
"We're looking to make this work – we can't afford for it not to."
Her comments on rent arrears were echoed by Newcastle's Universal Credit implementation manager Donna Gallager while Jane Corbett, a councillor and assistant Mayor of Liverpool, described accelerating the process as "dangerous".
Earlier this week Citizens Advice called for a suspension of the programme, citing major concerns that families risk being pushed into a spiral of debt due to a minimum six-week wait for an initial payment and processing delays.
Gillian Guy, the chief executive of Citizens Advice, added: "The roll-out of universal credit is a disaster waiting to happen.
"While the principles behind Universal Credit are sound, our evidence shows that if the government continues to take this stubborn approach to the expansion of Universal Credit, it risks pushing thousands of families into a spiral of debt, and placing an even greater strain on public services.
"Government can help protect these households by taking the simple step of pausing Universal Credit and fixing the underlying problems, so families are less likely to fall into arrears."
It also comes after six Conservative MPs signed a letter to David Gauke, the Work and Pensions Secretary, urging him to delay the plans to accelerate the programme.
Tory MP Heidi Allen told the Sunday Times that some claimants have had to wait six weeks for any money. "There needs to be a delay," she added.
Join our new commenting forum
Join thought-provoking conversations, follow other Independent readers and see their replies