Universal credit is 'broken', says report highlighting alarming rent arrears
Average levels of rent arrears among council tenants on universal credit are more than three times the level of those on legacy benefits, research claims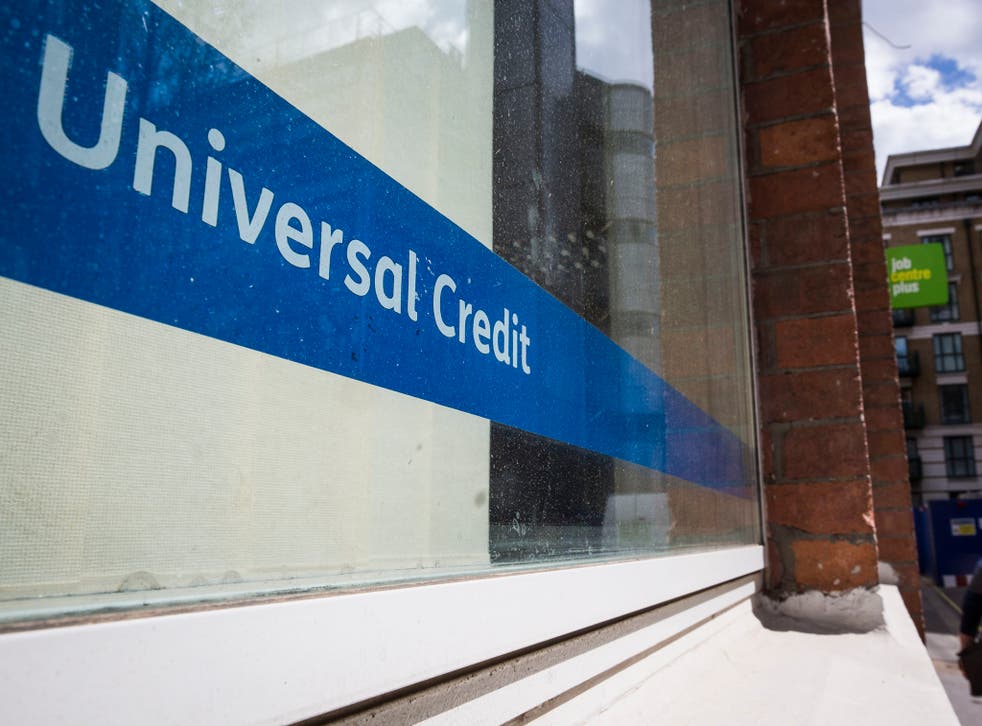 Universal credit is leaving claimants dependent on charity for food and causing alarming levels of rents arrears, according to a council that was among the first in the UK to fully roll out the reform.
Demanding the government rethink its flagship welfare scheme, the highly critical report by Southwark Council calls for radical steps to be taken by ministers to fix "ongoing issues".
In the council's second annual housing survey – compiled by the Smith Institute – it is claimed that the average level of rent arrears among council tenants on universal credit is more than three times the level of those on legacy benefits.
The council also highlights data from Pecan food bank, which operates in the area, showing an increase in demand for emergency food packages by 30 per cent between 2017 and 2018.
During 2017 the food bank distributed 47 tons of food and was responsible for feeding almost 5,000 Southwark households.
Of the increased demand, it is claimed 80 per cent "may be attributed to the impacts" of the welfare reform that aims to roll six legacy benefits into one monthly payment for claimants.
The council's housing report examined a total of 1,028 rent accounts in Southwark, and included 377 who moved on to universal credit in August-October 2016 and 651 who did so between August and October in the following year.
The research found little difference between the two groups and arrears over the respective periods rose by £221,000 for the 2016 group and £201,000 for the 2017 group. The increase in arrears per claimant averaged £586 for the 2016 group and £309 for the 2017 group.
"The evidence shows that, even 15 months after claiming universal credit, those affected were consistently underpaying rent due," the report says.
"For now, the government must acknowledge that the current system is unworkable and broken. We strongly argue that the rollout of UC should be halted until radical steps are taken to fix the ongoing issues outlined in this research," it states.
Councillor Victoria Mills, a cabinet member at Southwark Council, said: "It is a disgrace that the government's flagship benefit reform is leaving residents waiting for money to pay for the roof over their head and that huge numbers of residents are dependent on charity for food.
UK news in pictures

Show all 50
"Any delay to payments for those who are already under immense financial pressure will result in unrecoverable debt and unacceptable stress on people's lives."
She continued: "The stark evidence in this second report makes it very clear that people are suffering the consequences of a system that doesn't work in its current form.
"A year on from our first research, the issues have simply got worse. We have to act on this evidence now and look at how we can support our residents and the pressure on our services. This situation is echoed across the country.
"The government needs to take rapid steps to fix universal credit or acknowledge that they have created a system that is unworkable and broken."
A spokesperson for the Department for Work and Pensions told The Independent: "Many claimants come on to universal credit with pre-existing rent arrears, and our research shows this falls by a third after four months.
"The vast majority of people are happy managing their money, and we recently announced a partnership with Citizens Advice to help vulnerable people make and manage their universal credit claims."
Register for free to continue reading
Registration is a free and easy way to support our truly independent journalism
By registering, you will also enjoy limited access to Premium articles, exclusive newsletters, commenting, and virtual events with our leading journalists
Already have an account? sign in
Register for free to continue reading
Registration is a free and easy way to support our truly independent journalism
By registering, you will also enjoy limited access to Premium articles, exclusive newsletters, commenting, and virtual events with our leading journalists
Already have an account? sign in
Join our new commenting forum
Join thought-provoking conversations, follow other Independent readers and see their replies