Universal credit system risks plunging vulnerable families into debt, warn MPs
Iain Duncan Smith, the Work and Pensions Secretary, believes the reform represents the biggest shake-up of the welfare system since the Second World War
Nigel Morris
Thursday 22 November 2012 01:00 Comments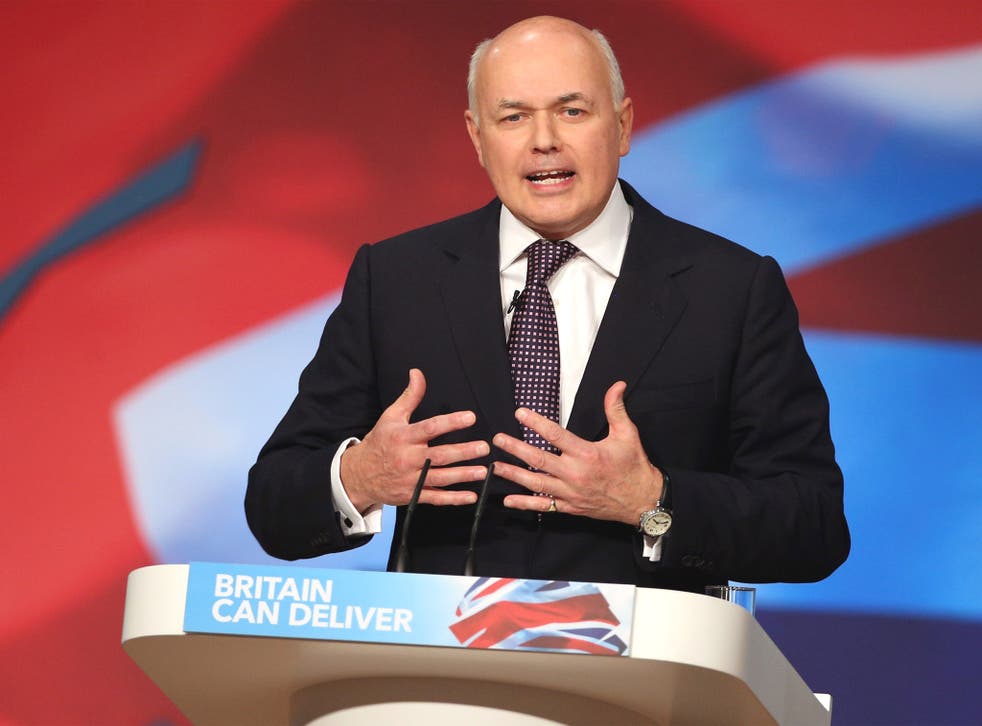 The most vulnerable families risk debt and hardship as a result of moves to switch all benefit claimants on to the new Universal Credit system from next year, an all-party group of MPs warned last night.
Iain Duncan Smith, the Work and Pensions Secretary, believes the reform represents the biggest shake-up of the welfare system since the Second World War. Universal Credit, which will be received both by the unemployed and people in low-paid jobs, will replace six previous benefits and is designed to "make work pay".
But the Commons Work and Pensions select committee raised a serious of major concerns over how it will work – and urged Mr Duncan Smith to reconsider the "very ambitious" timetable for its implementation.
The MPs said they were particularly worried that many claimants would struggle to make claims online and might not receive the benefits to which they were entitled. Others who were used to receiving cash every week or fortnight would find it hard to manage monthly payments, they added.
Dame Anne Begg, the committee's chairwoman, said: "We recognise the new Universal Credit system is likely to be accessible to the majority of claimants. But we have serious concerns about how more vulnerable people will cope with the changes."
She warned: "The measures the Government plans to put in place to help these claimants may be difficult to access and too slow in identifying who these people are, with the risk they will fall into debt and hardship before extra support can be provided."
The committee also raised concerns some claimants could fall into rental arrears under the plans, which will see payments to cover rent go to claimants rather than landlords.
And it said it was not convinced by Government promises that the disabled would be better-off under the new system.
Universal Credit will be introduced on a pilot basis in the North-West of England in April and will be rolled out nationally over four years starting next autumn. It will eventually be paid to 8m households.
A spokeswoman for the Department for Work and Pensions said: "Universal Credit will be paid monthly and accessed online because that reflects the experiences of working people. The system needs to make it easier for people to move into work, but we've been clear from the outset that we will take steps to ensure vulnerable people don't miss out."
In the Commons yesterday, David Cameron was challenged by a Labour MP to guarantee that the introduction of the new payment would not be delayed.
He replied: "Universal credit is a good reform and I thought it was welcomed across the House because it puts in place proper work incentives for people at all levels of income and is also highly progressive in channelling money to those who need it the most.
Mr Cameron said: "Universal credit is on time and on budget and indeed a pilot scheme is to start shortly."
Register for free to continue reading
Registration is a free and easy way to support our truly independent journalism
By registering, you will also enjoy limited access to Premium articles, exclusive newsletters, commenting, and virtual events with our leading journalists
Already have an account? sign in
Join our new commenting forum
Join thought-provoking conversations, follow other Independent readers and see their replies