Government could cut Universal Credit waiting time following threatened backbench rebellion
'We would like to see it set down to four weeks which is what you would have when you went into work and got a salary'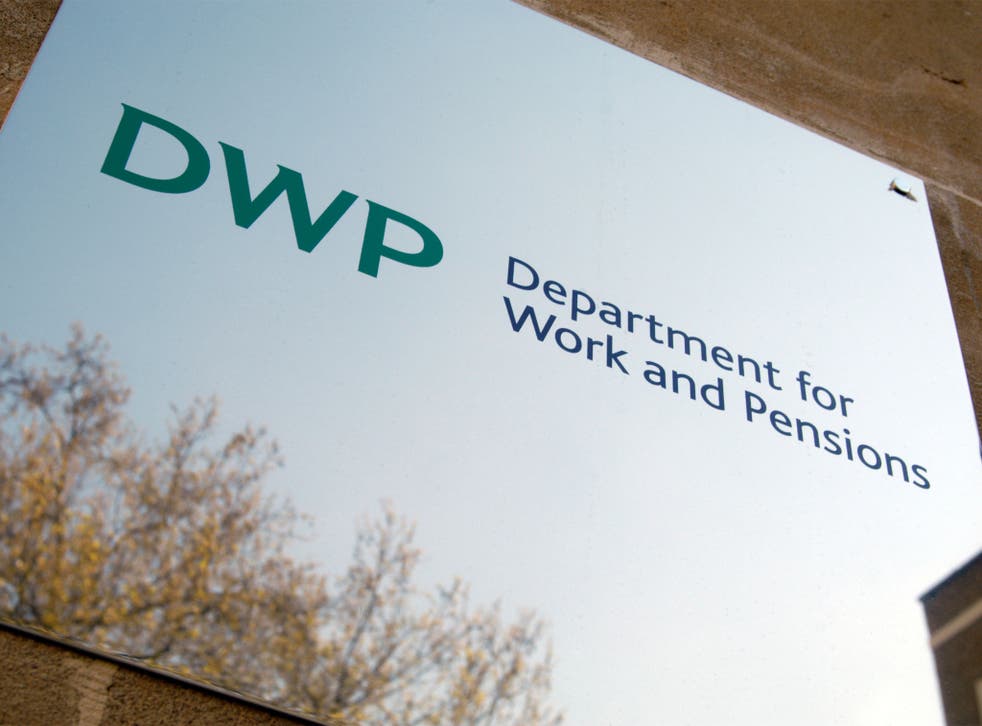 The Government is believed to be on the verge of a U-turn over Universal Credit following public pressure and a threatened backbench rebellion.
Ministers are understood to be preparing to announce the waiting time for the first payment of the new benefit will be reduced from six weeks after thousands of vulnerable people were left destitute and in some cases having to rely on food banks.
One of the Tory MPs threatening to rebel, Stephen McPartland, said he believed critics of the new benefit were "very, very close" to finding a solution.
Opposition MPs as well as some on the backbenches, charities and campaign groups have all warned that the roll-out of the benefit is contributing to rent arrears and in extreme cases making people homeless, as well as forcing already poor people into debt.
Theresa May avoided a threatened Commons revolt this week after agreeing to scrap the 55p a minute phone charge to call a Universal Credit helpline.
The Prime Minister ordered her MPs to abstain on a non-binding motion put forward by Labour calling for the benefit reform to be paused.
The DUP – who are in an agreement with the Conservatives to prop up the minority Government – is known as a pro-welfare party and also abstained in the Commons vote, meaning it was passed by 299 to zero, with one Tory MP, Sarah Wollaston, voting against the Government. Having been brought by the Opposition, however, the vote was purely symbolic and carries no legal weight.
David Gauke: Universal Credit helpline 55p-a-minute charge to be scrapped
Stevenage MP Mr McPartland told BBC Radio 4's Week In Westminster: "One issue is reducing the time people wait for their first payment. It's currently set at six weeks and I would like to see it reduced to four weeks.
"I think people accept you have to be paid in arrears, a lot of these people on Universal Credit will be in work so they will get paid in arrears themselves, so we would like to see it set down to four weeks, which is what you would have when you went into work and got a salary.
"On that particular issue I think we are very, very close to getting a resolution.
"I think the Secretary of State has found it very difficult to justify inside the parliamentary party why they need to defend a six-week wait, so I'm quite pleased about that."
Mr McPartland was not one of the rebels reportedly called into Number Ten by the Prime Minister in advance of the vote.
But he said Work and Pensions Secretary David Gauke was finding it increasingly hard to justify the six-week wait.
Universal Credit represents the biggest shake-up to the benefits system since the founding of the modern welfare state in the 1940s.
UK news in pictures

Show all 50
It combines a number of benefits for working age people into one combined payment – such as housing benefit, tax credits, Income Support and Jobseeker's Allowance.
Claimants in about 100 Jobcentres are already paid this way, but from October the pace of its roll-out was set to be ramped up, with 50 Jobcentres scheduled to switch to the service every month.
The Government's own figures show that 23 per cent of new claimants do not receive their first full payment within six weeks, with a growing number of cases highlighted in the media showing some people left for months without a payment and having to depend on charities or relatives so they can eat or pay bills.
Mr Gauke insisted during the Commons debate that his department's measures are "already improving lives" and criticised Labour for opposing the reform.
"What we are hearing … is not constructive opposition, not a plan to reform universal credit, but an attempt to wreck it," he claimed.
"We will proceed: we will address the historic failures of our benefit system, we will increase opportunity, and we will deliver a welfare system that puts work at the heart of it."
Register for free to continue reading
Registration is a free and easy way to support our truly independent journalism
By registering, you will also enjoy limited access to Premium articles, exclusive newsletters, commenting, and virtual events with our leading journalists
Already have an account? sign in
Register for free to continue reading
Registration is a free and easy way to support our truly independent journalism
By registering, you will also enjoy limited access to Premium articles, exclusive newsletters, commenting, and virtual events with our leading journalists
Already have an account? sign in
Join our new commenting forum
Join thought-provoking conversations, follow other Independent readers and see their replies