Theresa May's security officials to discuss Iran nuclear deal with Donald Trump's camp this year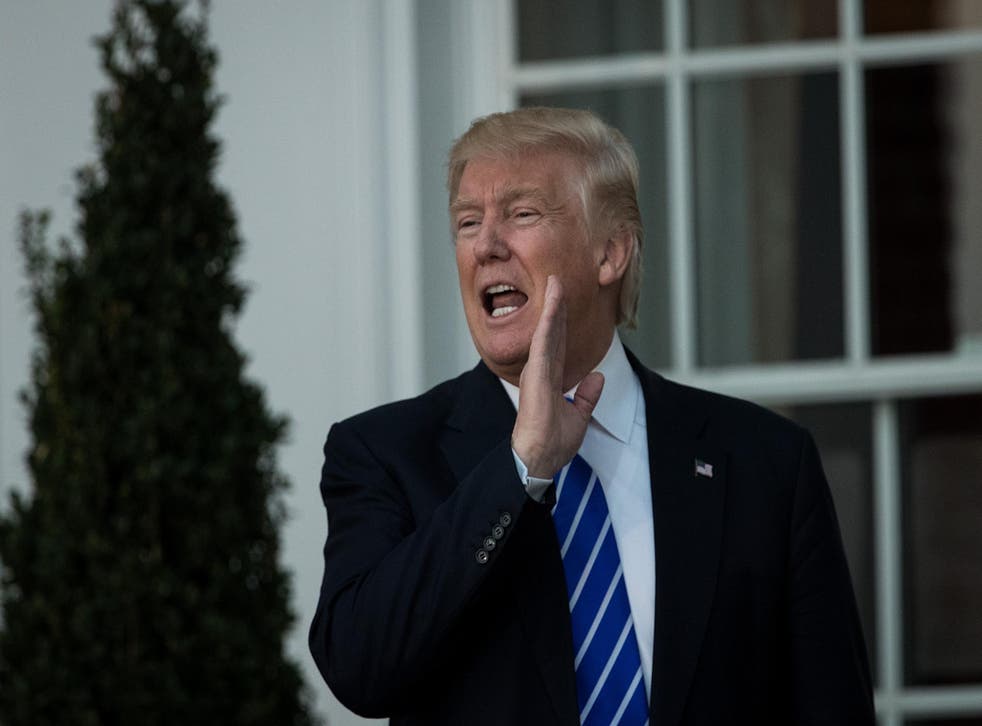 British security officials are set to discuss the Iran nuclear deal with Donald Trump's advisors after the President-elect signalled he would "tear up" the agreement.
Downing Street said the UK placed a great deal of importance on the pact and had put "substantial diplomatic effort" into securing it.
It comes after the director of the CIA issued a stark warning against dumping the deal, something Mr Trump has pledged, claiming it would be "the height of folly" and "disastrous".
A Downing Street spokesperson said: "Most Americans know what our position is on the Iran deal given that we've played such a part securing that agreement.
"Obviously at the moment the President-elect is very focused on a transition, establishing his team.
"As we set out yesterday, the plan is for the two national security advisors to meet in America before the end of the year, so I'm sure that would provide a good opportunity to talk about a range of foreign policy issues."
During a controversial US election campaign Mr Trump made a series of outlandish claims, including one that he would rip up the deal brokered with Iran by Barack Obama, which aims to prevent the country developing nuclear weapons in return for easing sanctions and opening trade.
CIA director warns Donald Trump over the worst mistakes he could make with Iran, Syria and Russia
The Downing Street spokesperson added: "The UK has been very clear on the importance of that agreement. There was substantial diplomatic effort that went into securing it and we firmly support the agreement that was reached.
"We aim to make sure that it is properly implemented and we continue to work with partners on that."
Director of the CIA John Brennan said in a BBC interview that "it would be the height of folly if the next administration were to tear up that agreement", adding that it would also be an unprecedented move.
But Mike Pompeo, the Republican Mr Trump has chosen to succeed Mr Brennan, wrote on Twitter earlier this month that he looks "forward to rolling back this disastrous deal with the world's largest state sponsor of terrorism."
Join our new commenting forum
Join thought-provoking conversations, follow other Independent readers and see their replies