Downing Street plays down prospect of joining North American trade partnership
Stand-alone deal with US remains Boris Johnson's priority, says aide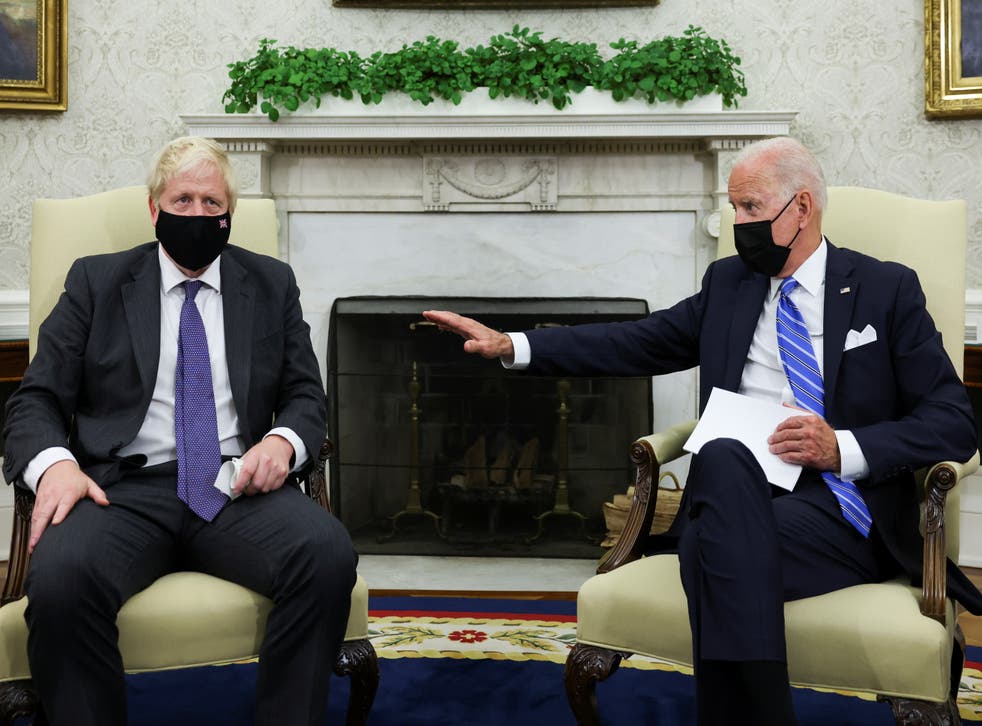 Downing Street has played down the prospect of the UK making imminent moves to join a North American free trade area with the US, Mexico and Canada, insisting that Boris Johnson's priority remains a stand-alone deal with Washington.
The idea of a bid to join the USMCA partnership was floated during Boris Johnson's trip to America, as it became clear that the prime minister's dream of a post-Brexit free trade agreement (FTA) had been put on the back-burner by the White House.
A senior government source said Britain was exploring other options and the "ball is in the US's court" over expanding the partnership beyond the North American continent for the first time.
The expression of interest appeared to mark a fresh step in the reorientation of UK trade ambitions away from Europe, following Britain's application to join the CPTPP Pacific trade partnership.
But Mr Johnson's official spokesperson indicated that any consideration of a USMCA application was at an embryonic stage and that a stand-alone FTA with the US remained the prime minister's primary goal.
"What we are focused on is the US deal," said the spokesperson. "There are no plans to go beyond that at this stage. That is the priority for us."
Foreign secretary Liz Truss, who has accompanied the PM on his US visit, is likely to face questions about the UK's ambitions when she visits Mexico on Thursday for talks with her counterpart there.
Labour's shadow international trade secretary Emily Thornberry said the affair reflected a "shambolic" approach to trade policy from the government.
"Within the space of 24 hours, Boris Johnson has taken us from first in line to the back of the queue for a US trade deal, briefed reporters in Washington that we were seeking to join the USMCA instead, and now decided to ditch that idea as well, presumably after someone bothered to read the agreement and realised what it would mean for food standards and the NHS," said Ms Thornberry.
"It is an utterly farcical way for the prime minister to carry on when representing our country abroad, and a shambolic approach to running the UK's trade policy.
"It all leaves the government not a single step closer to its manifesto commitment to cover 80 per cent of UK trade with free trade deals by the end of next year, and not the slightest clue how it is going to get there."
Join our new commenting forum
Join thought-provoking conversations, follow other Independent readers and see their replies