Covid: Minister insists 'no plans' to introduce vaccine passports, following report of UK trials
'No one has been given or will be required to have a vaccine passport,' Nadhim Zahawi insists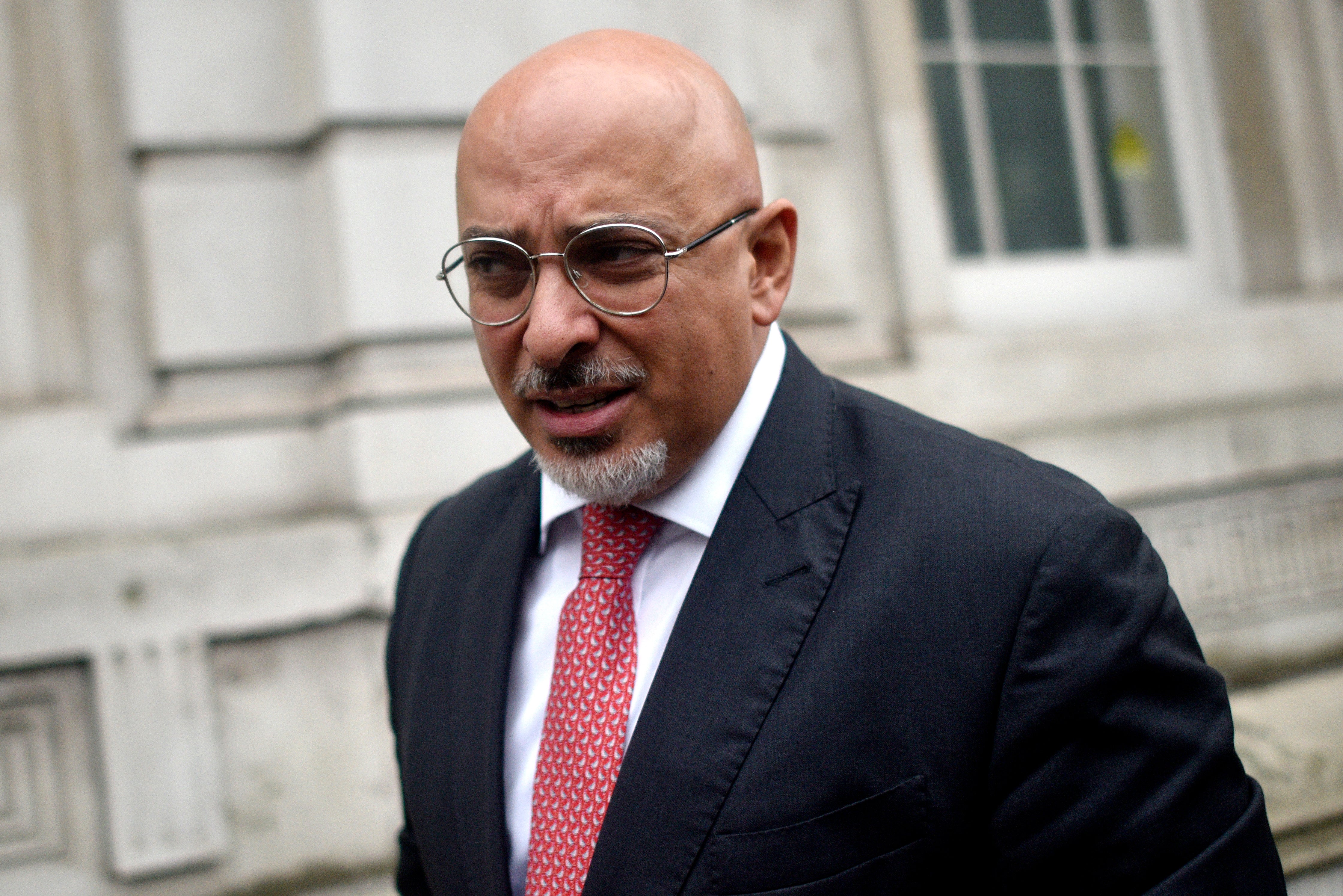 The vaccines minister Nadhim Zahawi has insisted there are "no plans" to introduce controversial "vaccine passports", following a report suggesting government-funded trials of such technology are due to begin this month.
According to The Daily Telegraph, trials of a free app allowing users to easily show they have had the coronavirus vaccine will be rolled out in two as-yet-undecided parts of the UK in January.
Thousands of people will take part in the trials, which will be supervised by two directors of public health in local authorities, and aim to show how the app could help the NHS keep track how many people have been given one or two vaccine doses, the paper reported.
Facial biometrics firm iProov and cybersecurity company Mvine – which co-developed the "passport" – have reportedly received £75,000 towards the project from the government funding agency, Innovate UK.
But responding to the article on Twitter, Mr Zahawi said there were "no plans to introduce vaccine passports", adding: "No one has been given or will be required to have a vaccine passport."
According to Mvine's website, the firm first secured £49,000 of funding in May for a project called "Covid-19 test status digital passport, with privacy protection for adults and children".
The project's main area of focus would be "developing a solution to enable the recognition of individuals with positive anti-body tests for Covid-19", a news release on the website said.
In August, the firm announced that it had delivered a full-working prototype, which director Frank Joshi said at the time was "ready to be used in the national interest".
On Tuesday, The Telegraph quoted Mr Joshi as saying: "Originally we started off with this need to prove whether you've had an antibody test, but it can be equally used to demonstrate whether you've been vaccinated."
Despite the report of looming trials of the product in relation to vaccines, a Department of Health and Social Care spokesperson also responded that there were "no plans" to use vaccine passports.
"At this stage of the vaccination programme, it is not clear whether vaccines will prevent transmission," they said.
"As large numbers of people from at risk groups are vaccinated, we will be able to gather the evidence to prove the impact on infection rates, hospitalisation and reduced deaths. If successful, this should in time lead to a reassessment of current restrictions."
A host of ethical concerns have been raised about the prospect of vaccination and immunity passports, but it appears the UK government – along with other nations, the World Health Organisation and a host of private firms – has been looking into the idea.
In late November, Test and Trace chief Baroness Dido Harding told a Health Service Journal event that her staff were exploring how to combine test results and vaccine status within the official coronavirus app. 
And days later, Mr Zahawi told the BBC that the government was "looking at the technology" for immunity passports.
But asked on Tuesday by former Brexit Party MEP whether people could hold him to his comment that there were "no plans" to introduce such a system, Mr Zahawi replied: "Yes you can."
Join our commenting forum
Join thought-provoking conversations, follow other Independent readers and see their replies