Highly skilled British people could work in the EU after Brexit under expanded visa scheme, claims report
The analysis by Migration Watch says the proposed expansion of the 'Blue Card' scheme could 'provide opportunities for British nationals to work in the EU even without any special agreement following the Brexit negotiations'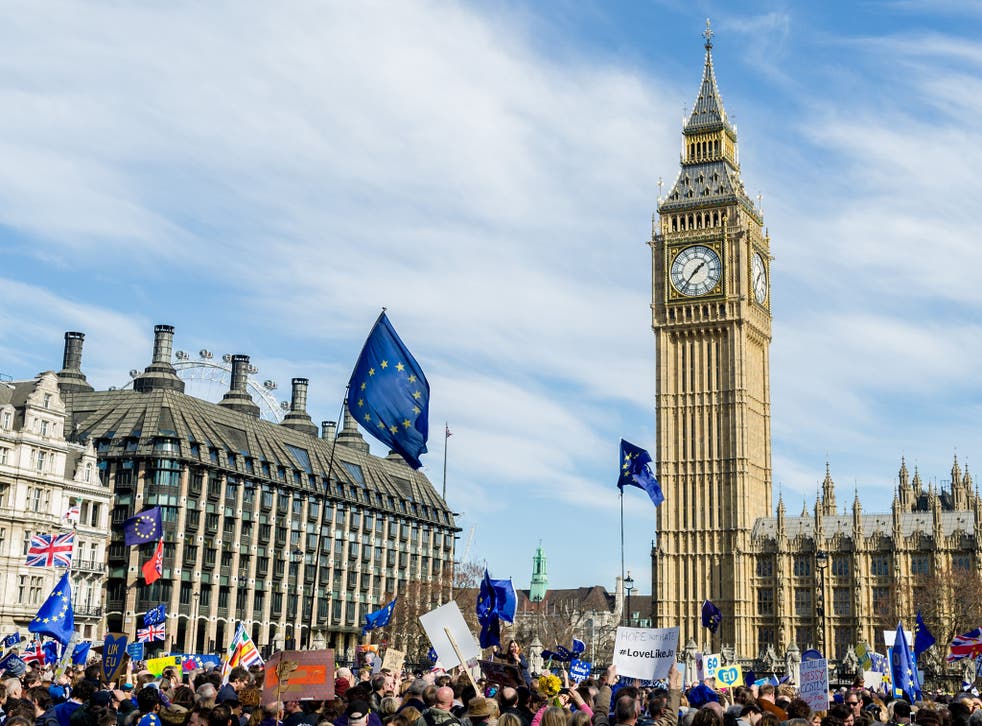 Highly skilled British people could work in the European Union after Brexit under an expanded visa scheme, a new report claims.
According to the new analysis by Migration Watch, the right-wing think thank that campaigns for more stringent immigration controls, the proposed expansion of the "Blue Card" scheme could "provide opportunities for British nationals to work in the EU even without any special agreement following the Brexit negotiations".
The scheme, which is modelled on the United States' green card programme, aims to give highly qualified workers from outside the EU the right to live and work in a member state provided they meet specific conditions.
Implemented by the EU in 2009 as the EU Blue Card Directive, it currently applies in 25 out of the 28 EU member states – with Denmark, Ireland and the UK not participating. But the scheme has enjoyed little success and EU officials hope to revive it.
While the post-Brexit immigration issue is yet to be resolved in the Brexit negotiations, Alanna Thomas, the executive director of Migration Watch, said: "British citizens hoping to work in the EU post-Brexit need not be concerned about getting a work permit. The EU is in the process of expanding their scheme and easing the conditions."
The organisation's paper estimates that in the five EU states where the most EU-based British nationals live, and which implement the Blue Card – Spain, France, Germany, Netherlands and Belgium – the prospective salary threshold range under the proposed new regime would be between £17,000 and £46,400 a year.
When the EU announced its intentions to revive the Blue Card scheme before the referendum last June, Dimitris Avramopoulos, the European Commissioner in charge of migration, said: "The revised EU Blue Card scheme will make it easier and more attractive for highly skilled third-country nationals to come and work in the EU and strengthen our economic growth."
But Migration Watch adds that the scheme is currently "far from complete" and claims 87 per cent of Blue Cards are issued by Germany alone. Applicants for the scheme are also required to hold a work contract of at least one year and a salary of at least one and a half times the average gross annual salary paid in the member state they wish to reside in. Proof of a higher educational qualification is also required.
The report adds: "Current EU arrangements for highly skilled work permits are either incomplete or characterised by differing arrangements across states. However the EU aims to make the system more uniform and increase the number of Blue Cards issued by lowering salary thresholds, among other changes.
Press Association contributed to this report
Join our new commenting forum
Join thought-provoking conversations, follow other Independent readers and see their replies