Video: 'Great supine protoplasmic invertebrate jellies!' - Boris Johnson's parting shot at London Assembly members after they vote NOT to grill him over budget cuts
Mr Johnson has rejected calls to alter his position on a proposed council tax cut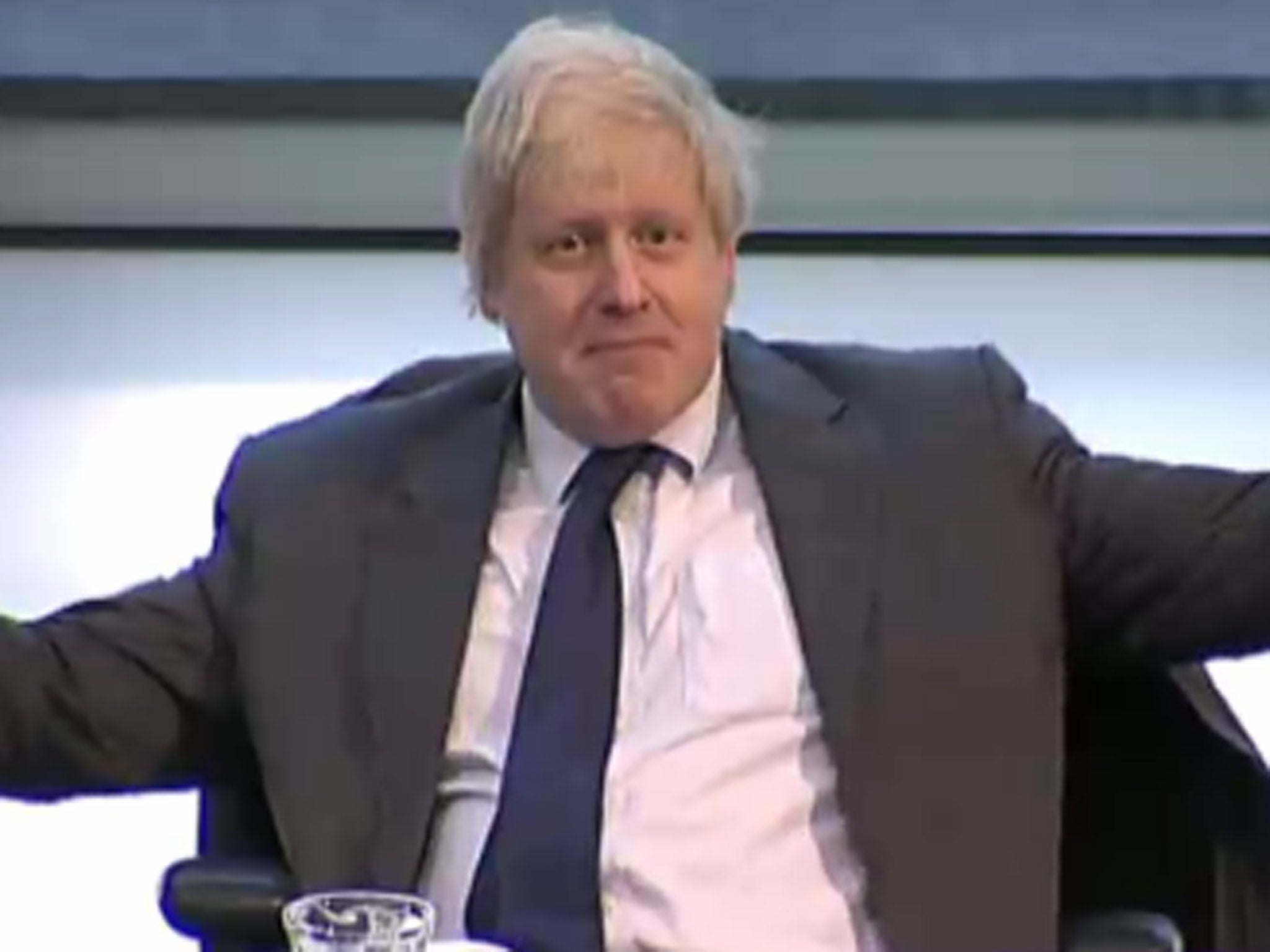 The Mayor of London Boris Johnson has berated London Assembly members as "great supine protoplasmic invertebrate jellies", after they voted against grilling him over planned budget decisions.
Mr Johnson has rejected calls to alter his position on a proposed council tax cut, which opposition members say could see 12 fire stations close.
When London Assembly members voted against questioning him and attempted to move on the debate, the mayor responded angrily referring to the politicians as "great, supine, protoplasmic invertebrate jellies". Mr Johnson had been expected to face a two-hour grilling over the planned cut to his £16.5bn budget.
The budget changes will include cuts to the fire service and police.
Liberal Democrat, Labour and Green Party members all voted to bypass the question session because his deputy Victoria Borwick was not present for the opening statement.
After asking Mr Johnson to leave the chamber Assembly chair Jennette Arnold battled to continue the meeting - but Mr Johnson remained muttering his protests while he gathered his belongings.
Mr Johnson said in a statement: "It is vital that we boost economic growth and create the jobs that we need to help lift this city and country out of our current economic difficulties.
"Businesses will only want to invest here if they see us offering the best quality of life for a major world city.
"That means building more houses, making London safer and continuing with crucial infrastructure projects like the upgrade of the Tube and Crossrail - delivering value for money, whilst making London safer and ensuring that we have emergency services that we can continue to be proud of is one of my key priorities."
Join our commenting forum
Join thought-provoking conversations, follow other Independent readers and see their replies