Vince Cable set to be crowned Liberal Democrat leader after Ed Davey pulls out of race
Decision appears to guarantee a clear run for Sir Vince, the 74-year-old former Business Secretary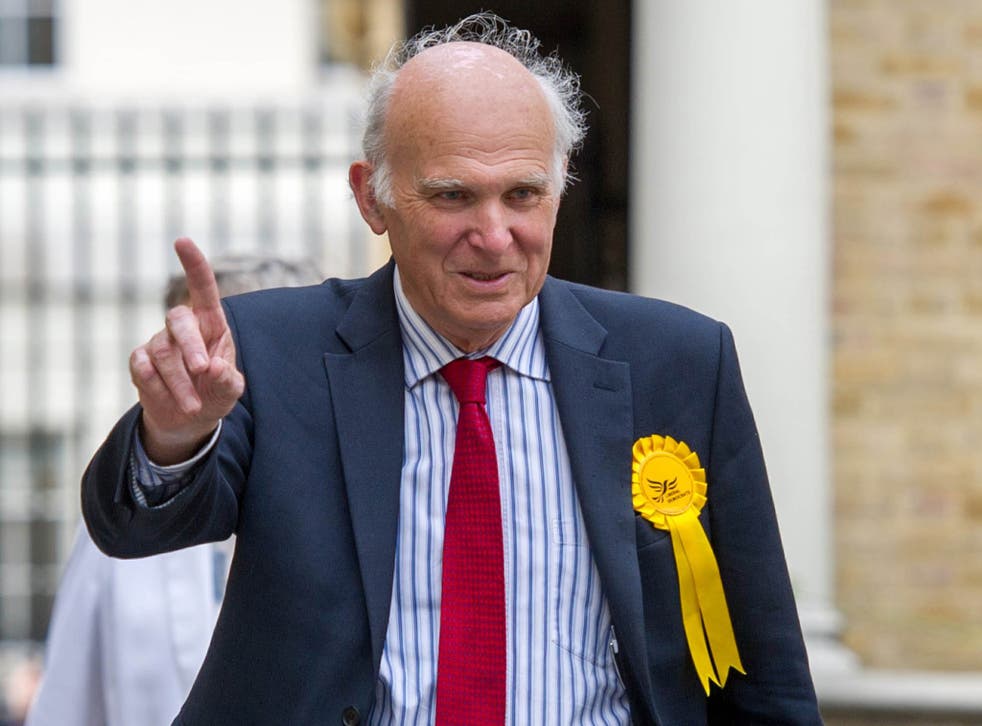 Vince Cable is set to be crowned the next Liberal Democrat leader without a fight, after his last likely rival pulled out of the race.
Ed Davey said he had decided not to run for the leadership because of his desire to spend more time with his young family, including his severely disabled son.
Two other possible contenders – Norman Lamb and Jo Swinson – have already pulled out of the contest to replace Tim Farron, who quit after the general election.
It appears to guarantee a clear run for Sir Vince, the former Business Secretary who is 74 years old and who only returned to the Commons three weeks ago.
Sir Vince has vowed to continue to push for a second referendum on any Brexit deal, describing EU withdrawal as an "iceberg" about to hit the UK economy.
And he has insisted there are "big opportunities ahead", despite the Lib Dems struggling to make a breakthrough at the election, winning just 12 seats.
Sir Ed said it had been a "difficult" decision not to stand, but insisted he had to put his family first.
"When you understand that John (aged nine) is severely disabled, you will appreciate that seeing our three-year-old daughter make him laugh is quite special," he wrote on the Lib Dem Voice website.
"Please remember that my father died when I was four and my mother when I was 15.
"Being there for my children over the next few crucial years and to see those special moments is my personal priority."
Reacting to the news, Sir Vince tweeted: "Very much admire & respect what my friend & colleague @EdwardJDavey has said today on Lib Dem Voice about the importance of family."
Mr Farron sparked surprise when he announced he was standing down, arguing it was impossible to be leader and to "live as a committed Christian, to hold faithfully to the Bible's teaching".
Several high-profile Lib Dems had privately criticised the way he had answered questions on whether gay sex was a sin and his views on abortion.
Sir Vince remains popular with Lib Dem members but, as well as questions about his age – he will be 79 at the next scheduled general election – some Lib Dems may fear Sir Vince is tainted by the Coalition years.
There are suspicions that Sir Vince has reached an agreement with Ms Swinson, the new deputy leader, to make way for her, at some point later in the Parliament.
Join our new commenting forum
Join thought-provoking conversations, follow other Independent readers and see their replies