Vindication for Cameron over the 'armchair generals'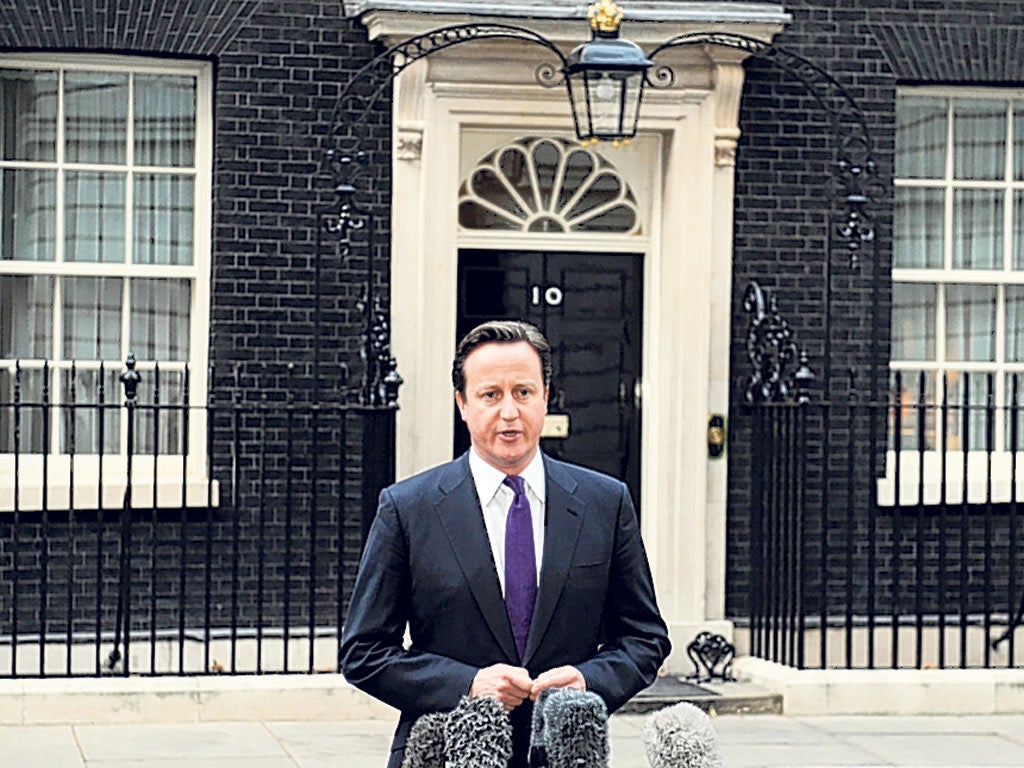 The news that Colonel Gaddafi was dead was broken to David Cameron not by his officials but by an excited Joe Murphy, political editor of the London Evening Standard.
He burst into a Newspaper Society lunch at the Commons Press Gallery, where Mr Cameron had just spoken. The Prime Minister left abruptly for Downing Street to get confirmation before commenting, missing his chicken supreme main course.
It was a sweet moment for Mr Cameron. In a brief statement to television cameras outside No 10, he was determined not to look triumphalist. He said it was a day to remember Colonel Gaddafi's victims, both in the UK and Libya, and that he wanted the Libyan people to get the credit.
"I'm proud of the role that Britain has played in helping them to bring that about and I pay tribute to the bravery of the Libyans who've helped to liberate their country," he said.
Mr Cameron took risks on Libya – but they paid off. The critics he calls "the armchair generals" were sceptical about securing a UN resolution to allow intervention; they doubted a no-fly zone would topple the dictator and feared being sucked into an Iraq-style civil war. Working closely with France's President Nicolas Sarkozy, Mr Cameron proved the doubters wrong. Although the two leaders occasionally deployed sharp elbows against each other to ensure their spot in the limelight, the Anglo-French relationship has been strengthened. Closer defence links are quietly being forged.
By calling Libya right, Mr Cameron invites a neat contrast with Tony Blair. The former Prime Minister defends his decision to bring Colonel Gaddafi in from the cold and ensure he did not use weapons of mass destruction. But Blair allies admit they did not push him towards democracy and human rights.
Some foreign policy experts see Nato's successful mission in Libya as a model for "liberal intervention". Mr Cameron is sceptical about such claims, knowing he would be asked why we are not intervening in Syria or Zimbabwe. In Libya, he insists, he was not inventing a new foreign policy doctrine, but preventing a massacre.
It took longer than Mr Cameron had hoped and the financial cost to Britain will be much more than the "tens of millions" the Treasury predicted at the outset. With the British economy flatlining, the final chapter of the dramatic Libya story will not transform Mr Cameron's ratings. It will not be his "Falklands War".
But it will help to build his already established image as a man who is comfortable in his own skin, and his job.
Join our commenting forum
Join thought-provoking conversations, follow other Independent readers and see their replies