Vitriolic campaign backfires on gay marriage opponents
MPs targeted by 'appalling' and 'unpleasant' emails ahead of crunch vote in the Commons
Oliver Wright
Monday 04 February 2013 20:42 Comments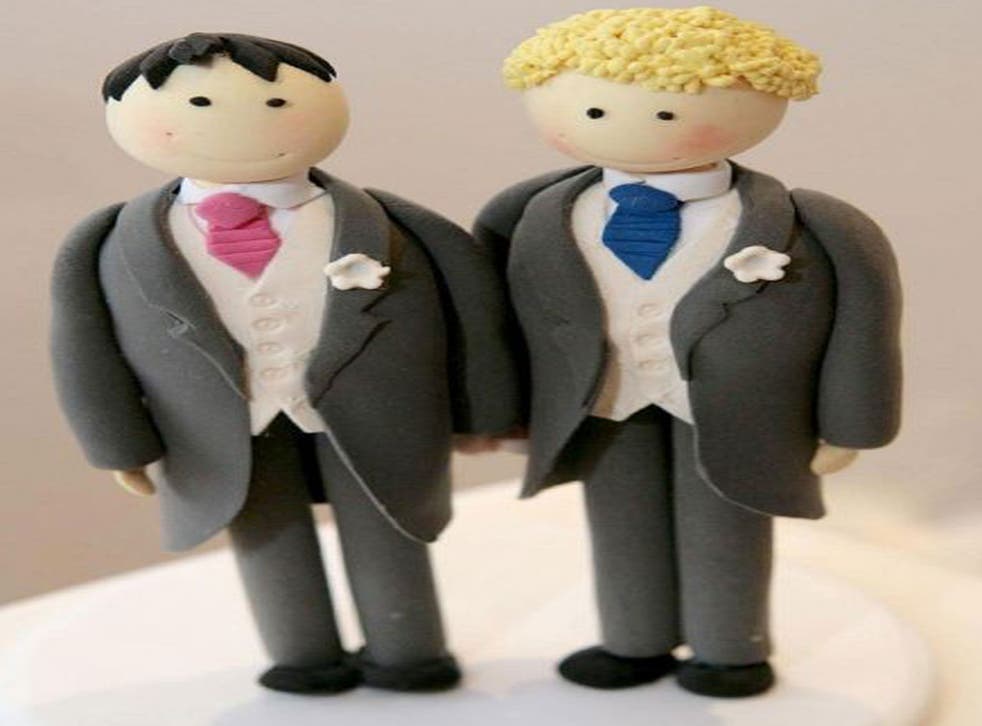 Religious opponents of gay marriage are accused of subjecting undecided MPs to "vitriolic abuse" for failing to speak out against the proposals.
With emotions running high on both sides of the debate ahead of the House of Commons vote tomorrow, one MP told The Independent that a number of his colleagues were intending to vote for the Gay Marriage Bill because of the "appalling" nature of the emails they had received.
Meanwhile the gay Conservative MP Conor Burns, who has not publicly stated how he will vote, complained that he had been attacked from both the gay and Christian communities. "The whole thing is deeply unpleasant and people are saying things that you wouldn't say to people you despised or hated," he said. "I don't know what kind of God some of those people who have contacted me from religious groups believe in – but he's certainly not compassionate or loving."
Another MP who asked not to be named said: "Quite a few of us who were considering abstaining will vote in favour of gay marriage because of the unreasonable nature of the emails we have been receiving. Some of the emails I've had are simply appalling and I'm fed up with it."
The Conservative MP Angie Bray, who has also not stated which way she will vote, said she had been sent unpleasant emails from both sides. "You get emails from one side saying you're morally deficient if you vote no and emails threatening hell fire and brimstone if you vote yes. It has frankly been an ill-tempered debate on both sides."
Campaigners calculate that, of the 303 Conservative MPs, 114 are likely to vote against the proposal and 108 in favour. The pressure is greatest on the 81 MPs thought to be either neutral or undecided, with their votes set to determine whether Mr Cameron can claim the backing of a majority of his parliamentary party.
David Burrowes, the main opponent of the Gay Marriage Bill said the abuse was just as strong from those in favour.
"I've had death threats, hostility and hate mail," he said. "My children have even been told that their dad is a homophobe. There has been abuse and intolerance of both sides."
Downing Street has attempted to calm the waters. Mr Cameron has deliberately chosen not to make any statement ahead of today's debate while officials have made clear there will be no recriminations against those who vote no.
Meanwhile a survey for The Independent has found that a large proportion of the 38 Conservative MPs who opposed the introduction of civil partnerships now support the 2004 change. This will bolster those who claim Tory opposition to gay marriage will also evaporate once the measure has been passed.
The MPs who have changed their views on civil partnerships include Owen Paterson, now the Environment Secretary, who has said he now believes the measure "advanced equality". However he still intends to vote against gay marriage.
Another minister Andrew Robathan, who also opposed civil partnerships, said, "I have come round to civil partnerships because it has made a lot of people contented and I am quite keen on people being contented." The Conservative MP Roger Gale added: "With hindsight it was a reasonable bit of legislation. But as it happening I was right to be concerned that it was the thin end of the wedge."
Register for free to continue reading
Registration is a free and easy way to support our truly independent journalism
By registering, you will also enjoy limited access to Premium articles, exclusive newsletters, commenting, and virtual events with our leading journalists
Already have an account? sign in
Join our new commenting forum
Join thought-provoking conversations, follow other Independent readers and see their replies