Online voting could leave British elections vulnerable to hacking, former MI6 head warns
Sir John Sawers said pencil and paper systems were the most secure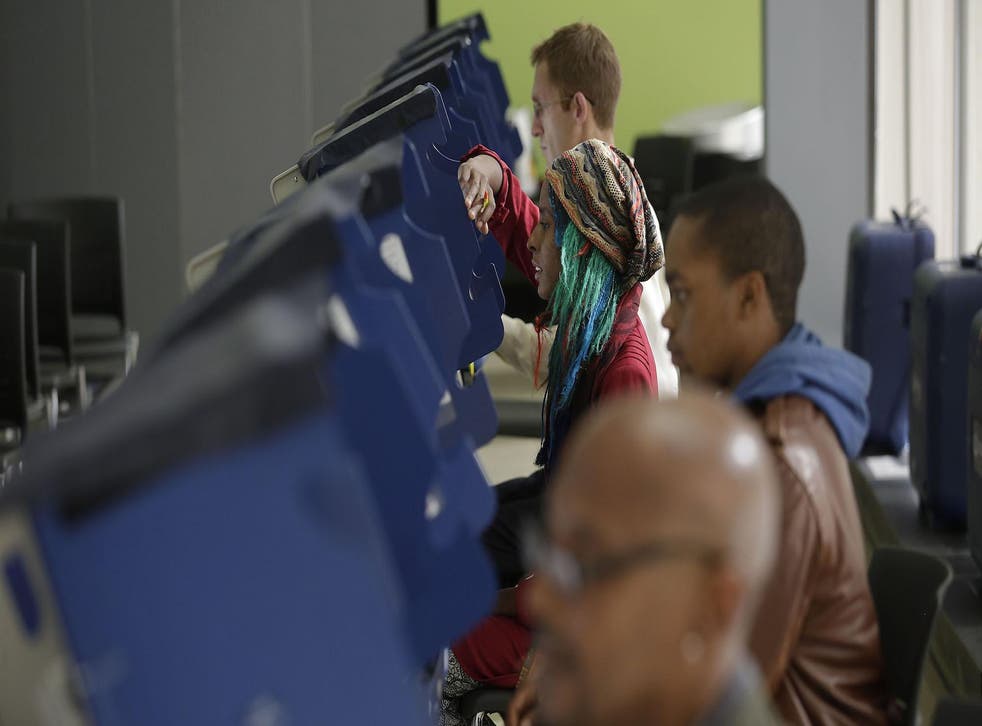 Adopting electronic voting systems could leave British elections vulnerable to cyber attack by other countries, the former head of MI6 has said.
Sir John Sawers said traditional pencil and paper approaches to voting were "actually much more secure" – following allegations that the recent US presidential election was subject to hacking.
"The more things that go online, the more susceptible you are to cyber attacks," Sir John, who stepped down in 2014, said.
"We need to have systems which are robust," he said in an interview for the BBC documentary The New World: Axis of Power. "The only trouble is, the younger generation of people expect to be able to do things remotely and through electronic devices.
"Bizarrely the stubby pencil and piece of paper that you put your cross on in the ballot box is actually much more secure than anything which is electronic."
The Electoral Commission has called for "radical changes" to the voting system while the House of Commons Speaker John Bercow said secure online voting should be an option for all voters by the 2020 general election.
A 2014 report by the House of Commons Political and Constitutional Reform Committee called for pilots on online voting to be conducting during this Parliament.
Campaigners in favour of the change have suggested allowing people to vote online could boost turnout, especially amongst the young.
Areeq Chowdhury, chief executive of WebRoots Democracy, said voter engagement would "only falter and decline" without online voting and dismissed Sir John's claim. "There is no evidence to show that online voting is more susceptible to fraud than the paper alternative," he said.
"There have been more instances of fraud across the world with paper votes than electronic ones, and the recent recounts of electronic votes in the US showed no evidence of hacking."
The organisation said its researched showed an additional 1.2 million young voters would have participated in the EU referendum had online voting been an option.
UK news in pictures

Show all 50
The US does not allow online voting but "electronic voting" machines are used instead of traditional methods in some polling stations to count votes.
Allegations by US government agencies, including the CIA, that Russian hackers intervened in the 2016 presidential election were not related to the counting of votes. Instead, it is alleged that hackers obtained and released sensitive information, including emails from the Democratic National Committee, to help Donald Trump.
Register for free to continue reading
Registration is a free and easy way to support our truly independent journalism
By registering, you will also enjoy limited access to Premium articles, exclusive newsletters, commenting, and virtual events with our leading journalists
Already have an account? sign in
Join our new commenting forum
Join thought-provoking conversations, follow other Independent readers and see their replies