Government's mandatory voter ID plans labelled 'deeply damaging and exclusionary'
'People from black and minority ethnic groups are less likely to be registered to vote, vote and be elected'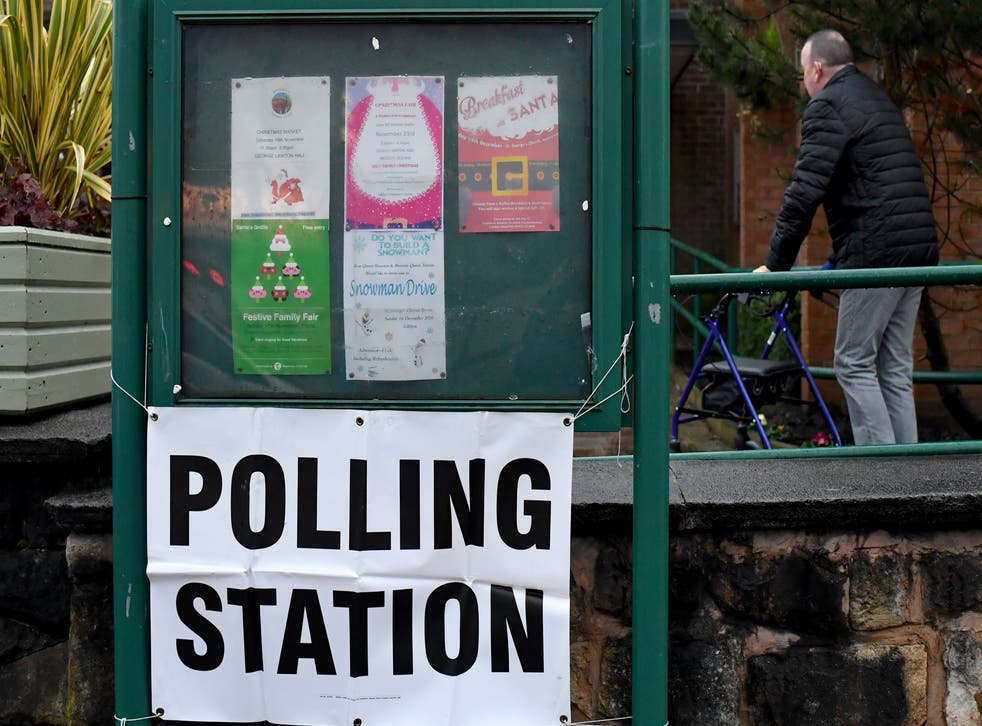 Ministers have been warned by equality and democracy campaigners that proposals to require voters to show ID during elections are "deeply damaging" and would lock people out of the democratic process.
The government announced at the Queen's Speech in 2019 the intention to introduce a Bill requiring voters in English and UK-wide elections to produce photographic identification, despite low numbers of recorded voter fraud.
Reports have suggested the legislation will be introduced in the coming months and that the new rules could come into force in time for the May 2023 local elections — a year before the next general election is due.
Ahead of an All-Party Parliamentary Group (APPG) on race and community on the issue, Halima Begum, the director of the Runnymede Trust, a race equality think-tank, told The Guardian: "People from black and minority ethnic groups are less likely to be registered to vote, vote and be elected."
She added: "Many voters do not have photo ID, and that ownership of ID can differ by socioeconomic groups, with citizens from Bame communities at a particular potential disadvantage. 
"The current proposals suggest a negative disposition towards voters at a time when trust in politicians and the democratic process is quite low.
Last month the Electoral Reform Society warned the proposals were an "expensive distraction" — costing up to £20 million per general election — and risk blocking many out of the process due to a lack of ID.
Josiah Mortimer a spokesperson from the organisation told the APPG meeting on Tuesday: "When millions of people lack photo ID, mandatory photo ID would be deeply damaging".
"This is totally the wrong priority right now, with £20m per election having the potential to pay for 600 extra nurses each year. Instead, the government seems intent on turning polling staff into bouncers. Ordinary people will be locked out of the ballot box. Ministers should be expanding voter rights, not taking a crowbar to the already-critical cracks in our democracy."
"There are 9m people missing from the electoral roll, a pressing national scandal. We have a winner-takes-all voting system that too often makes people feel it's not worth bothering voting at all. We need stronger, fairer elections. Mandatory ID will take us further away from that goal."
In a 2019 briefing note, the House of Commons Library cited research from the Electoral Commission showing approximately 3.5 million voters (7.5 per cent) did not have an acceptable photo ID, including a passport, driving licence, public transport pass, military identification card, or Proof of Age Standards Scheme card.
If limiting ID to just passport and photographic driving licences, potentially 11 million electors (24 per cent) would be without an acceptable form of ID.
It added that just one person in 2017 was convicted for the crime of personation at the polling station while eight police cautions were give in relation to other offences. In the following year there were no convictions or cautions for personation.
Responding to reports the new rules could be brought in for 2023, the Cabinet Office said last month it forms part of the Conservatives' manifesto pledge "to prevent potential voter fraud in our electoral system".
"This will further strengthen the integrity of UK elections and will include ID checks at the polling station and rules that prevent abuse of postal and proxy votes," they added.
Join our new commenting forum
Join thought-provoking conversations, follow other Independent readers and see their replies