Wales must stay in the EU single market after Brexit, Leanne Wood insists
'There are 200,000 jobs in Wales dependent on trade with Europe,' says Plaid Cymru leader Ms Wood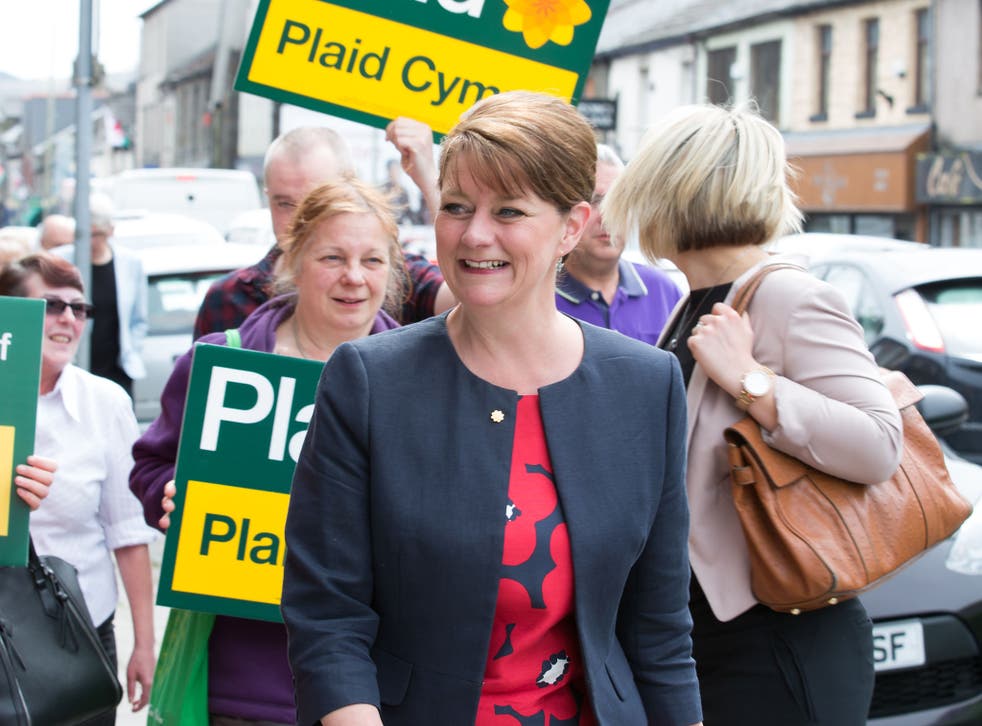 Wales must remain within the single market and accept the free movement of people from the European Union, Plaid Cymru leader Leanne Wood has urged.
She insisted that the Brexit vote in June's referendum only meant that the UK had to leave the EU and insisted that curbs on immigration had not been on the ballot paper.
The Rhondda AM also refused to rule out formally joining a coalition with Labour in Cardiff Bay but stressed "we are not looking to do that now".
Ms Wood told BBC Radio 4's Today programme that the EU referendum result, which saw a majority in Wales back Brexit, was about "generally feeling neglected by politicians", although she acknowledged "immigration played a part".
She said: "I don't think we can interpret a vote to leave as meaning anything other than a vote to leave the European Union. The immigration question was not on the ballot paper, the question of the single market was not on the ballot paper.
"So we shouldn't really be trying to interpret what people were trying to say beyond the question that was on the ballot paper."
She said the UK should remain a member of the single market, perhaps by staying within the European Economic Area (EEA) or joining the European Free Trade Association (Efta).
"There are 200,000 jobs in Wales dependent on trade with Europe, 39% of Welsh exports went to the EU in the last quarter.
"I have been speaking to a number of key players in the Welsh economy and they are all telling me that tariffs and being outside the EU's regulatory regime would be damaging to them," she said.
What experts have said about Brexit

Show all 11
That would mean keeping free movement of people, she acknowledged, although there could potentially be some curbs.
"Norway, for example, have some restrictions on free movement – you have to have a job before you can go to move to Norway – but we want to have the debate which includes an option for Wales to retain single market membership.
"The other problem that we have got is the way in which the immigration question has been debated. The rhetoric has been pretty ugly and nasty and divisive and Plaid Cymru wants to have nothing to do with that."
Asked whether Plaid would be willing to formally join a coalition with Labour in Cardiff Bay, where First Minister Carwyn Jones is running a minority administration, Ms Wood said: "Maybe we would at some point, we are not looking to do that now."
The current position, with Plaid able to use its leverage while remaining in opposition to Labour, meant "we have got the best of both worlds now".
Register for free to continue reading
Registration is a free and easy way to support our truly independent journalism
By registering, you will also enjoy limited access to Premium articles, exclusive newsletters, commenting, and virtual events with our leading journalists
Already have an account? sign in
Register for free to continue reading
Registration is a free and easy way to support our truly independent journalism
By registering, you will also enjoy limited access to Premium articles, exclusive newsletters, commenting, and virtual events with our leading journalists
Already have an account? sign in
Join our new commenting forum
Join thought-provoking conversations, follow other Independent readers and see their replies