Watch Yvette Cooper try (and fail) to convince a Jeremy Corbyn voter to change her mind
Labour leadership hopeful takes on one of her critics directly
Matt Dathan
Monday 17 August 2015 17:00 Comments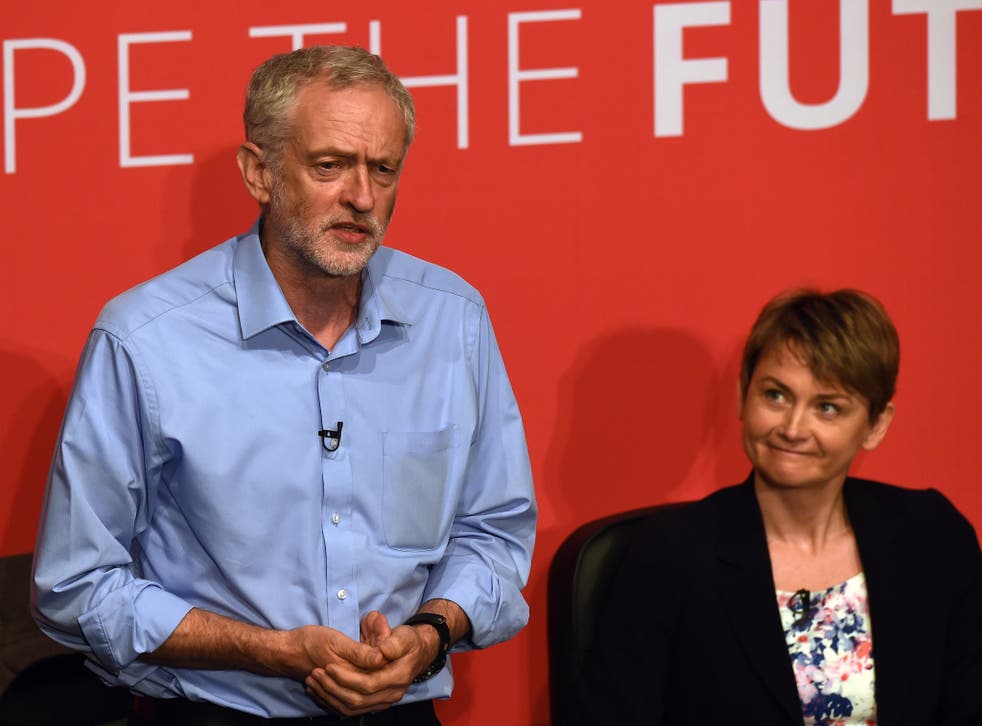 With Jeremy Corbyn having galvanised the Labour leadership contest and gone from 100/1 rank outsider to odds-on favourite, the other three mainstream candidates have finally decided to take him on directly.
And that includes taking on his supporters directly too. The Independent sat one of the many Corbynites down with Yvette Cooper to see if she could convince her to change her mind.
Amy, a 29-year-old from Cheshire who looks after children with special needs, is one of the many younger voters who have been won over by Corbyn's straight-talking agenda.
She grilled Cooper on her decision not to oppose the Government's Work and Welfare Reform Bill, her defence of tuition fees and Corbyn's ability to identify with young voters alienated by career politicians like Cooper.
Register for free to continue reading
Registration is a free and easy way to support our truly independent journalism
By registering, you will also enjoy limited access to Premium articles, exclusive newsletters, commenting, and virtual events with our leading journalists
Already have an account? sign in
Join our new commenting forum
Join thought-provoking conversations, follow other Independent readers and see their replies