Watchdog forces Home Office to reveal how few Syrian child refugees it has taken in
The Home Office has released no figures to hold itself accountable to a pledge by David Cameron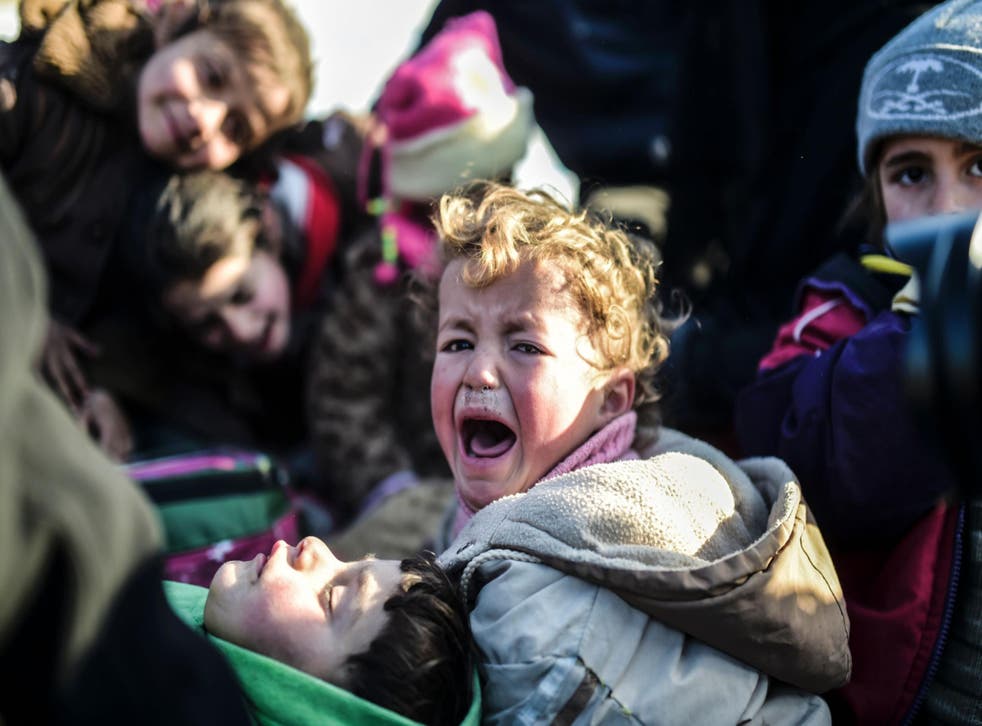 The Government's own information watchdog has ordered it to reveal how few unaccompanied Syrian refugee children it has taken in in the last year.
The Home Office had refused to release the figures, which relate to unaccompanied children brought to the UK in the last year under the Dublin Agreement.
The Government pledged in May that it would help some unaccompanied children in addition to the 20,000 Syrian refugees Britain has pledged to take by 2020.
Figures of how many children have been helped were released in previous years, but not for 2015.
Campaigners worry that the move to withhold the figures this year is because progress has been slow, so they challenged the refusal by making a complaint to the Information Commissioner.
On Thursday 1 September the Information Commissioner said: "The Commissioner's decision is that the Home Office did not deal with the request for information in accordance with section 10 of the FOIA in that it failed to provide a response to the request within the statutory time frame of 20 working days from receipt."
Yvette Cooper, chair of Labour's Refugee Taskforce, made the request and complaint. She said: "The Home Office need to stop hiding and come clean about the number of lone child refugees who have been left to sleep rough in makeshift camps across Europe rather than reunited with family
"The Government is playing politics with these children's lives when it should be taking action to identify and reunite them with family as quickly as possible."
Upon making its commitment to resettle some child refugees, Downing Street said: "The Government is not putting a fixed number on arrivals, but will instead work with local authorities across the UK to determine how many children will be resettled."
In pictures: Refugees on the Greek island of Lesbos

Show all 12
The Department must disclose the figures within 35 calendar days of the ruling by the Information Commissioner.
A Home Office spokesperson said: "Our priority is to protect the best interests of children who are in need of our help. Last year there were over 3,000 claims for asylum in the UK by unaccompanied children, in addition to those who were already being cared for in the UK. While these children have made it to the UK, they still need support and we still need local authorities to agree to care for them.
"We are in active discussions with the UNHCR, other partner organisations and the Italian, Greek and French governments to strengthen and speed up mechanisms to identify, assess and transfer unaccompanied refugee children to the UK where this in their best interests.
"We continue to work closely with the French government to ensure that children in Calais with family links in the UK are identified, receive sufficient support and can access the Dublin family reunification process without delay."
Register for free to continue reading
Registration is a free and easy way to support our truly independent journalism
By registering, you will also enjoy limited access to Premium articles, exclusive newsletters, commenting, and virtual events with our leading journalists
Already have an account? sign in
Register for free to continue reading
Registration is a free and easy way to support our truly independent journalism
By registering, you will also enjoy limited access to Premium articles, exclusive newsletters, commenting, and virtual events with our leading journalists
Already have an account? sign in
Join our new commenting forum
Join thought-provoking conversations, follow other Independent readers and see their replies