Water companies should be given powers to introduce compulsory metering to reduce waste, say MPs
'We consider that using meters to ensure customers pay for they use, rather than basing bills on the outdated system of rateable values, sends a strong message to customers about the value of water'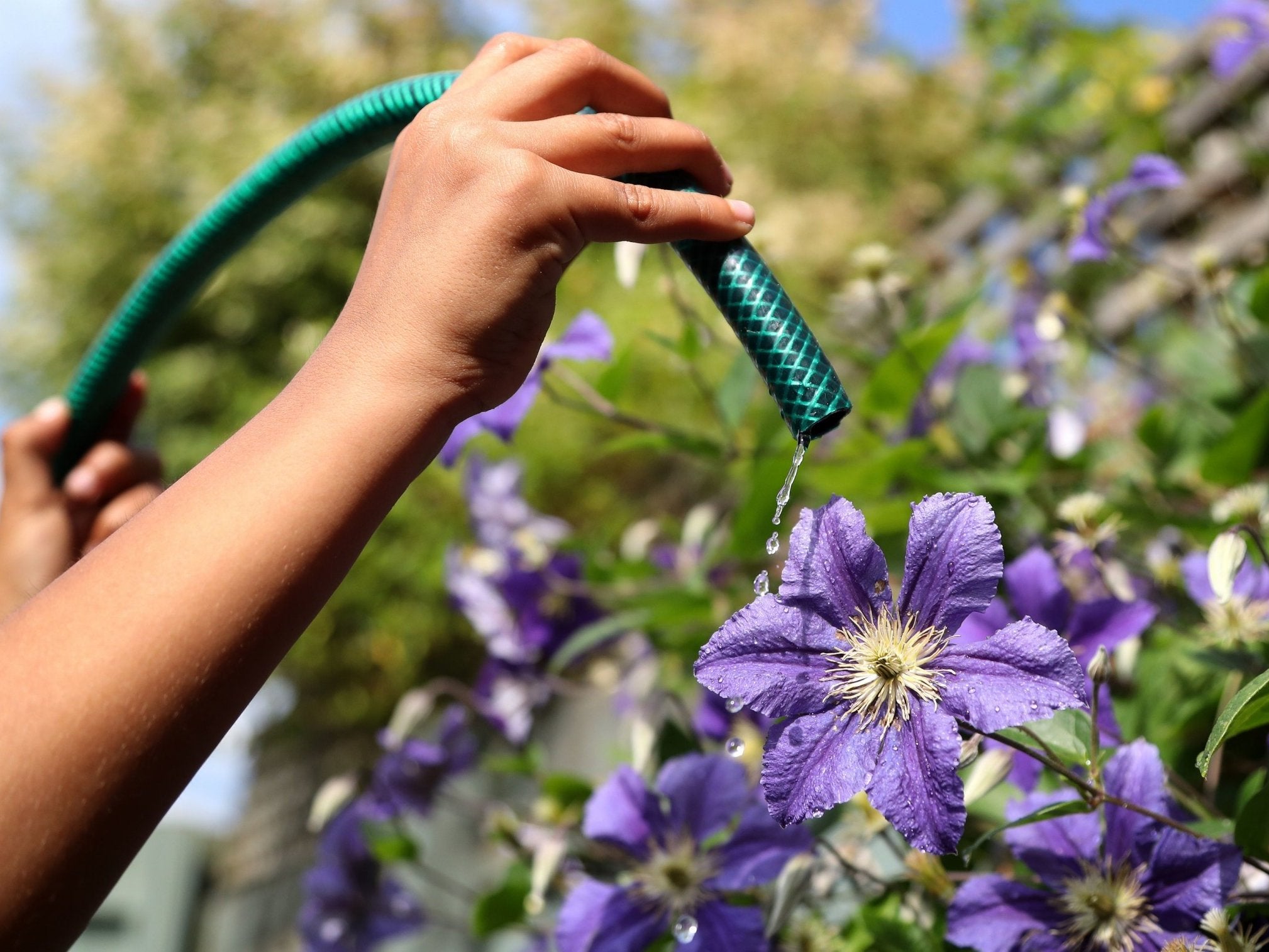 Water companies should be given new powers to introduce compulsory metering in an effort to reduce waste, a committee of MPs have warned in a new report.
Citing the summer's above average weather conditions – one of the warmest on record – the environment committee in Westminster adds that droughts could become more frequent in the coming years and current targets to cut water lost through leaks, lack ambition.
In their report detailing the findings of an inquiry into regulation of the water industry, the MPs claim to have heard strong evidence that water metering helps reduce water use and detect leaks more efficiently.
Water metering, the report notes, has become more commonplace in recent years, increasing from 17 per cent in 1999-2000 to 51 per cent in the last financial year and Southern Water – the first to introduce a "universal metering programme" – found customers reducing consumption by up to 16.5 per cent.
"We consider that using meters to ensure customers pay for they use, rather than basing bills on the outdated system of rateable values, sends a strong message to customers about the value of water. There is strong evidence that metering helps reduce water use and to detect leaks," the report states.
"Allowing compulsory metering only in water-stressed areas causes regional disparities that are inappropriate given the national need to conserve water," it continues.
"We endorse the recommendation of the National Infrastructure Commission that Defras hould amend regulations by the end of 2019 to allow all water companies to implement compulsory metering, using smart meters. Water companies should use these powers to help achieve ambitious PCC reduction targets, while also engaging customers about the value of water and the benefits of using a meter."
MPs on the committee also claim that a "shocking" three billion litres of water is lost through leakage on a daily basis and that reducing leaks should be a "top priority" for the water industry.
But it adds the water regulator Ofwat's target of reducing leakage by 15 per cent by 2025 is "not ambitious enough" and should set a target to cut the amount of water lost through leaks by 50 per cent by 2040.
Neil Parish, the chair of the Environment, Food and Rural Affairs Committee, said: "Water leaks affect the environment, as the more is leaked, the more must be taken from our rivers and other natural sources. It also sends a poor message to the public about the value of water when people are being encouraged to save water.
"Water companies should be leading by example. We are calling for the amount of water lost through leaks to be halved by 2040."
At present, only companies in regions designated "water-stressed" are allowed to make metering of water consumption compulsory.
But Mr Parish said: "We need to move beyond a regional approach to water metering, because there is a national need to conserve water.
"We call on the Department for Environment, Food and Rural Affairs to allow all water companies the power to implement compulsory metering.
"That way, companies have the same tools at their disposal to reduce consumption of water in their regions. Where this might lead to significant bill increases, metering should be accompanied by strengthened support for vulnerable customers."
A spokesman for the National Infrastructure Commission said the report highlighted "the real need for urgent action to better protect our water supplies".
They added: "We also share the committee's ambitions for halving the amount of water lost through leakages. A long-term target will unlock new technologies which, in turn, will reduce the costs and the potential impacts on customers' bills."
A spokesperson for Defra said the government will respond to the committees report in "due course", adding: "The government has made clear the water industry must raise its game. We want companies to invest more, reduce leakages and help customers to become more water efficient, including through metering.
"Water companies are starting to rise to this challenge. The environment secretary has been clear that we will support regulators to secure a sustainable water supply for the future."
Join our commenting forum
Join thought-provoking conversations, follow other Independent readers and see their replies