We asked David Cameron if Britain can do more to help refugees like Aylan Kurdi. His answer? 'We're doing enough'
Number 10 refused to say whether the Prime Minister had seen the photographs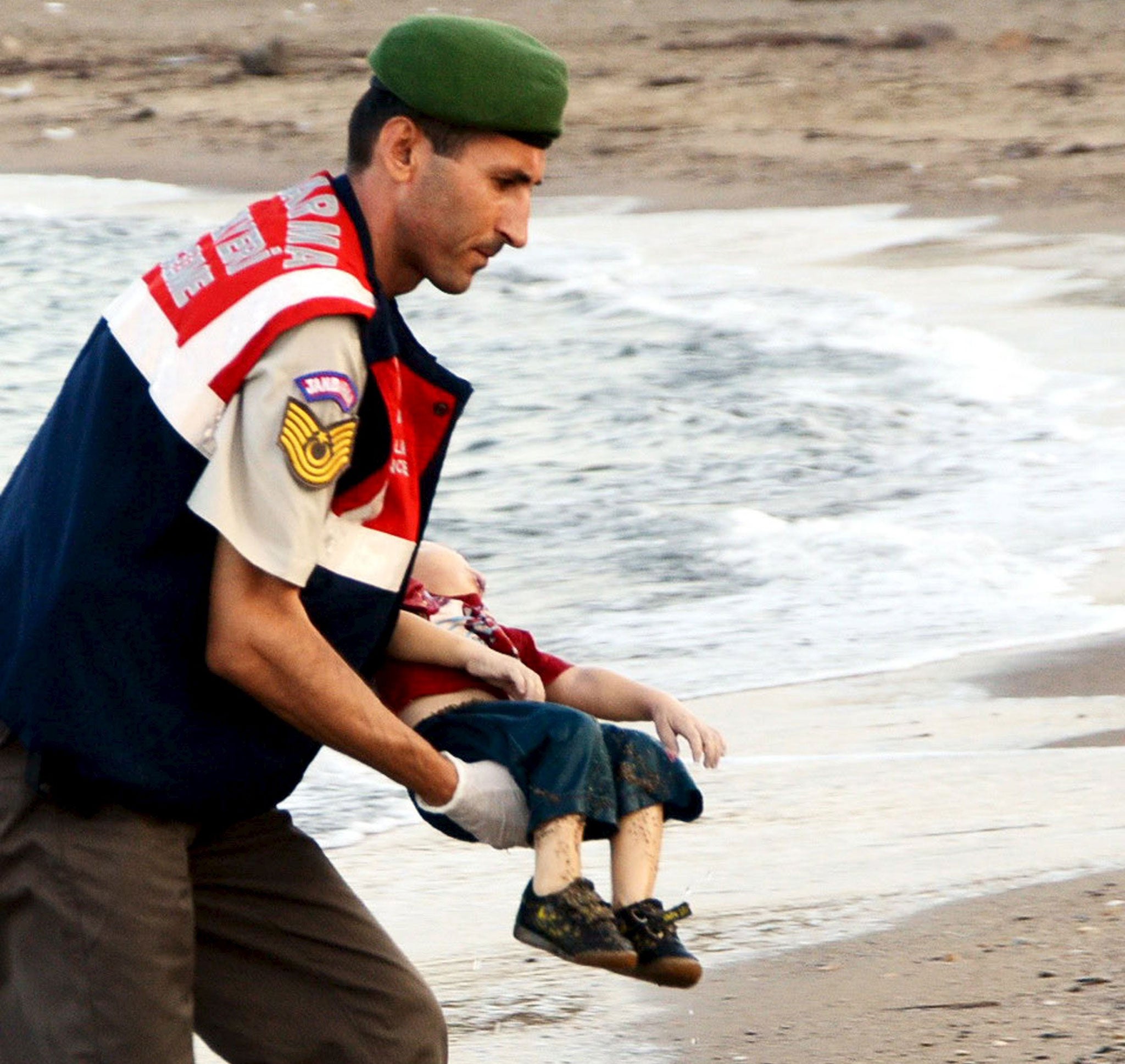 David Cameron has responded to photographs of a dead Syrian child washed up on a Turkish beach by telling The Independent that Britain is doing enough to help refugees.
A string of politicians and charities have urged the Prime Minister to do more to improve the desperate plight of those fleeing war-torn countries, following The Independent's publication of the powerful images of three-year-old Aylan Kurdi.
Thousands have signed a petition calling on the Government to ensure the UK works with other European Union countries to set and welcome a quota of refugees.
The pictures were sent to Downing Street, whose response suggests the Prime Minister is content the UK should not do any more to improve the ongoing crisis.
"These photos are clearly shocking. This is why we continue to be at the forefront of the international response to the humanitarian crisis in Syria – including as the second biggest bilateral donor of humanitarian aid, having already pledged £900m.
"In addition to this financial support, we have granted protection to almost 5,000 Syrians since the crisis began and continue to tackle the organised trafficking gangs seeking to profit from this human misery."
The Number 10 spokesman refused to say whether Mr Cameron had actually seen the images, insisting they didn't give a "running commentary" on what the Prime Minister has or has not seen.
While the statement referred to "almost 5,000 Syrians" granted protection since the war began in 2011, figures released this week show just 216 refugees from the country have qualified for the government's official relocation program.
The Independent took the decision to publish the images in an effort to emphasise the reality of the desperate situation facing many refugees.
More than four million refugees have escaped Syria in the time since the conflict started. Nearly 1.8 million have gone to Turkey, 1 million to Lebanon and more than 600,000 to Jordan.
Chancellor Angela Merkel has now pledged Germany will take in at least 800,000 – a figure she says could eventually increase to 1 million.
At least 15 other European countries took a larger number of asylum seekers per million inhabitants in the first three months of 2015.
Click here to sign the petition.
The refugee crisis - in pictures
Show all 70
Join our commenting forum
Join thought-provoking conversations, follow other Independent readers and see their replies