We're too complacent about Ukip threat, warns senior Labour MP John Healey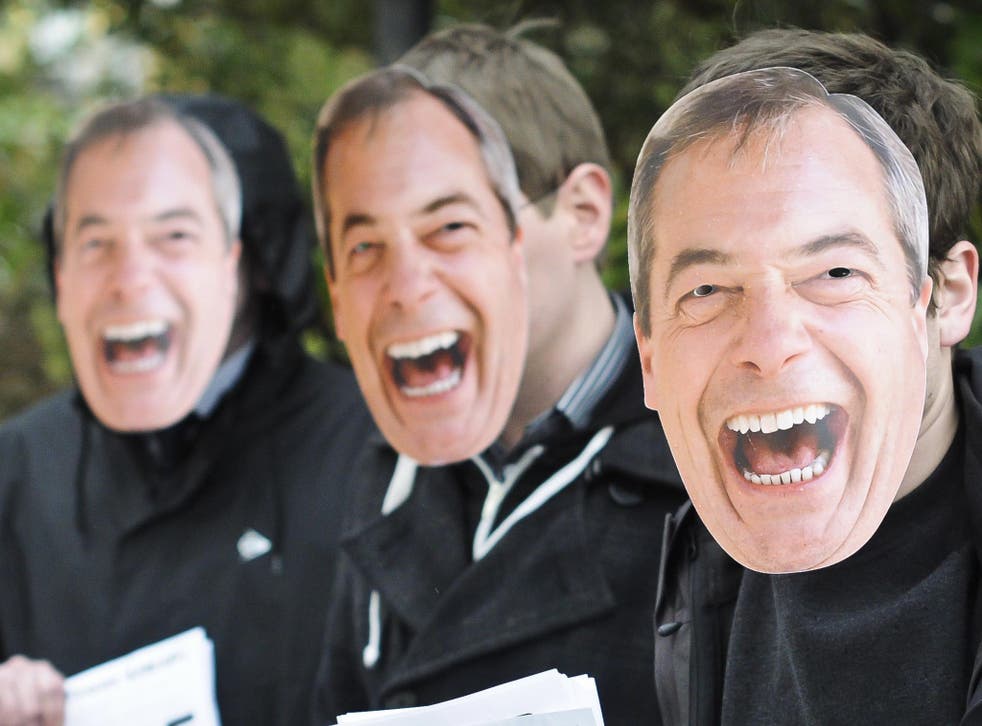 A senior Labour MP has warned that the party is being too complacent about the threat to its electoral prospects from the UK Independence Party.
John Healey, the former Housing Minister and shadow Health Secretary, told The Independent that Labour could face a "crisis of confidence" if Nigel Farage's party makes big gains in the local authority elections in May. He said his party was not taking Ukip "seriously enough."
Most attention has focused on the battle between Labour and Ukip to come first in the European Parliament elections on the same day - 22 May- when the Conservatives are widely expected to finish third. The Euro results will not be announced until 25 May. But Mr Healey is worried that Mr Farage's party will become "the success story" when the council election results emerge on 23 May, giving Ukip crucial momentum and possibly eclipsing Labour's performance.
"I worry that Labour is going to get a wake-up call we are not expecting at national level," he said. "Last May, Ukip became the big story at the local elections when it won 150 seats, the Tories lost 330 and Labour gained over 300. Then the elections were fought largely in Tory areas. This May, they will be largely in Labour areas. If Ukip picks up 150 seats, it is likely that the media will see it as the big success story."
Although some Labour figures believe Ukip could help Labour win marginal seats by taking votes from the Tories, Mr Healey warned that Mr Farage's party could make inroads in Labour's traditional strongholds in the North and Midlands in the same way the Liberal Democrats did 20 years ago. He recalled that Labour HQ then advised grassroots members not to campaign against the Lib Dems "because they take votes from the Tories." But that approach allowed the third party to win council seats and, eventually, to gain control of some authorities and win some parliamentary seats.
The former minister feared that Ukip could repeat the pattern more quickly. "The Lib Dems built up their support, had a track record locally, worked hard and stood in successive elections. The special danger of Ukip is that it has the capacity to gain support overnight with no local track record," he said. He said Mr Farage's warning that Ukip would become a serious rival to Labour in the North "may be proved to be right."
Mr Healey said: "We need to take the Ukip threat seriously, test the best counter-arguments against it and then equip our local parties and candidates to confront it successfully. We need to understand Ukip's appeal and threat and make sure our response to it now is clear and strong local campaigning." He believed Labour's canvassing techniques and the opinion pollsters underestimate the scale of Ukip's support.
The MP for Wentworth and Dearne in South Yorkshire, Mr Healey ran Labour's campaign in the 2012 parliamentary by-election in Rotherham, when Ukip came second. It has since won a council by-election in the town.
Register for free to continue reading
Registration is a free and easy way to support our truly independent journalism
By registering, you will also enjoy limited access to Premium articles, exclusive newsletters, commenting, and virtual events with our leading journalists
Already have an account? sign in
Register for free to continue reading
Registration is a free and easy way to support our truly independent journalism
By registering, you will also enjoy limited access to Premium articles, exclusive newsletters, commenting, and virtual events with our leading journalists
Already have an account? sign in
Join our new commenting forum
Join thought-provoking conversations, follow other Independent readers and see their replies