We want some of that! Unions demand 11% increases as MPs' pay rises to £74,000 a year
But regulator says cost would be offset by curbs to pensions, expenses for dinners, TV licences, taxis, and 'golden goodbyes'
Oliver Wright
Thursday 11 July 2013 16:25 Comments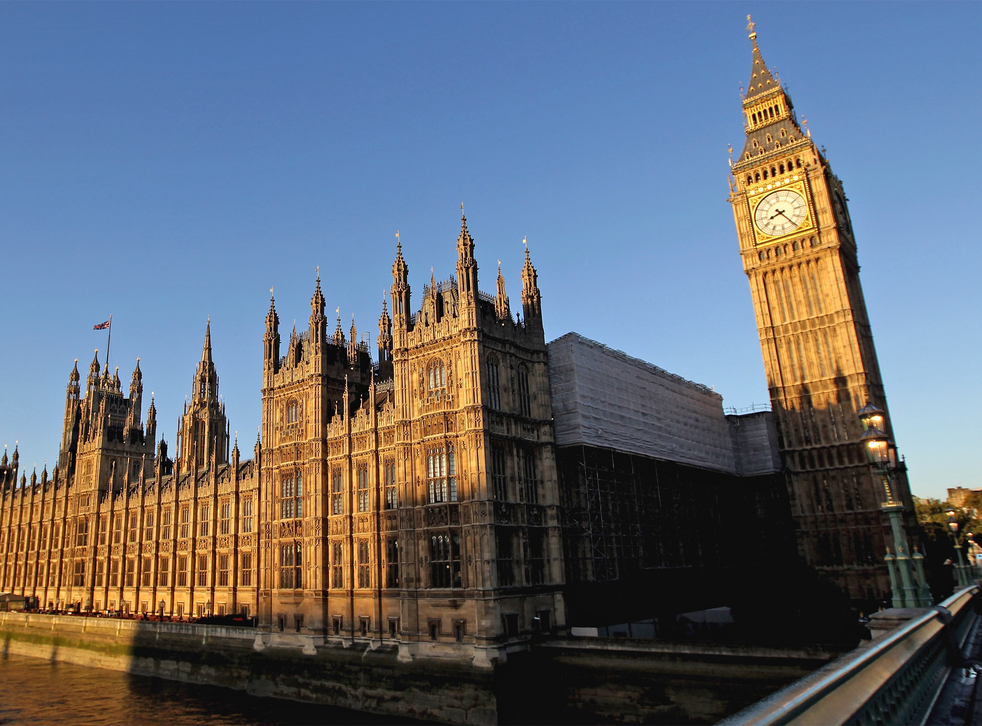 MPs are to see their pay rise to £74,000 a year, under controversial plans to bring their salaries in line with other senior public sector wages.
The move will cost the taxpayer £4.6 million a year and will take effect after the general election in 2015.
However, the Independent Parliamentary Standards Authority (Ipsa) said it would offset the costs with curbs to pensions, expenses for dinners, TV licences, taxis, and "golden goodbyes".
It insisted that the overall burden on the taxpayer would only go up by £500,000.
Public sector unions immediately demanded matching 11 per cent increases for their members, while a number of MPs broke cover to condemn Ipsa for opening them to public vitriol.
Under the shake-up, the current salary of £66,396 will rise to £74,000 in May 2015.
From then wages will rise annually in line with average UK earnings, a mechanism the regulator hopes will ensure the situation is resolved for the long term.
The existing final salary pension scheme will be downgraded to career average - as happened across the rest of the public sector some years ago.
Benefits will accrue at 1/51 of salary per year, rather than 1/40. But they will have to contribute less - 9.2 per cent of salary instead of 13.75 per cent - and the retirement age will be the same as for the state pension.
Death in service benefits will also be reduced from four and a quarter times salary to twice salary, and widows will be entitled to less.
In total the pension changes will save £2.5 million in the first year, according to Ipsa.
The old pre-2010 "resettlement grants" of up to £65,000 for departing MPs, even if they stood down voluntarily, will not be brought back.
In 2015 there will be interim arrangements of up to £33,000 for those who lose an election, but by 2020 defeated politicians will only be entitled to two weeks' pay for every year of service if they are under 41, and three weeks if they are older - similar to redundancy terms in the rest of the public sector.
The £15 expenses available for dinner when the House sits beyond 7.30pm will be scrapped, and there will be tighter rules on using taxis and hotels.
There will also be a crackdown on claims for running second homes, with costs of TV licences and contents insurance no longer being met.
The expenses tweaks will save £178,000 in 2015, Ipsa said.
The proposals will go out for consultation before Ipsa finalises the arrangements in the autumn. Party leaders have signalled alarm at the prospect of a pay rise above the 1% cap imposed on the public sector for 2015-16 - but it would require a change in the law to prevent the regulator pushing it through.
Ipsa chairman Sir Ian Kennedy said the proposals marked the "end of the era of MPs' remuneration being settled by MPs themselves".
"This package ends the historic peculiarities that have grown up around MPs' pay, and sets MPs' pensions on a sustainable footing for the future.
"The current pension scheme is unaffordable over the long term; the resettlement grants - which, until Ipsa came in, were worth up to £65,000 and available for all - have had their day. We are recommending a modern, professional approach which also means refining the rules on expenses and business costs to rule out MPs claiming for an evening meal.
"It is clear from our work talking to the public over the last 18 months that people do not know what their MPs do. Clearly, that is damaging for our Parliament and has to be addressed. And so we are proposing the introduction of an annual report by MPs.
"The aim is to have as transparent a system as possible. The public will know what MPs get for their costs and expenses, their salaries and pensions, and what they have done.
"I recognise some will just concentrate on the salary, rather than the package as a whole, and say it's too high; others that it's too low. There is no easy way forward on this. We have put together a package of reform which we think is fair and which ends the anomalies of the past.
"The recommendations Ipsa is proposing have a net cost of £500,000 a year."
The regulator said the total cost of remuneration and expenses for MPs was now £7 million less in real terms than in 2008-09 - although that was before the expenses scandal that rocked Parliament and sent claims plummeting.
"This means that our solution to the problem of MPs pay and expenses - the problem we were created to fix - is £7 million a year cheaper than the regime we inherited," Sir Ian said.
Senior politicians condemned Ipsa's recommendation.
Downing Street said Mr Cameron was strongly opposed to the proposed rise.
"The Prime Minister's view is that the cost of politics should not be going up, it should come down," Mr Cameron's official spokesman said.
"He certainly doesn't think MPs' pay should be going up while public sector pay is, rightly, being constrained."
Asked whether Mr Cameron would accept the rise, the spokesman said: "There isn't a rise, there is a proposal on which views are being sought."
The spokesman added: "Ipsa was set up for reasons that you know well. There is a process as a result of that and it is right that it is followed."
Labour leader Ed Miliband said he did not believe the rise should go ahead - and confirmed he would not take it if it did.
"I don't think MPs should be getting a 10 per cent pay rise when nurses and teachers are facing either pay freezes or very low increases and people in the private sector are facing similar circumstances," he said.
"I'm very clear - I don't think this package of proposals should go ahead in the current economic circumstances."
He added: "If this was to go ahead I wouldn't be accepting this pay rise but I don't think it is going to go ahead in the current circumstances because I think that when Ipsa consult the public, the public will be pretty clear that while the difficulties we have in the economy persist we can't have MPs getting a 10 per cent pay rise."
Asked if there should be a parliamentary vote to block the increase, Mr Miliband replied: "It's actually taken out of MPs hands in the new system that we have, so I don't think at this stage it's about MPs voting on it.
"But I do think it's about MPs, party leaders expressing a clear view about what is and isn't right. That's why it's right that Ipsa has said they are going to have a consultation on this, a consultation with members of parliament but also a consultation with members of the public."
Ipsa's report said it was a legal requirement that it carried out a further pay review after the general election but "we envisage that this review will not be lengthy or extensive".
Sir Ian said it was up to MPs whether they kept the extra money, but it would be paid to them.
"We are not going to run 650 employment schemes, that would be daft," he said. "MPs can do what they want to do."
The Ipsa chairman also refused to say whether he was worth more than an MP.
He said his pay in the role had ranged from around "low £60,000s to high £70,000s" on a day rate of £700.
"All I can say is that we have different responsibilities," he added. "I fulfil mine pursuant to a salary that is fixed by the Speaker of the Commons, not by me."
Register for free to continue reading
Registration is a free and easy way to support our truly independent journalism
By registering, you will also enjoy limited access to Premium articles, exclusive newsletters, commenting, and virtual events with our leading journalists
Already have an account? sign in
Join our new commenting forum
Join thought-provoking conversations, follow other Independent readers and see their replies