'We were called Rennard's red hot babes'
Liberal Democrat insider claims nine more women were targeted by party's former chief executive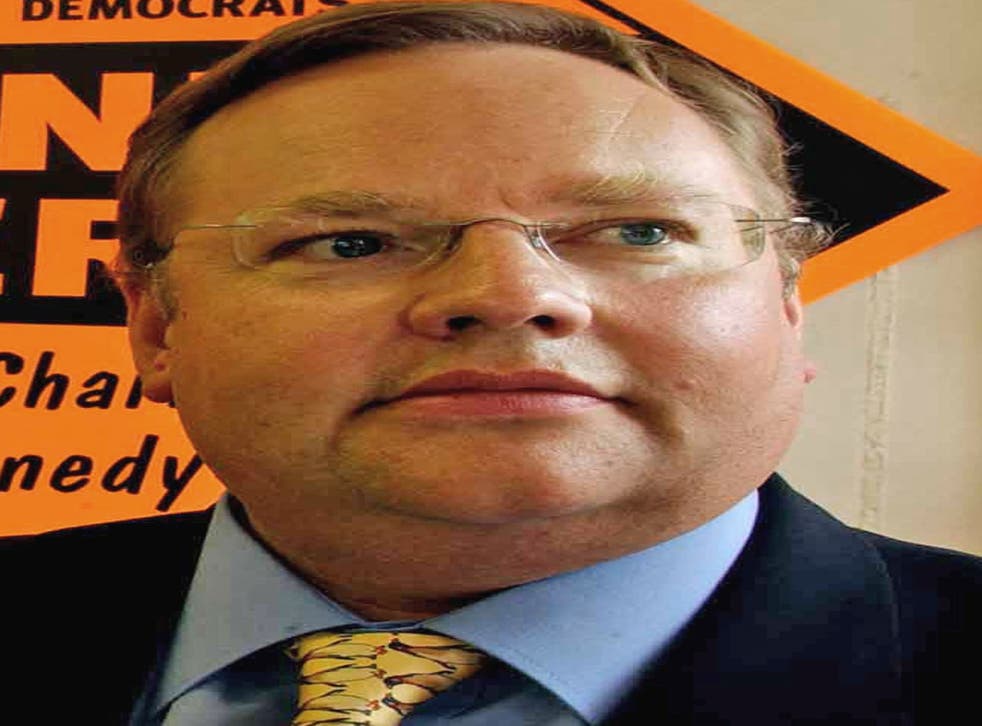 A Liberal Democrat activist who claims she was propositioned by Lord Rennard has said she knows of nine other women who complain of being targeted by the party's former chief executive.
And as police met senior Liberal Democrat officials to discuss the allegations surrounding the peer, Nick Clegg hit out at the reporting of the sexual harassment claims by "self appointed detectives" in the media.
Lord Rennard issued a fresh statement strongly denying all accusations of improper behaviour and insisting he had never received a complaint or allegation about misconduct.
The furore continued unabated amid suggestions – played down by police sources – that Scotland Yard had received claims about several Liberal Democrat figures. A former councillor, who only gave her name as Susan and who has alleged Lord Rennard made an unwanted pass at her, said: "I have spoken to nine women who were involved in this, which is a fair number. But it is always really difficult for anybody to come forward."
She told BBC Radio 4's The World At One she had been "extremely distressed" by her alleged encounter with Lord Rennard at a residential weekend in Peterborough for aspiring parliamentary candidates. She said she told Jo Swinson, the chair of the party's gender balance task force, and the MP Norman Lamb about the incident, as well as the peer Baroness Ros Scott.
Susan said: "I think Jo did the best she could with a bad situation, because at the time we were all saying... 'we really don't want this to go public, we don't want to be in the public domain'. In fact at one point, someone referred to us as 'Rennard's red hot babes'."
Ms Swinson, who is now the equalities minister, has confirmed she looked into harassment claims by several women, but was "careful to respect their wish for privacy and, for that matter, their right not to be harassed by the press". Mr Lamb, who is now a health minister, said: "I knew Jo was dealing with a number of women [over allegations against Lord Rennard] and I know that Jo was taking it seriously."
He said they both felt action had to be taken – and that resulted in Danny Alexander, who was Mr Clegg's chief of staff, speaking to the peer.
The claims rocked the Liberal Democrats on the eve of tomorrow's Eastleigh by-election where they defend a small majority following Chris Huhne's resignation. In an attempt to get a grip on the situation, the party has set up two internal inquiries.
Outside his home, Mr Clegg said he would not "provide a running commentary" on the allegations, and took a swipe at "people who appear to want to act as self appointed detectives trying to piece together events that happened many years ago". He said the only way to establish the truth of the claims was by allowing the investigations to run their course.
A spokesman for Lord Rennard said: "Lord Rennard refutes these allegations. He will co-operate with any properly-constituted inquiry. He has been notified of an internal investigatory panel within the Party. The matter must now be regarded as sub judice pending its proceedings and no further statement will be issued in the interim."
He expects others to respect the sub judice principle."
The spokesman added: "He would reiterate that in 27 years of working for the Liberal Democrats he received no complaint or allegation about his behaviour. Nor is he aware of any personal complaints being made in the three and a half years since he stood down as chief executive until last week."
Register for free to continue reading
Registration is a free and easy way to support our truly independent journalism
By registering, you will also enjoy limited access to Premium articles, exclusive newsletters, commenting, and virtual events with our leading journalists
Already have an account? sign in
Register for free to continue reading
Registration is a free and easy way to support our truly independent journalism
By registering, you will also enjoy limited access to Premium articles, exclusive newsletters, commenting, and virtual events with our leading journalists
Already have an account? sign in
Join our new commenting forum
Join thought-provoking conversations, follow other Independent readers and see their replies