Welsh tell MP to lighten up over race 'slur'
Referring a writer to the police for attacking the language is over the top, they say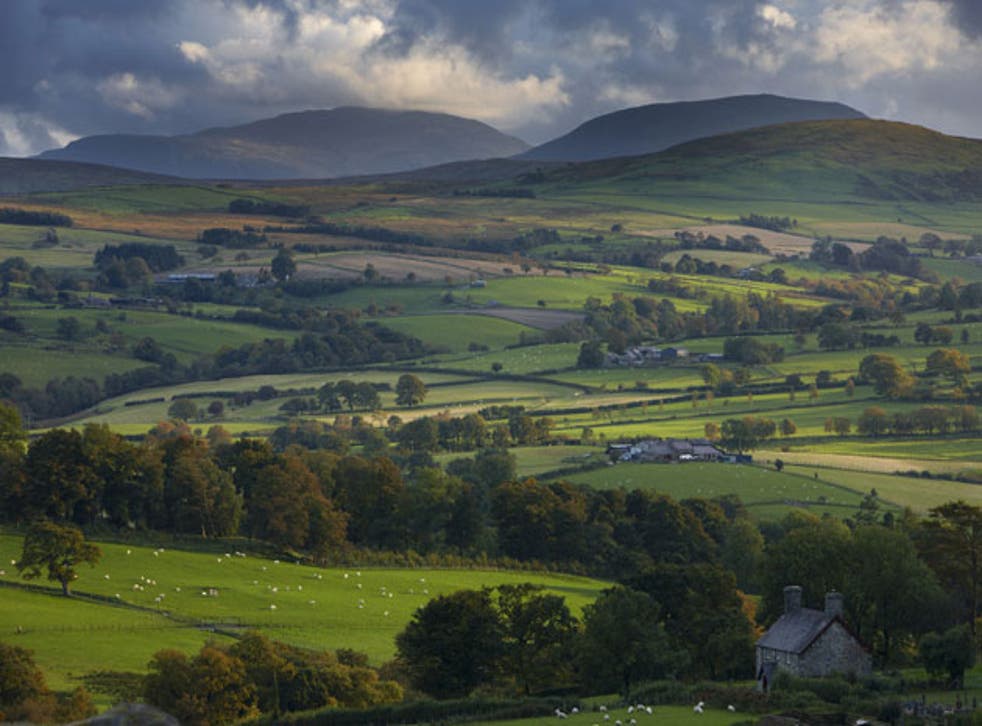 Have you heard the one about the Englishman, the Welshman and the Plaid Cymru MP? It doesn't end well for the MP. A chorus of Welsh personalities has rounded on Jonathan Edwards, the member for Carmarthen East and Dinefwr, after he reported a book reviewer to the police, and wrote to the Home Secretary to complain the review was "sick" and "racist". They say that he is giving the Welsh a bad name by overreacting.
It all began with Jasper Rees's book, Bred of Heaven, in which the English author tries to become "a real Welshman" after discovering his grandfather is Welsh. When Roger Lewis, a Welsh author, reviewed it in the Daily Mail, he wrote the book off as a gimmick, before adding his own inflammatory views on the Welsh. Mr Edwards was so incensed by his slur on Welsh as "an appalling and moribund monkey language, which hasn't had a new noun since the Middle Ages", that he wrote to Theresa May demanding that the Home Secretary "remove this sickness from society". He has referred the article to the Press Complaints Commission and to the police.
But Mr Edwards's response has drawn nothing but criticism from his colleagues. "I can't believe Jonathan Edwards has risen to the bait," says Chris Bryant, Labour MP for Rhondda in South Wales. "Roger Lewis's piece is fatuous nonsense, but the last thing people want is a moaning version of Welsh nationalism. Wales is at its best when it is triumphantly insouciant about the criticism of others, and if we can't take a bit of scabrous attack without running to the police, it's a sad day for Wales."
But others have gone further, criticising Mr Edwards for his assault on the freedom of the press. "With a free press, not everything that is written is going to be pleasant," says Lembit Opik, the former MP for Montgomeryshire. "But people have the right to hold objectionable views.
"The best way to promote the Welsh language is to promote the positive, not to prosecute the negative. It can look a little bit oversensitive. He needs a reality check. If I had tried to prosecute people every time I didn't like what they said, I would have become a barrister."
Last night, Mr Lewis said he had been inundated with messages of support from Welsh and English people, including Stephen Fry and Gyles Brandreth. "I was quoting jokes made by Kingsley Amis in The Old Devils. He won the Booker Prize for that, and I get reported to the police."
Mr Lewis is keen to downplay suggestions of racism, adding "the irony is that I'm 100 per cent Welsh myself".
When Mr Edwards's allegations against Mr Lewis were reported in the Western Mail, it provoked one of the biggest response from readers its website had ever experienced.
"Why write to the Home Secretary?" wrote one. "It's a free press, and not North Korea. It's hardly 'inciting hatred'; it's expressing dislike, which last time I looked, we were – just about – still free to do. Anything else he wants to alert the Cabinet to? Sun not yellow enough for him? Too much rain? He should grow up and do whatever MPs are supposed to do, which even in their la-la land of self-importance can't encompass this petty and trivial meddling."
Carol Vorderman, the former Countdown presenter who grew up in Prestatyn, North Wales, said yesterday that a sense of humour is usually a Welsh trait. "Roger Lewis is just doing what modern-day critics are paid to do, which is give everything a vicious pounding while attempting humour," she said. "If Jonathan Edwards thinks that Lewis is unfair, then he should read what's been said about me after I've worn a dress half a size too small. My advice? Shrug your shoulders and have a glass of something fizzy to celebrate that life is never dull."
Join our new commenting forum
Join thought-provoking conversations, follow other Independent readers and see their replies