Westminster 'suspicious substance': Met Police investigate second incident on the parliamentary estate in 24 hours
In response to the incidents, parliamentary authorities have now emailed all staff to be on the alert for suspicious items of mail
Ashley Cowburn
Political Correspondent
Tuesday 13 March 2018 11:52 Comments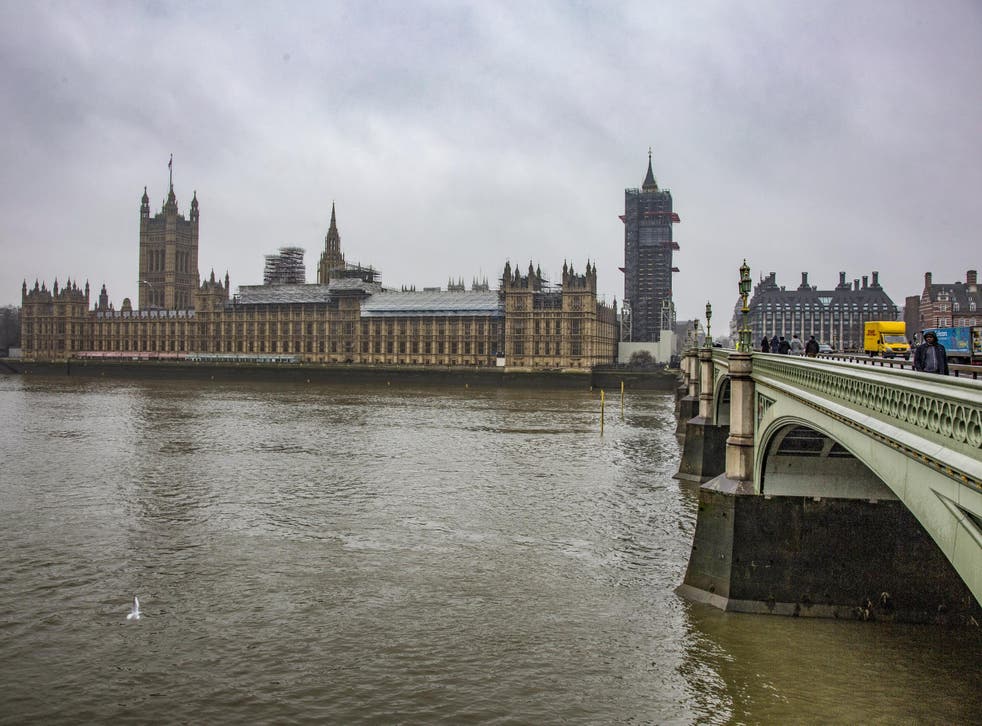 A man has been taken to hospital as a precaution as police investigate two suspicious items found on the parliamentary estate.
It comes less than 24 hours after two were taken to hospital in a separate situation involving a suspicious package found in Parliament.
Police were called to the estate where MPs and their staff have their offices on Tuesday at 9.49am. It is understood there has been no evacuation but the affected area has been cordoned off.
A Metropolitan Police spokesperson said: "Specialist officers are on scene and the package is being assessed. The London Ambulance Service is on the scene. A man has been taken to hospital as a precaution."
"A second package at the same location is also being assessed," they added.
A Parliamentary spokesperson told The Independent: "The Met Police are currently investigating suspicious items of mail in Norman Shaw North. We cannot provide any more details at this stage.
"This is further to the two items investigated yesterday, both of which were found to be non-harmful. The Police are investigating the content of the letters to identify any potential links."
On Monday the suspicious item – not found to be hazardous – was reportedly sent to the office of Mohammad Yasin, who was elected as the Labour MP for Bedford at the 2017 snap election.
And in response to the incidents, parliamentary authorities have now emailed all staff to be on the alert for suspicious items of mail.
Register for free to continue reading
Registration is a free and easy way to support our truly independent journalism
By registering, you will also enjoy limited access to Premium articles, exclusive newsletters, commenting, and virtual events with our leading journalists
Already have an account? sign in
Register for free to continue reading
Registration is a free and easy way to support our truly independent journalism
By registering, you will also enjoy limited access to Premium articles, exclusive newsletters, commenting, and virtual events with our leading journalists
Already have an account? sign in
Join our new commenting forum
Join thought-provoking conversations, follow other Independent readers and see their replies